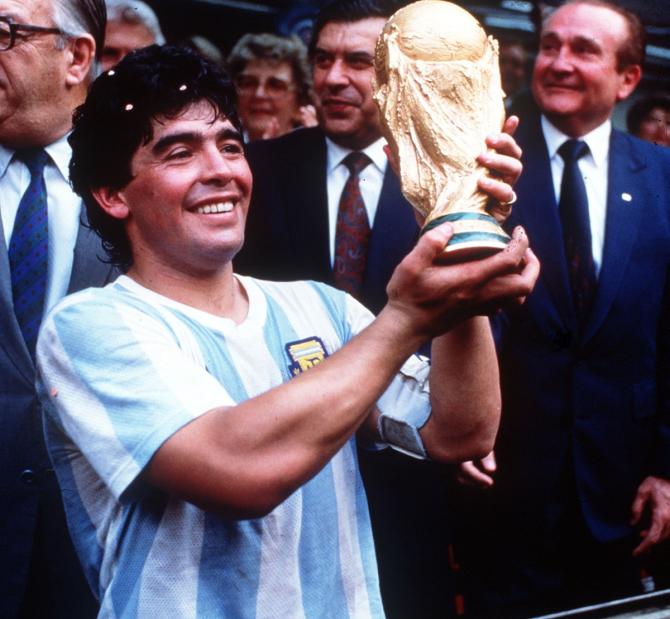 Diego Armando Maradona, who died on Wednesday, less than a month after his 60th birthday, was worshipped like a god for his genius with the ball.
Maradona suffered a heart attack at his home on the outskirts of Buenos Aires.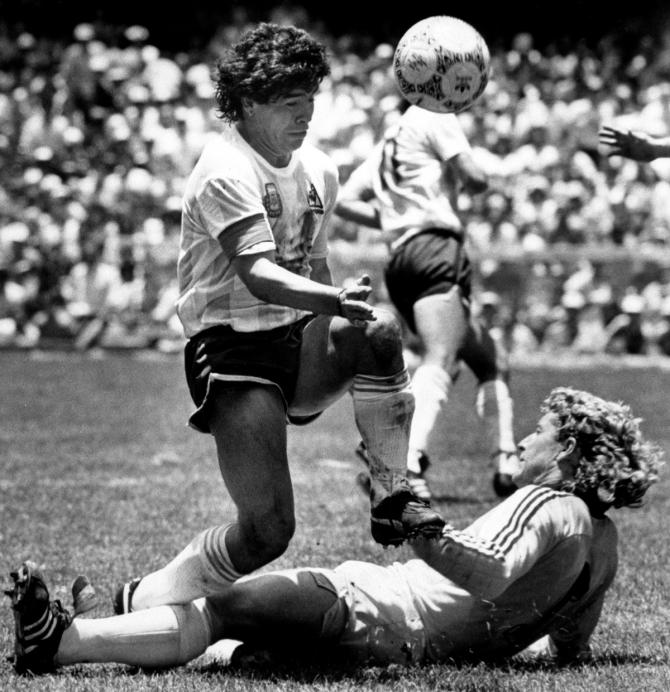 Beloved in his homeland after leading Argentina to World Cup glory in 1986 and adored in Italy for taking Napoli to two Serie A titles, Maradona was a uniquely gifted player who rose from the tough streets of Buenos Aires to reach the pinnacle of his sport.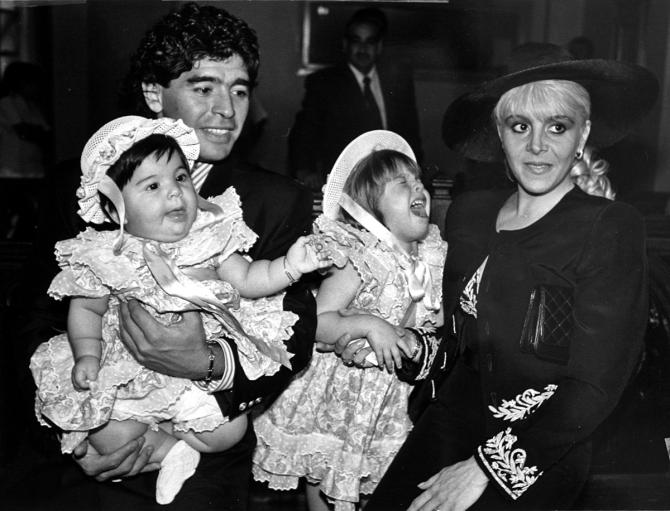 Maradona ended his playing career in Argentina, returning to Boca. He had a brief and controversy-packed spell as the Argentine national team coach from 2008 to 2010 before coaching clubs in the Middle East and Mexico.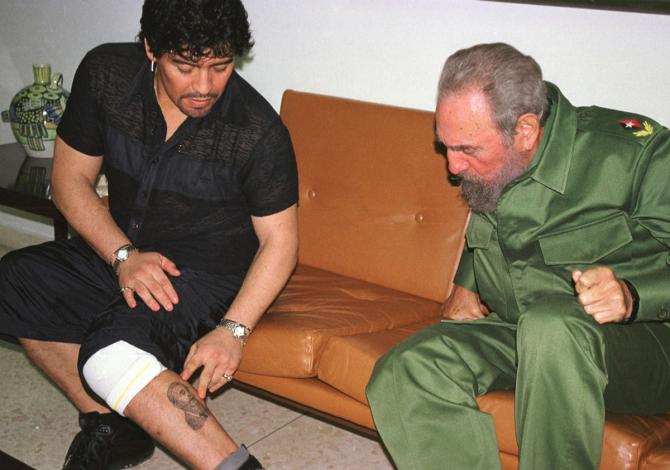 Maradona said Fidel Castro -- whom he considered a 'second father' and whose face he had tattooed on his leg -- once urged him to go into politics.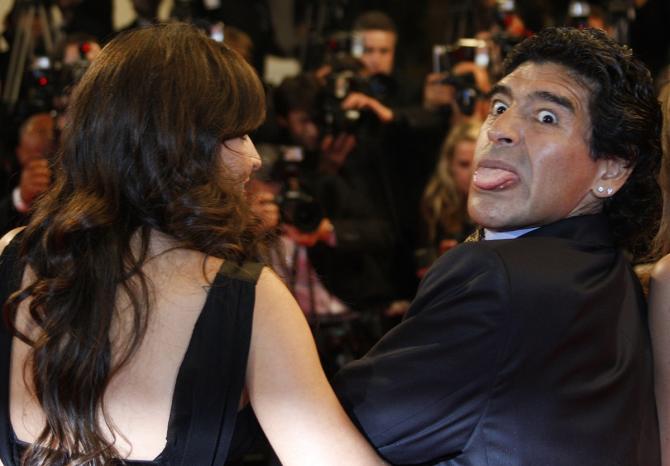 Though he never fulfilled Castro's expectations of him, Maradona championed leftist leaders in Latin America like Venezuela's Hugo Chavez and Bolivia's Evo Morales.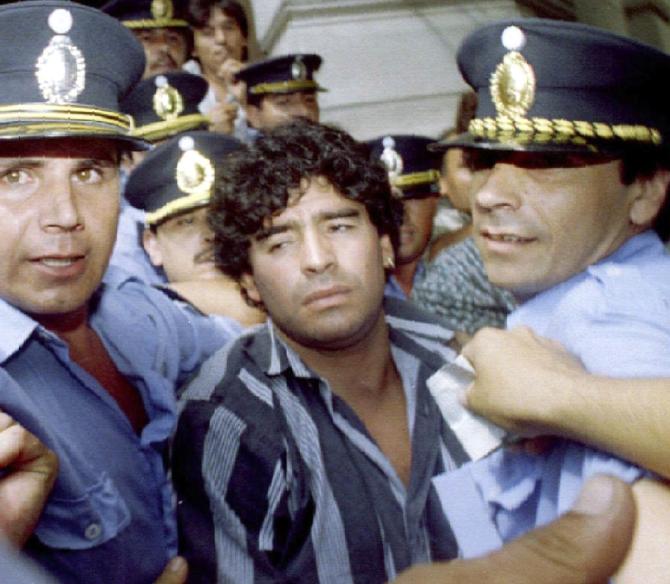 'Everything Fidel does, everything Chavez does for me is the best (that can be done),' Maradona said on the Venuzuelan leader's television show in 2007.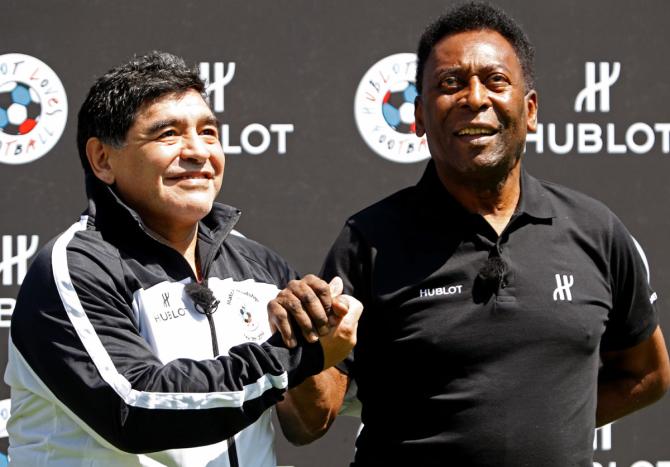 Pele, the Brazilian legend and the only player to have come close to Maradona's skill level, was quick to pay tribute to the Argentine.
'Certainly, one day we'll kick a ball together in the sky above,' Pele said.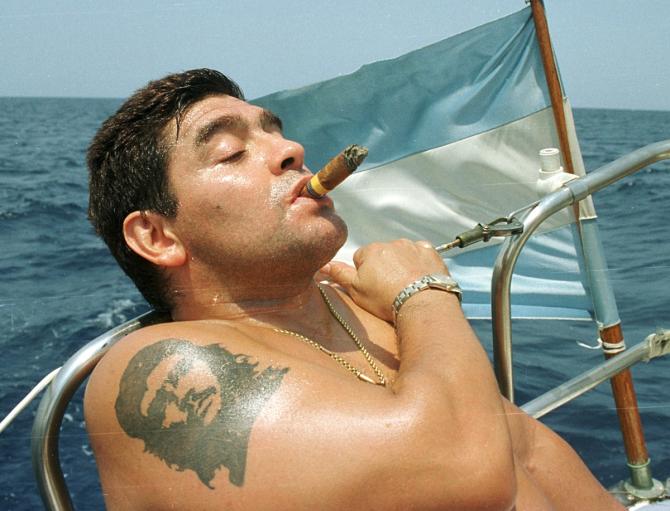 Years of drug use, overeating and alcoholism truncated a stellar career and altered his appearance from the lithe athlete who could slalom effortlessly through teams to a bloated addict who nearly died of cocaine-induced heart failure in 2000.
But he reinvented himself in a stunning comeback in 2008 as coach of the Argentina team, persuading managers that with sheer charisma he could inspire the team to victory, despite a lack of coaching experience.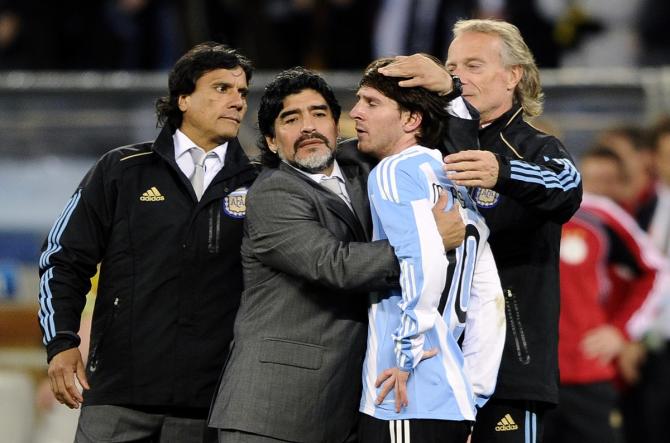 'A very sad day for all Argentinians and for football,' Lionel Messi said in a tribute. 'He has left us but he isn't going anywhere because Diego is eternal.'
Maradona and Messi worked together when the Diego managed the Argentine national team for two years -- between 2008 and 2010.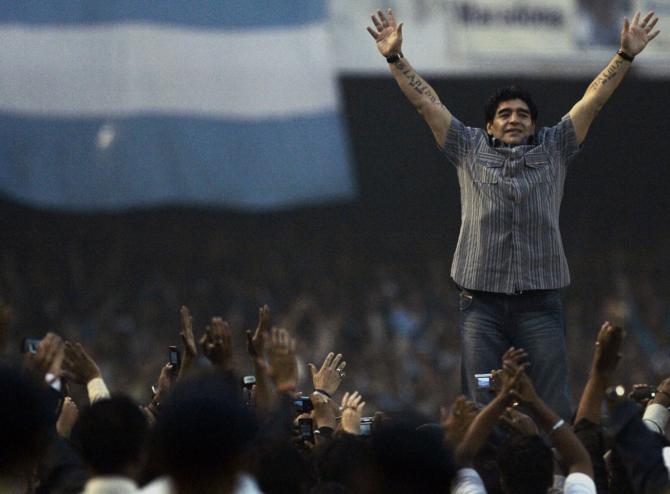 'Today I say goodbye to a friend,' Cristiano Ronaldo said, 'and the world says goodbye to an eternal genius.'