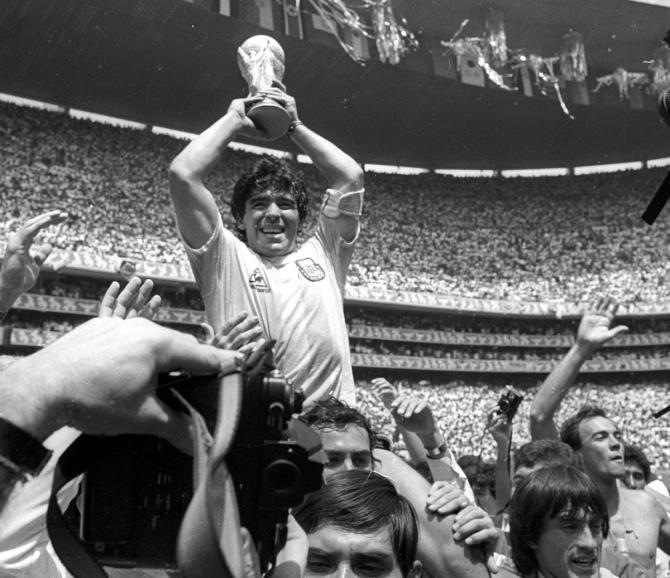 One of the greatest soccer players of all time has passed into the ages.
Long before Messi, long before Ronaldo, there was M-A-R-A-D-O-N-A!
Who can forget his second goal against England in the 1986 World Cup? Dribbling his way past the English players to score what must rank as the greatest goal of the 20th century.
For millions of Indians, the Argentinian was football.
Whether it was guiding Argentina to the World Cup in 1986 with perhaps the most influential performance ever at a major tournament or lifting Napoli to unparalleled heights in Italy and Europe, Maradona gave football fans many, many, moments to cherish.
So tell us, dear readers, what your favourite Maradona memories are.
Please share them in the message board below.