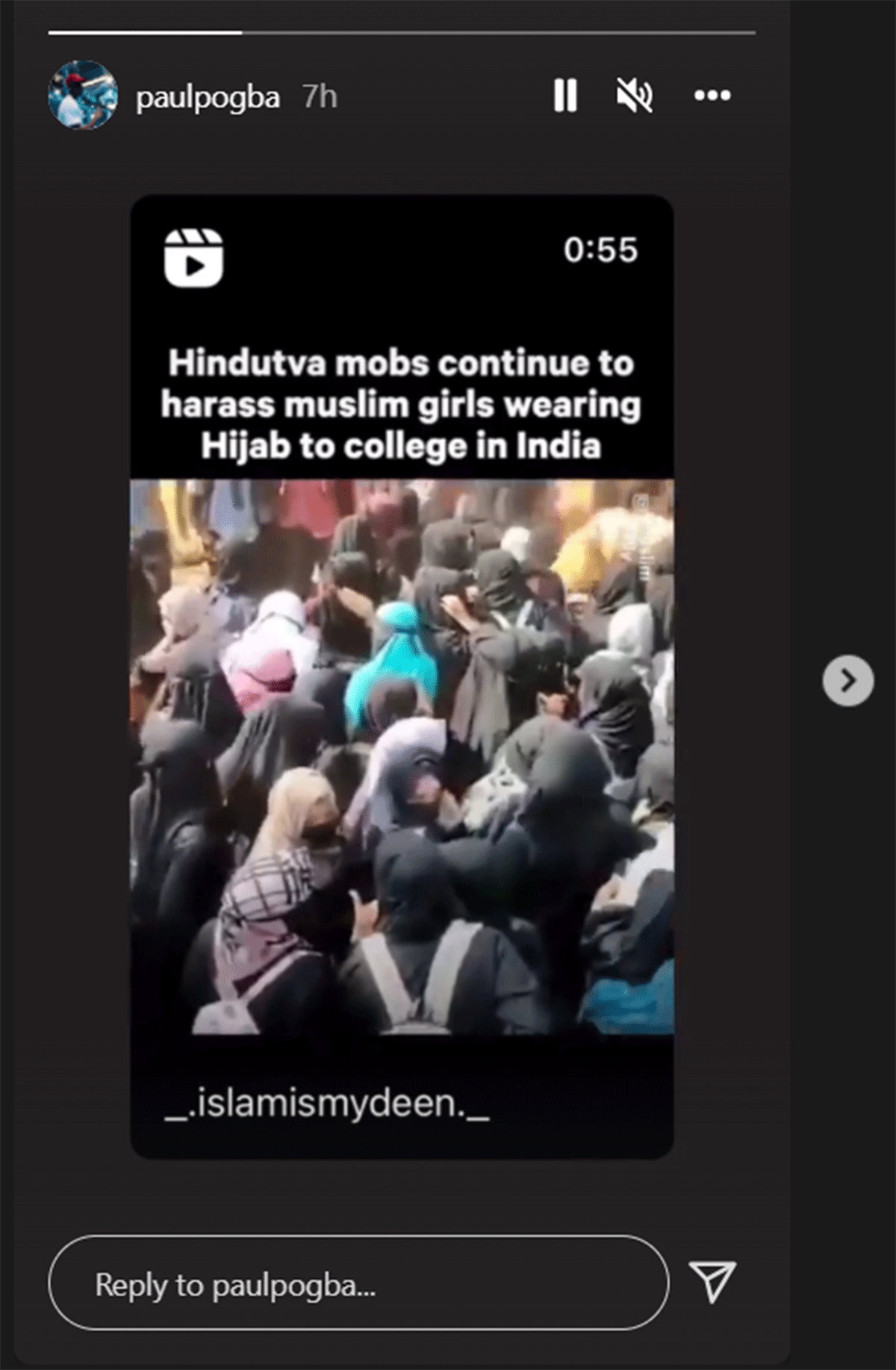 Manchester United striker Paul Pogba has brought to the notice of the world the ongoing hijab row in Karnataka.
Pogba shared, on his Instagram story, a video clip of 'Hindutva mobs harassing Muslim students wearing the hijab to college in India.'
The hijab protests began on February 4 at the Government Girls PU college in Udupi district in Karnataka when some students alleged that they had been barred from attending classes.
During the protests, some students were allegedly denied entry to college wearing hijab by Muslim women earlier this month.
This has led to closure of schools and colleges till the end of this week.
The protesting students from Udipi had filed petitions in the Karnataka High Court objecting the ban of hijabs in colleges and questioning the state government's order prescribing uniform in school and college.
A three-judge bench in the Karnataka High Court hearing pleas on the hijab row, on Thursday directed the government to reopen schools in the state.
A full bench comprising of Chief Justice Ritu Raj Awasthi, Justice Krishna S Dixit and Justice JM Khazi said it will restrain students and all stakeholders from insisting on wearing any religious garment, either the headscarf or saffron shawl, till the final verdict is reached, before concluding the hearing on Thursday.