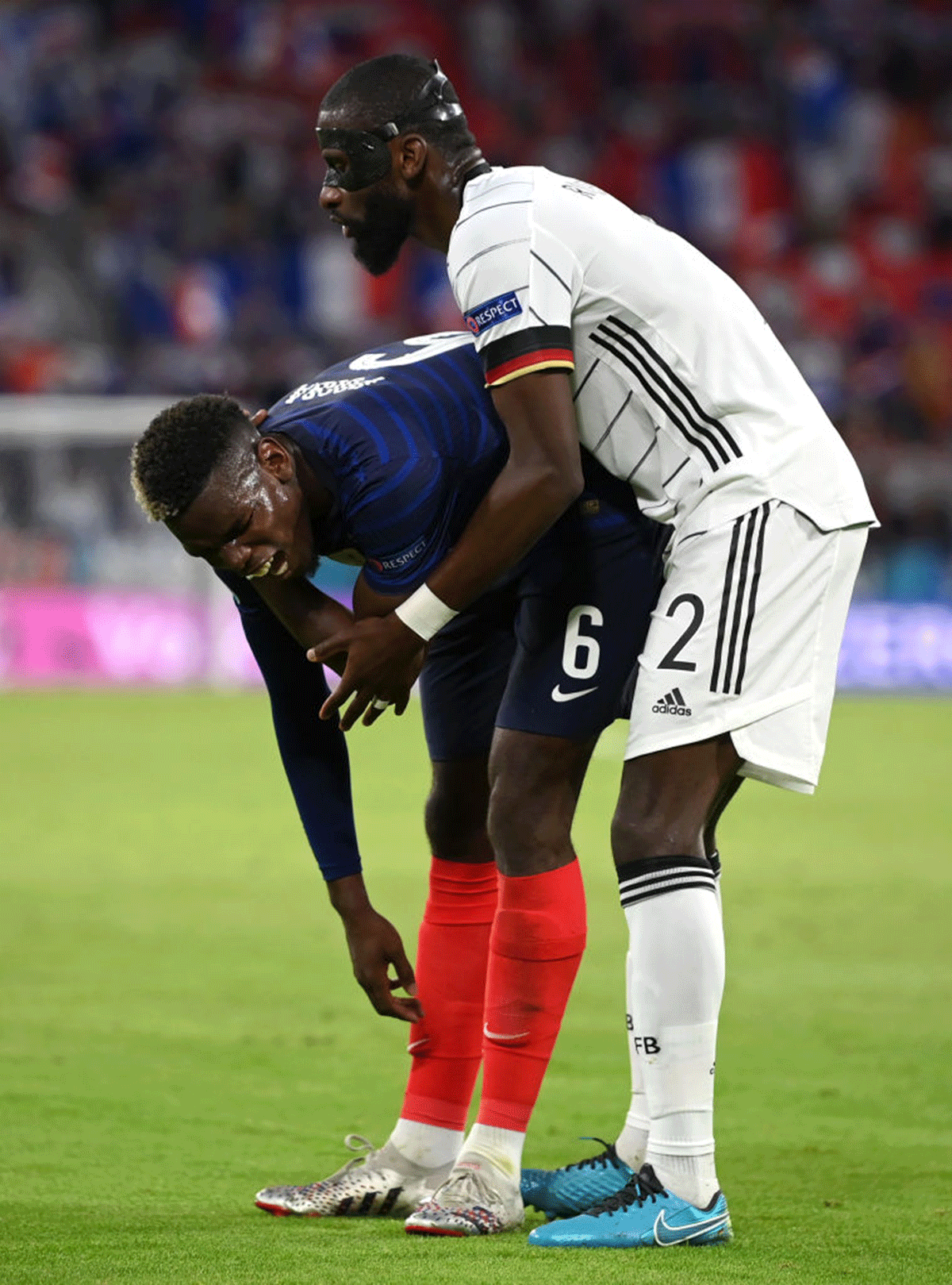 Paul Pogba said he was 'nibbled'by Germany's Antonio Rudiger during the Euro 2020 Group F match on Tuesday, but all was forgiven after the game.
Video grabs from the match, showing Rudiger biting Pogba in the back and then holding him across the chest from the back, have been doing the rounds on social media.
After the full-time whistle, the duo had a long chat and hugged each other leaving everything on the field.
'I'm not crying for cards, yellow, red cards because of such actions. He (Rudiger) nibbled, I think, a little bit on me. We have known each other for a long time.
'I told the referee and he takes decisions and he took a decision. It's over. We hugged at the end.'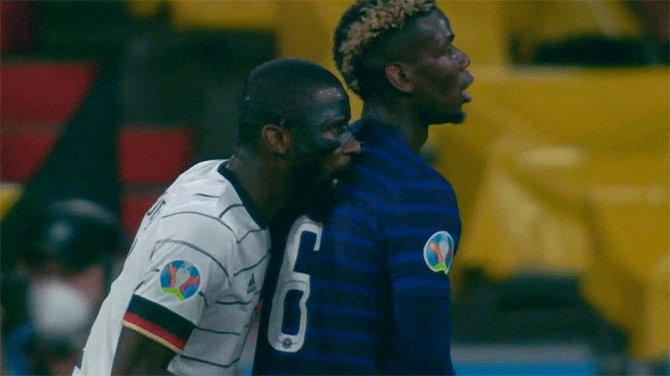 Pogba said that he did not want Rudiger to be suspended.
'He hasn't received any card, I think it's better like this. I don't want him to be suspended because of such a situation,' Pogba, who plays for Manchester United, said.
According to Sky Sports, UEFA will wait for the referee's match report before making a decision on whether to open disciplinary proceedings against the Germany footballer.
France won the match 1-0, the final match of the opening round of Euro 2020 group games.