Britain's Andy Murray has ended his long search for a full time coach by appointing eight-times Grand Slam winner Ivan Lendl.
Murray said on his official website (www.andymurray.com) that Lendl would begin work immediately before next month's Australian Open.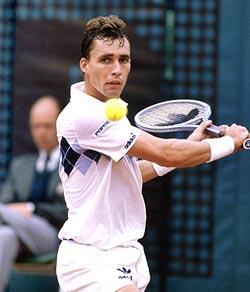 "It was important to me that the new person joining my team was able to add fresh insight," the 24-year-old Scot said.
"Ivan's impact on the game is unquestionable and he brings experience and knowledge that few others have, particularly in major tournaments."
Murray has been working with a team of coaches since splitting from Spaniard Alex Corretja in March.
Czech-born Lendl said he was excited to have the opportunity to work with the world number four, who has consistently reached the latter stages of Grand Slams but has failed to win any of his three final appearances.
"He is a unique talent and I look forward trying to help him achieve his goals," he said.
Lendl, 51, won three French, three US and two Australian Open titles and was a twice losing finalist at Wimbledon.