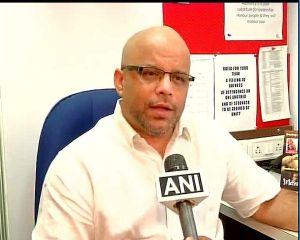 Faced with a certain ouster, Boxing India secretary general Jay Kowli has resigned ahead of BI's much-anticipated Special General Meeting in New Delhi.
Kowli was expected to be shown the door in the meeting during which a No Confidence Motion was to be presented against him and BI President Sandeep Jajodia.
However, Kowli chose to resign late last night after failing to find support in either the rebel group, comprising, a majority of the 31 state units, or the ruling set-up.
"He resigned last night. There was not other option for him," a source said.
Kowli's working relationship with Jajodia had all but collapsed in the past few months and it was cited by the rebel group as a major reason for the No Confidence Motion against the duo.
The final straw in the fallout was Kowli allegedly forging Jajodia's signature in a routine letter to the Asian Boxing Confederation earlier his year. The incident had prompted Jajodia to declare to all BI members that he could no longer work with Kowli.