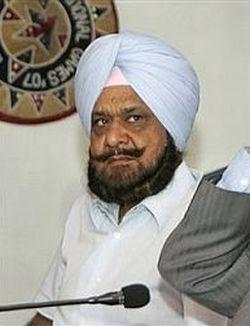 International Olympic Committee member in India, Randhir Singh described the country's return to Olympic fold as a "great development" but said the 14-month suspension would not have happened had the IOA "realised" the importance of the IOC Charter.
"It's a great news for the country and for the athletes. The Olympic Charter is supreme and India cannot do without it," Randhir, who served as the IOA Secretary General from 1987 to 2012, said.
"The IOA has now realised that it cannot do without the Olympic Charter. Had they (the IOA) realised this, the country would not have to suffer the suspension for 14 months," said Randhir, who is also Olympic Council of Asia Secretary General.
The IOC lifted the ban on India after the IOA barred charge-framed officials from its fresh elections held on Sunday in which N Ramachandran, the World Squash Federation chief and younger brother of BCCI boss N Srinivasan, was elected as the president.