Age and gender are no bar in the city of Lima, the capital of Peru, especially when it concerns football.
Symbolising this very statement is Maria Angelica Ramos, a 92-year-old woman has taken it upon herself to coach the youth around Lima.
She is nearing a century but age hasn't stopped her from following through with her passion -- training kids to play football.
Scroll down to see how the 'Old Lady', as he is by her wards, teaches the nuances of the game.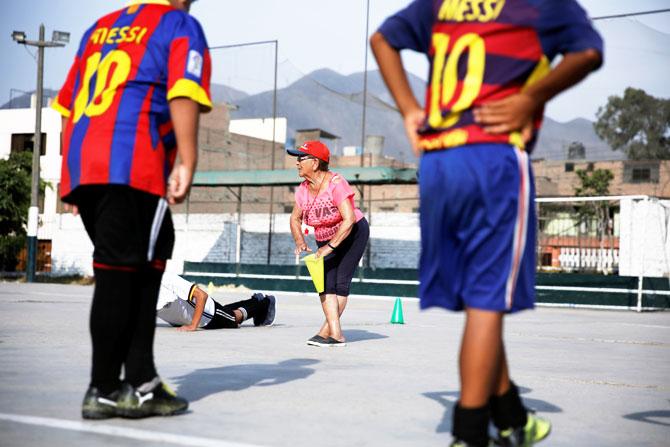 With her brusque style, salty language and emphasis on discipline, 92-year-old youth soccer coach Maria Angelica Ramos is helping to turn young children into fully fledged footballers in Lima, Peru.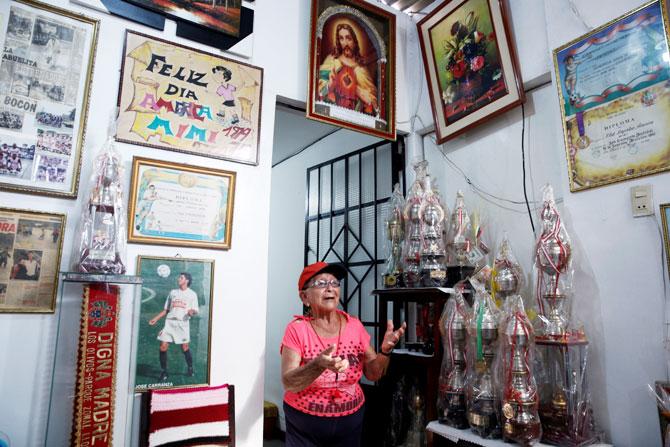 Maria Angelica Ramos shows trophies at her home in Los Olivos, Lima.
---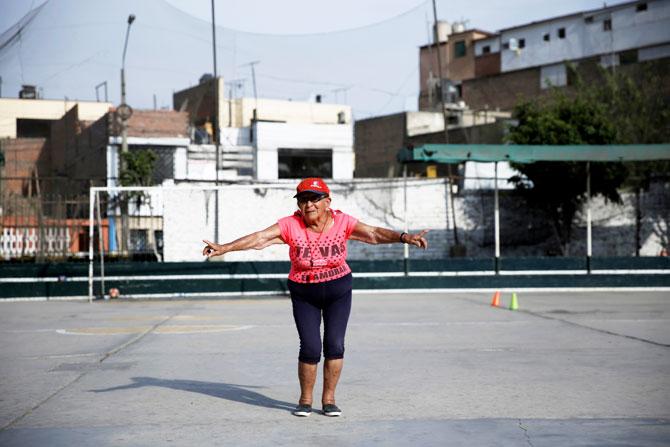 Some 1,000 players have run laps and completed drills under her strict eye and even though her health is failing the nonagenarian task master is still going strong.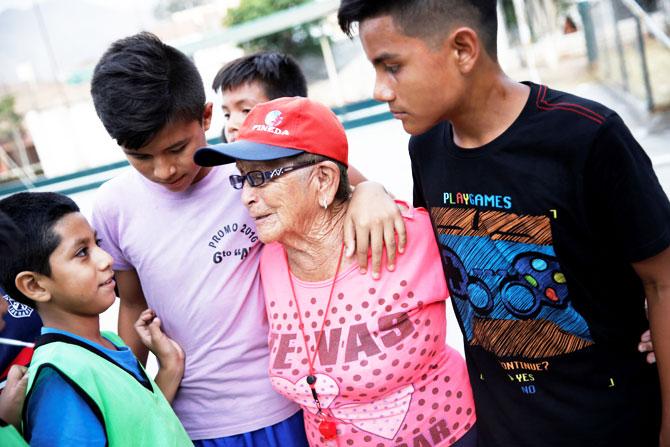 "The 'Viejita' is a really good lady," said Luis Ignacio Ore Marin, one of her players. "She's like a second mother to us, and when she trains us, when she says things that -- I shouldn't say them -- it's for our own good. Because, we have to learn.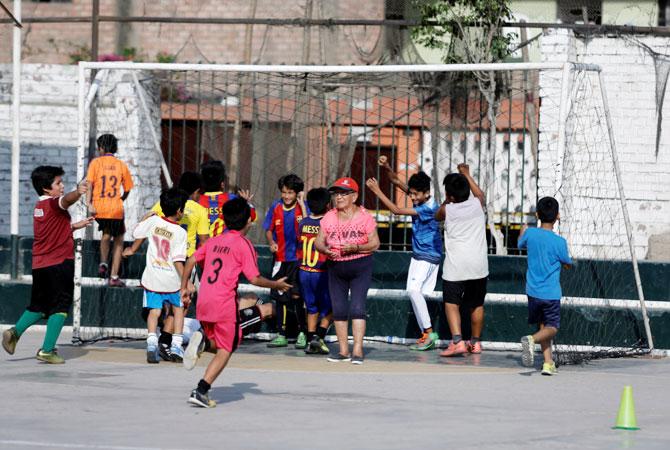 With no family of her own, Ramos has dedicated much of her life to the children she trains and said that with her health deteriorating she values their companionship more than ever.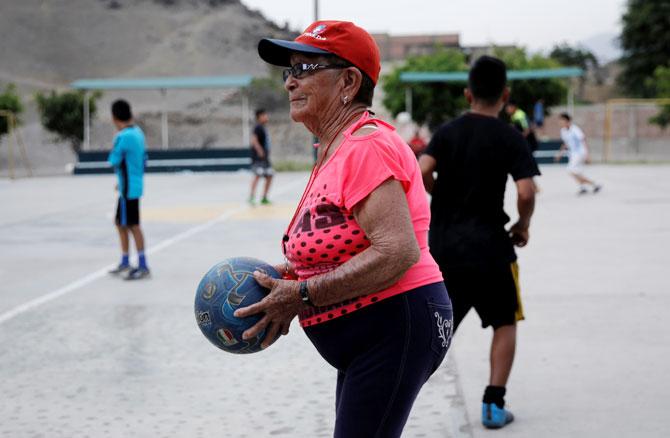 "I live alone, I don't have a family, I don't have children, I don't have anyone," she said. "Before, I didn't miss it, but now I've been sick, so I see the need for someone to be with me."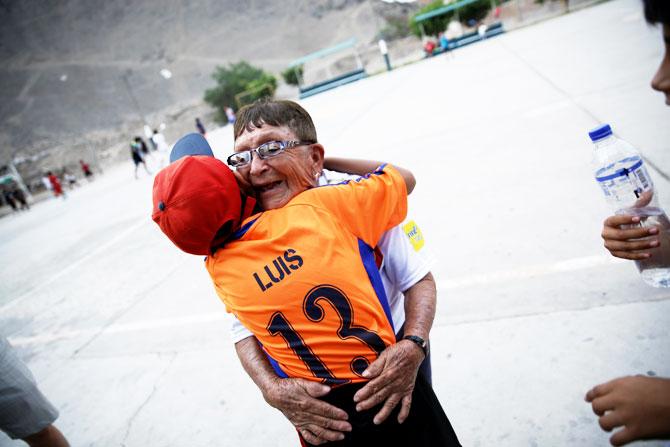 Maria Angelica Ramos attends a training session with her soccer team at Los Olivos.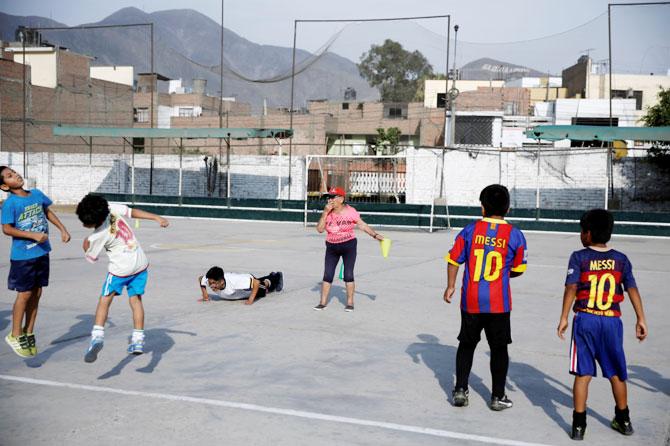 Ramos, known by her players as "the Old Lady", has been a coach for almost half a century, most of them at Lima's America Mimi Sporting Club.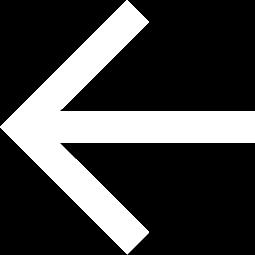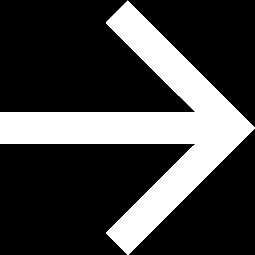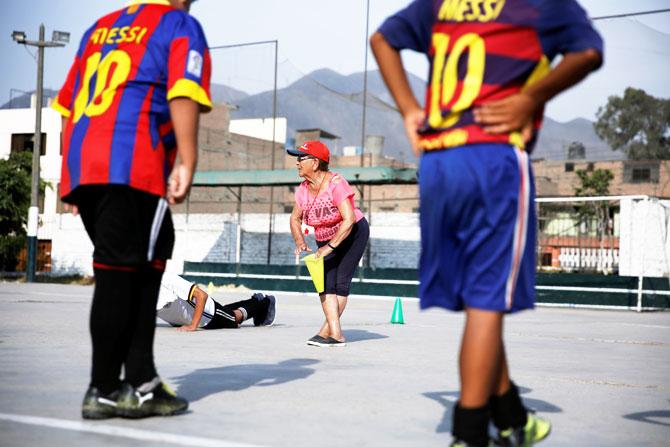 All Photographs: Janine Costa/Reuters