India's most talented international basketball player Amjyot Singh Gill is all set to soar higher. After dominating in the Asian circuit over the last two years, the power forward from Chandigarh has signed the standard NBA Development League player contract making him eligible to get drafted into the D-League.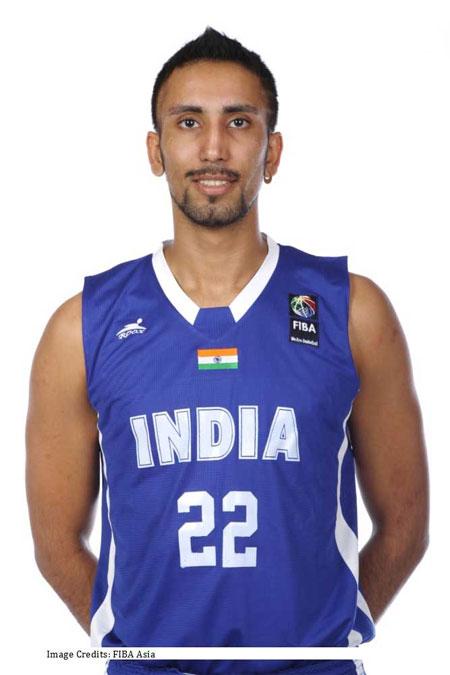 The 'D League' or 'Development League' is a key stepping stone towards making a cut to the NBA.
Amjyot expressed confidence and excitement at flying out to New York for the draft. "I'm both nervous and excited. I am motivated with the desire to do whatever it takes to make it to the NBA. Whatever happens, this is an opportunity for me to get exposure and understand the workings of the League."
If Amjyot impresses the scouts in the D-League, he will be handed a chance top play in any of the 22 D-League teams currently affiliated to their parent franchise in the NBA.
If the Chandigarh lad continues to soar, he could get a call up to the parent NBA franchise anytime in the upcoming season on short 10-day contracts or for longer durations.
Apart from being a stepping stone to the NBA, playing in the D-League in the long term also opens up opportunities in other elite leagues in Europe, Australia, South America or China.
"This is a big step forward for both Amjyot as well as Indian basketball. He has earned the right to be in the D-League draft based purely on his performances with the Indian national team and professionally in Japan. If called up, we have no doubt he can make a splash in the D-League, which would in turn open a world of opportunity for him," said Vishnu Ravi Shankar, Amjyot's manager and Business Head at Pursuit, the talent management entity that represents him.
The 6ft 9inch Gill slammed home a powerful two handed alley-oop dunk during India's historic win over China in the 2014 FIBA Asia Cup.
The 24-year-old, versatile, power forward went on a scoring spree during India's memorable quarter-final run in the 2015 FIBA Asia Championship for Men, proving himself to be among Asia's finest hoopsters.
This year, Gill, along with fellow Punjab baller, Amritpal Singh, moved to Japan and the duo led their Tokyo Excellence team to the National Basketball Development League (NBDL) Championship. Amjyot averaged 13.7 points and 8.1 rebounds per game over 35 games, playing 21 minutes per game.
Image: Amjyot Singh Gill
Photograph: FIBA Asia