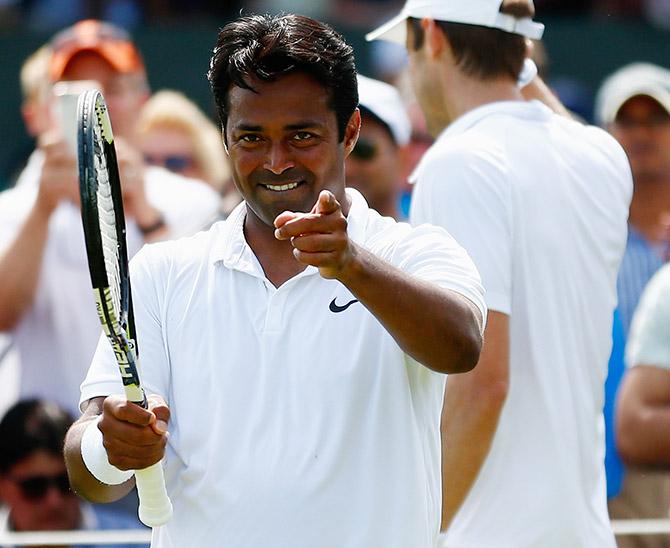 India's tennis star Leander Paes on Wednesday said he is all geared up to win a medal at next year's Rio Olympic Games.
"To play in my seventh Olympics and create a world record, this is what dreams are made of, I am so driven to win another medal," Paes said in Kolkata.
Paes, 42, had won a bronze medal in the singles event at the 1996 Olympic Games in Atlanta.
Talking about his preparation for the next year's Rio Games, he said: "Having prepared for six other Olympics, I know that I took two and a half years before the event to plan my schedule, plan my fitness training to peak during that one week of Olympics."
Paes outlined his plans for the next few months, saying he would be taking part in the Chennai Open in January followed by the Australian Open where he would be partnering Martina Hingis, with whom he had won three mixed doubles Grand Slam titles this year.
"For some athletes who only get ten seconds of a 100 metres race in every four years, it is very specific. For us tennis players if you serve a double fault at the wrong time in the wrong point of the match you are going to lose the Olympics," the ace tennis player said.
"For me training is going really well. Fitness-wise, tennis-wise I feel at great nick of the moment. I am really looking forward to Olympics," Paes said.
Image: Leander Paes
Photograph: Getty Images