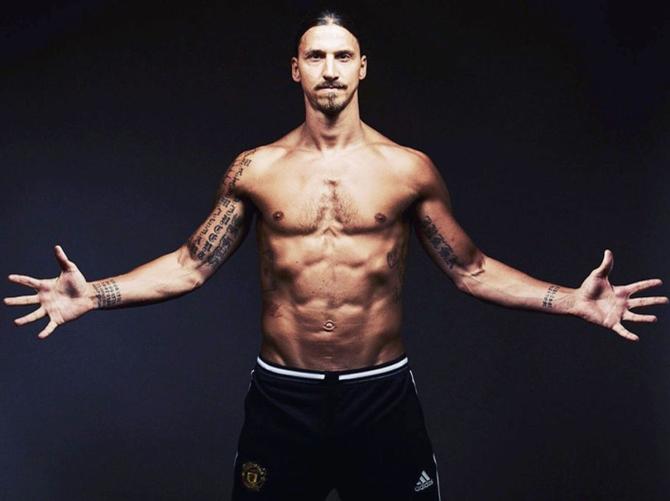 He has already sampled the life of a singer at Italy's Sanremo music festival, and AC Milan striker Zlatan Ibrahimovic will now turn his hand to acting after being cast in a new Asterix and Obelix film.
Reports that the Swede would take a role in 'Asterix and Obelix: The Silk Road' appeared to be confirmed when Ibrahimovic posted a picture saying 'Antivirus' on his Instagram page, the name of the character he will play.
The 39-year-old appeared at Italy's Sanremo festival in March, where he sang a duet with Bologna coach Sinisa Mihajlovic and said he would like to try acting.
But the news that he would be cast in the Asterix film, directed by Guillaume Canet and scheduled for release in 2022, came as a surprise.
The striker is Milan's top scorer with 17 goals in all competitions this season and he is yet to agree a new contract, with his current deal set to expire at the end of the campaign.
British sports bodies pin hopes on COVID certificates for full return of fans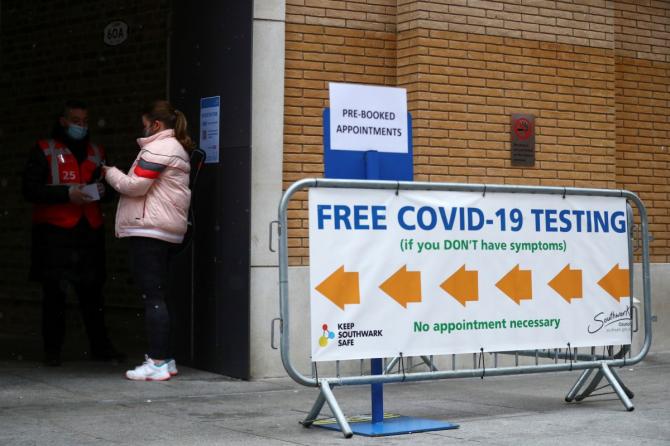 Britain's sports governing bodies have backed the government's COVID certification programme which could allow a full return of fans at stadiums without social distancing requirements from June 21.
The certificate would show if a person had been vaccinated, had a recent negative test or natural immunity from a positive test taken in the last six months.
An open letter from sports bodies, including the Football Association, Premier League, and the Rugby Football Union read: "All of our sports can see the benefit that a COVID certification process offers in getting more fans safely back to their sport as quickly as possible.
"We know that our stadia can only be fully filled with an assurance process.
"This process must ensure that everyone can access stadia and must include arrangements that would verify a negative COVID test or an anti-body test alongside vaccination certification."
The letter was also co-signed by the English Football League, All England Lawn Tennis Club, Lawn Tennis Association, Rugby Football League, England and Wales Cricket Board, Scottish Professional Football League and the Silverstone Circuit.
The government on Sunday said it will trial the certification system in a comedy club, a nightclub and FA Cup matches at Wembley in the coming weeks.
The pilots, which are part of the Events Research Programme, will inform government decisions on stage four of easing lockdown restrictions, which begins no earlier than June 21, when large events could be fully reopened.
In response to the letter, a government spokesperson said: "We welcome the constructive approach from major British sports as we explore how testing COVID certification and other steps can help get more fans back into stadiums and other large events safely.
"We want as many fans as possible to be able to enjoy a great British summer of sport, safely."
The sports bodies added the certification process must not be discriminatory, should protect privacy and have a clear exit criteria.
Brazil's Athletico plans to buy vaccines for fans, players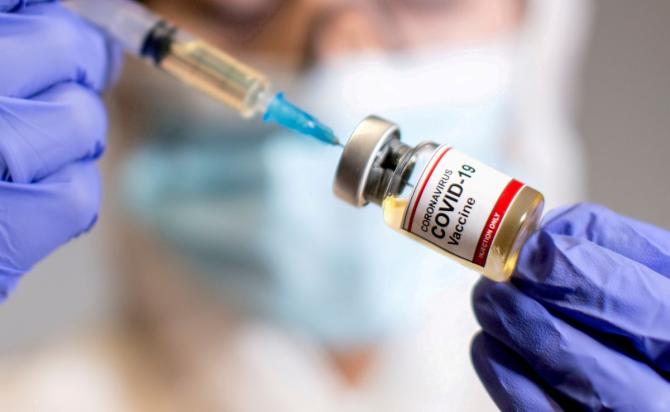 Brazilian top-flight club Athletico Paranaense said it wants to buy COVID-19 vaccines and make them available to fans with paid-up memberships, as well as players and officials, free of charge.
Brazil's Congress passed a law earlier this week allowing private firms to buy vaccines and if it comes into force Athletico said they would purchase them, in conjunction with other businesses.
The Curitiba-based club, who won the Copa Sudamericana in 2018, would make the vaccines available "for all their employees, players, backroom staff and (members) who are helping by paying their monthly membership dues during the pandemic, even though they can't go to the stadium".
Athletico did not say how many members they have but media reports put the figure at between 20,000-30,000 before the pandemic.
The club's monthly memberships, which are similar to season tickets in Europe, are priced at between 75 reais and 350 reais ($62.86).
"Athletico invites all institutions involved in football to also do their part to help the country beat the COVID-19 pandemic," the club added in a statement.
Brazil has been hit hard by the pandemic, with officials reporting a record daily death toll of 4,249 on Thursday. More than 345,000 people have died from the virus in South America's most populous nation.
Brazil is leading the world in the daily average number of new deaths reported and accounts for one in every four deaths worldwide each day, according to a Reuters analysis.
The World Health Organization acknowledged the nation's dire condition due to coronavirus, saying the country is in a very critical condition with an overwhelmed healthcare system
Dublin, Bilbao in doubt as Euro 2020 host cities
UEFA's plans for Euro 2020 may have to be changed after two of the host venues, Dublin and Bilbao, were unable to commit to at least some fans being able to attend games amid the COVID-19 pandemic.
There were also mixed signals over the chances for Rome's Olympic Stadium being open to supporters, as federations submitted plans to organisers UEFA ahead of its deadline later on Wednesday.
European soccer's governing body asked all 12 host cities to come up with their plans for fan capacity at venues for the tournament, which kicks off on June 11.
Euro 2020 was postponed by a year due to the pandemic and most of Europe's football has taken place without fans for the past 12 months.
UEFA president Aleksander Ceferin has said that all host cities must guarantee some fan presence. A formal decision on the venues may not be made until UEFA's congress on April 20.
British Prime Minister Boris Johnson had said last month that the country, which has had a more rapid rollout of vaccines than the European Union states, was ready to take on extra games if UEFA needed.
While many of the venues have given broad outlines of their goals, pending good progress of anti-COVID-19 measures, Dublin's stance was far more blunt.
"The Football Association of Ireland (FAI), on advice and guidance from the Government, has today notified UEFA that owing to the COVID-19 pandemic it is not in a position at this point to provide assurances on minimum spectator levels," the FAI said in a statement.
FAI Chief Executive Jonathan Hill said: "We have made our submission to UEFA today and now await their response once submissions from all 12 host cities have been received and considered."
Dublin was scheduled to host three group games and a last-16 match.
Azerbaijan commits to 50% fan capacity for Euro 2020 games
Azerbaijan will allow fans to attend Euro 2020 matches in Baku amid the COVID-19 pandemic with its Olympic Stadium set to be capped at 50% capacity, the country's football association (AFFA) said on Thursday.
Azerbaijan did not qualify for the tournament and the AFFA said fans from countries taking part will be allowed to attend matches provided the requirements for a visa and COVID-19 mitigation are met.
European soccer governing body UEFA had set a Wednesday deadline for the 12 host cities to submit their plans for fan capacity at the rescheduled June-July tournament.
Hungary did not make their submission to UEFA public but information on ticketing plans are set to be announced next week.
"We want, if the epidemiological situation allows, as many fans as possible to watch the matches in the Puskas Arena, with maximum compliance with safety and epidemiological regulations," a Hungarian FA spokesman told Nemzeti Sport.
Baku will be hosting three group games and one quarter-final while Budapest stages three group games and one last-16 game.
On Wednesday, Dublin and Bilbao said they were unable to commit to at least some fans being able to attend games while Italy were unable to confirm their plans by the deadline.
Lyon scrape shootout Cup win over third-tier Red Star
Ligue 1 outfit Olympique Lyonnais were given an almighty scare in their French Cup round of 16 tie on Thursday by third-tier Red Star FC, who recovered from two goals down to force a draw 2-2 after 90 minutes before succumbing 5-4 on penalties.
Initially it had appeared plain sailing for Lyon, with the visitors racing into a two-goal lead before the break.
Lucas Paqueta opened the scoring just before the half hour mark and Memphis Depay doubled the lead on the stroke of halftime for last season's Champions League semi-finalists.
Red Star fought back after the restart, with Senegalese striker Pape Meissa Ba halving the deficit in the 61st before Jimmy Roye sent the match into a shootout 16 minutes from time.
Both sides netted their opening three kicks but Lyon keeper Julian Pollersbeck kept out Diego Michel's fourth to ultimately seal a place in the last eight for Rudi Garcia's side.