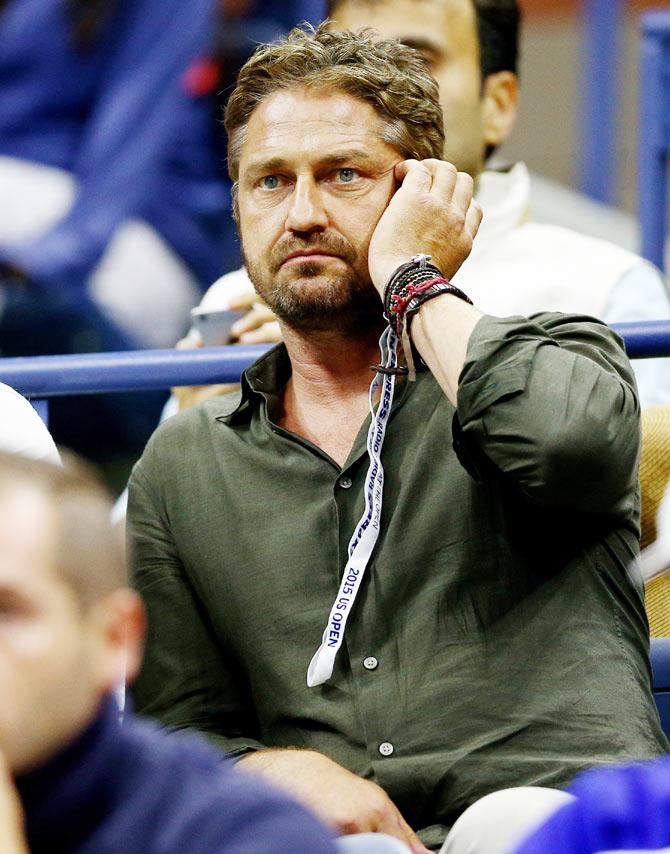 Actor Gerard Butler watches the US Open Men's final between Novak Djokovic and Roger Federer in New York City on Sunday. Photograph: Clive Brunskill/Getty Images
Novak Djokovic summoned some cinematic inspiration to help him conquer grand slam king Roger Federer and silence the roaring supporters of the Swiss at Sunday's US Open men's final.
The Serb said after winning the titanic battle against Federer that he had watched the movie 300 the night before to put him in the mood, and had its star, Scottish actor Gerard Butler, in his player's box.
- Djokovic plays pantomime villain in US Open final to cap great season
The 2007 film depicts a vastly outnumbered band of 300 Spartans fighting off advancing Persians in 480 BC
"We have known each other for several years and we are good friends," Djokovic told reporters when asked about Butler.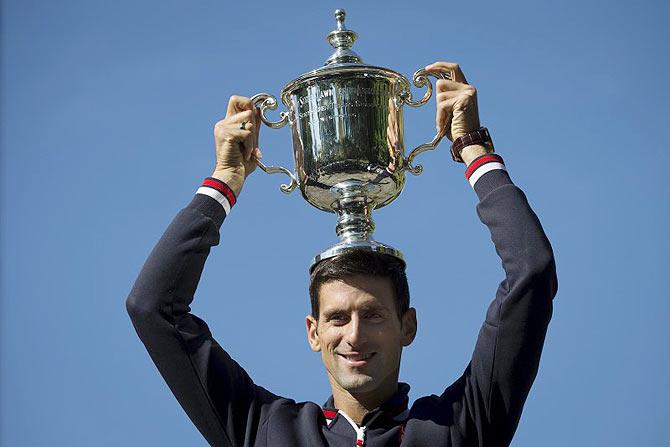 Novak Djokovic of Serbia poses with the champion's trophy in Central Park in New York, a day after winning the US Open Championships men's tennis tournament. Photograph: Carlo Allegri/Reuters
"He happened to be in the city over the last couple of days, so I invited him to come along.
"Funnily enough, I actually sent him a photo and a message last night that I was watching his movie, 300."
- In PHOTOS: Djokovic's rise ten years since Grand Slam debut
After his four-set victory, Djokovic climbed up into his box and hugged his wife, Jelena, coach Boris Becker and other members of his team before spotting Butler.
"When I looked at him I said: 'This is Sparta!' It felt great. That's one of the most inspiring movies I've ever watched."