Rediff.com brings you the buzz around celebrity sportspersons and their glamorous lives!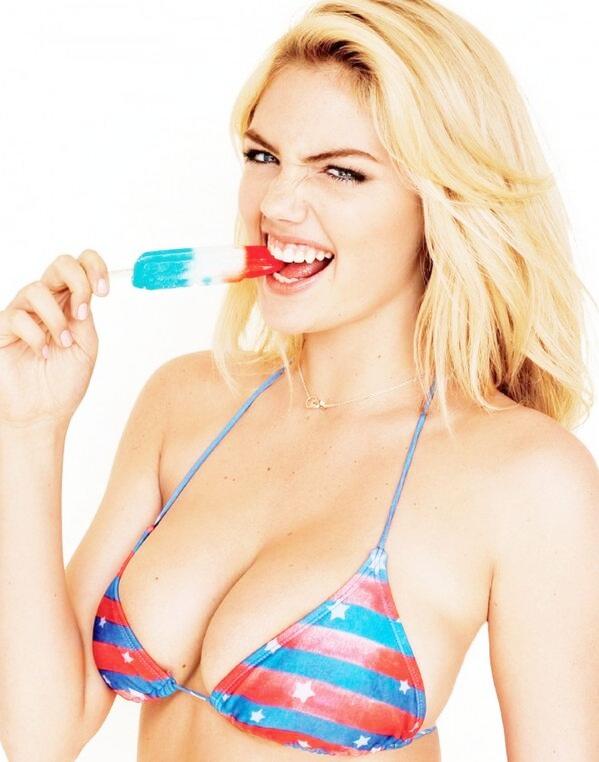 Model Kate Upton. Photograph: Courtesy: Twitter
The World Wide Web has been brimming with nude pictures of celebrities like Jennifer Lawrence, Kate Upton, Kirsten Dunst and many more.
The risqué photos of these stars have been surfaced on Twitter.
Almost 60 images of Lawrence in explicit positions have been leaked on Twitter, whereas pictures of Sports Illustrated swimsuit model Kate Upton were also leaked online.
The 21-year-old is the girlfriend of baseball pitcher Justin Verlander.
The topless or the underwear pictures of 'Hunger Games' star Jennifer Lawrence were also leaked on the social media, the Daily Star reported.
Lawrence's reppresentative released a statement saying that this was a 'flagrant' violation of privacy. The spokesperson said that the authorities had been contacted and they will act against anyone who posted the stolen photos of the 24-year-old actress.
'Spiderman' star Kirsten Dunst's nude pictures have also surfaced online.
Dwyane Wade gets married to longtime girlfriend Gabrielle Union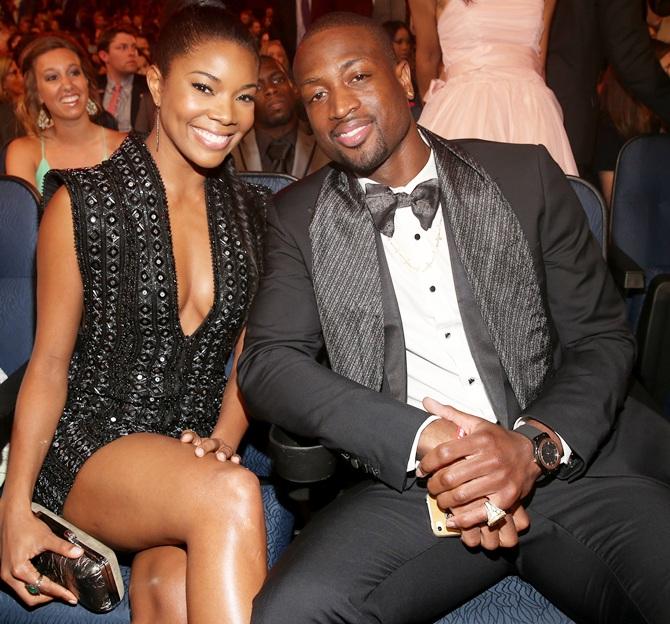 Actress Gabrielle Union, left, and NBA player Dwyane Wade. Photograph: Christopher Polk/Getty Images for ESPY
Basketball player Dwayane Wade has tied the knot with his longtime girlfriend Gabrielle Union in Miami.
The 41-year-old actress was wearing a romantic Dennis Basso gown and the 32-year-old Miami Heat's star wore customized Dsquared2 during the ceremony, where John Legend performed.
A 1930s era juke joint was set up for the party guests, who were served with Vanilla Puddin' Chardonnay as the official white wine for the wedding.
Shakira 'expecting' second baby with Gerard Pique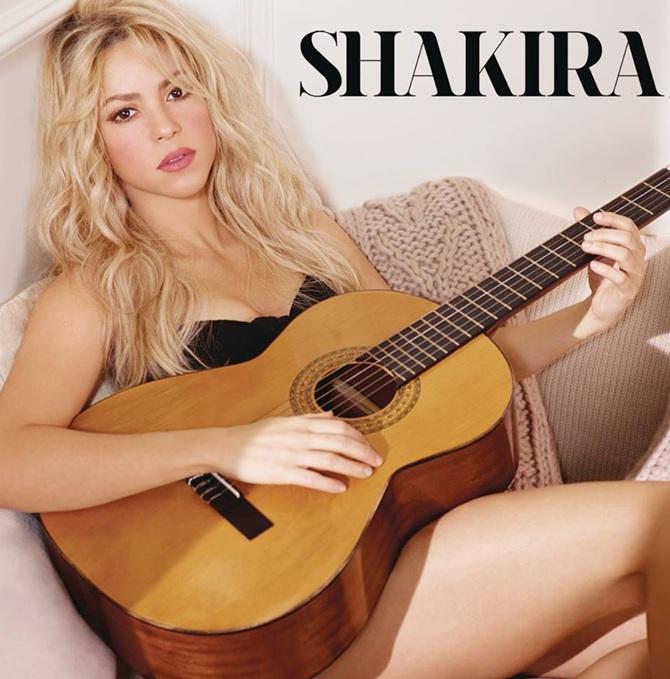 Shakira. Photograph: Courtesy: Shakira/Facebook
Shakira is expecting her second child with footballer beau Gerard Pique.
The 37-year-old singer, who had first revealed the news to Cosmopolitan en Espanol in an interview for their September issue, took to Facebook to share that was pregnant and thanked everyone for their blessings.
But though the 'Waka Waka' signer, who had been dating Pique, 27, since 2010 and has a 19-month-old son Milan with him, has been happy about the baby bliss, she had also admitted that parenthood does take away a lot of energy.
Mario Balotelli wants to sign up for cooking classes
Mario Balotelli with girlfriend Fanny Neguesha. Photograph: Courtesy: Fanny Neguesha/Instagram
Mario Balotelli, who relied on restaurant meals and takeaways everyday when he was playing for Manchester City, has expressed his desire to learn cooking.
According to a source, the 24-year-old Liverpool's star would like to go for evening cooking classes as he wanted to cook for himself much more, the Daily Star reported.
The source further said that Balotelli said that this time round he wanted to cook for himself much more but needed lessons and would like to go to evening classes when games allowed.
The source added that Balotelli, is staying at Manchester's Lowry Hotel, had already come across as much more mature person than when he was here last time.