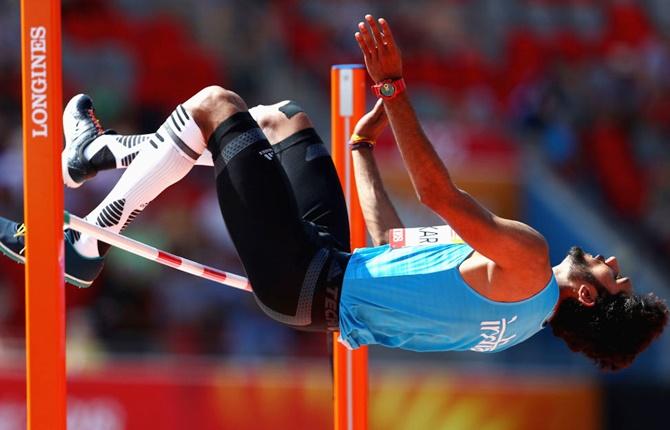 India's high jumper Tejaswin Shankar recorded a 2.24m jump in the men's high jump final, in the Commonwealth Games, on Wednesday.
In his second and third attempt, Tejaswin failed to clear the 2.27m mark and finished sixth in his CWG debut.
The National record holder had advanced to the finals of the high jump competition after finishing ninth in the qualifying round.
Shankar finished a joint fifth in Group A and ninth overall. The Indian cleared 2.21m in final analysis after starting out at 2.10m.
Nayana, Neena qualify for women's long jump final round
Nayana James and Neena Varakil made it to the finals of the women's long jump event after finishing ninth and 12th respectively overall in the qualification round.
Nayana cleared 6.34m in her second attempt to finish fourth in Group B while Neena had a best effort of 6.24 to end at sixth in Group A.
Those who clear 6.60m or at least 12 best performers advance to the final. In the qualification round, only four competitors got past 6.60m.
Nayana has a season's best of 6.51m which she achieved at the Federation Cup National Championships where she won a gold last month while Neena has a season's best of 6.42m which she managed during the Asian Games test event in Jakarta in February.
The 2015 World Championships silver medallist Shara Proctor of England qualified for the finals on the top of the heap with a best effort of 6.89m while current world season leader Christabel Nettey of Canada was second with 6.79m.
The final will be held on Thursday.