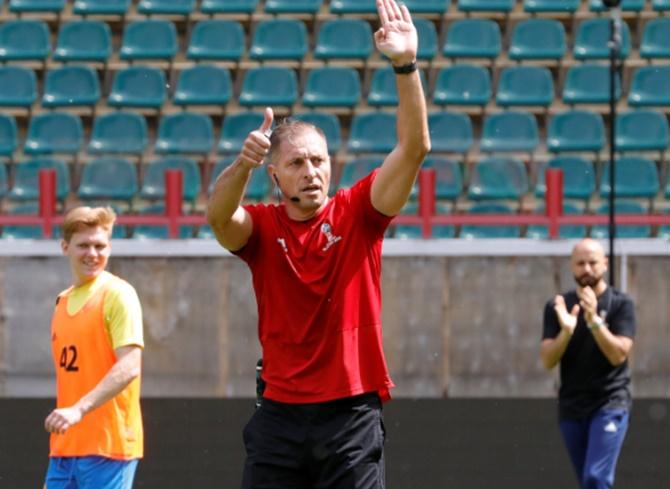 Argentine referee Nestor Pitana will take charge of Thursday's opening World Cup match between hosts Russia and Saudi Arabia in Moscow, FIFA said on Tuesday.
Assisting him at the Luzhniki Stadium will be compatriots Juan Pablo Bellati and Hernan Maidana, with Sandro Ricci from Brazil designated as the fourth official.
The Video Assistant Referee team, being used at a World Cup for the first time, is composed of Massimiliano Irrati of Italy (VAR), Mauro Vigliano of Argentina, Carlos Astroza of Chile and Italian Daniele Orsato.
Pitana, who has been an international referee for eight years, will be on duty in his second World Cup after officiating in four games in 2014.
Martinez plays down Hazard injury scare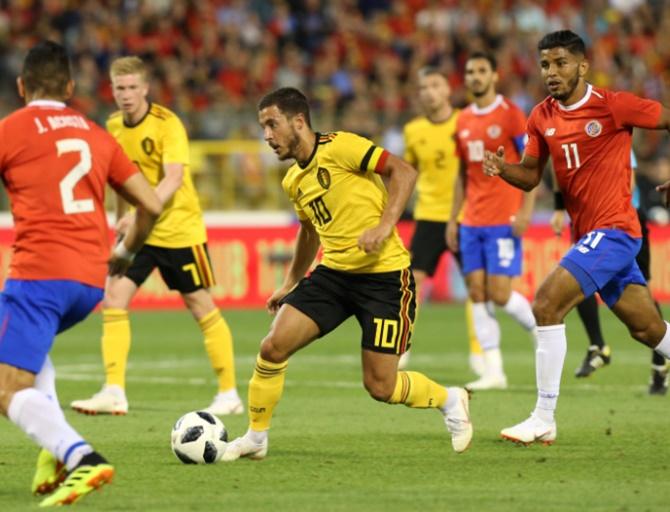 Coach Roberto Martinez says there is 'nothing to worry about' regarding playmaker Eden Hazard's fitness after the Belgium skipper limped out of their final World Cup warm-up match against Costa Rica.
Hazard was substituted with a dead leg in the 70th minute of Belgium's 4-1 win in Brussels on Monday but Martinez expects the player to be fit for the start of their campaign in Russia.
"Eden is okay, he had a little trouble, but it's nothing to worry about," the manager told reporters. "I really enjoyed his performance. He was sharp and strong, he was majestic.
"At the end, he just came off because he had a little bit of a dead leg, a little bit of a knock on his leg."
Belgium are heading into the tournament on a 19-match unbeaten run and will face Panama in their Group G opener on Monday. Tunisia and England are the other teams in the pool.
FIFA official Boban defends racism fines
FIFA's lenient punishment for racist incidents is justified as entire countries cannot be punished for the actions of a "few idiots", the governing body's deputy secretary general Zvonimir Boban said ahead of the World Cup in Russia.
Hosts Russia were the most recent team to be penalised for racist chants by their supporters during a friendly against France in March but were fined a mere 30,000 Swiss francs ($30,484.7) by FIFA in May.
Several England players have also expressed concerns ahead of the World Cup, with defender Danny Rose saying that he had asked his family not to travel to Russia for fear of racism, but Boban has brushed off their worries.
"I don't believe we will see these idiots, but we have procedures. I believe we do enough at FIFA," Boban told The Times of London newspaper.
"We have to look after the players, but how far do you punish the game for a few idiots? To punish a whole city, a whole country when less than one percent of the people are guilty?"
Boban, a former AC Milan defender, says that FIFA's three-step protocol in the event of racist behaviour at Russia is a landmark plan that will deter perpetrators.
Kick It Out, an organisation dedicated to achieving equality and inclusion in soccer, said they were disappointed but not surprised with the relaxed approach that a high-ranking FIFA official had towards combating racism.
"While we welcome FIFA's commitment to the implementation of the three-step protocol at the tournament, it is laughable to suggest it has done enough to deter discriminatory behaviour up to this point," the organisation said in a statement.
"The racial abuse of French national team players by Russian supporters just three months ago is clear evidence of that."
Russia has pledged to crack down on racism ahead of the World Cup, which will be held from June 14 to July 15, with FIFA President Gianni Infantino saying he had no concerns of discrimination at matches earlier this month.