Ace shooter Abhinav Bindra on Saturday applauded IOC's decision to not change its stance on barring charge-sheeted persons from contesting Indian Olympic Association (IOA) elections, saying it is heartening to see the world body keen on cleaning up sports in the country.

"As an athlete, I am extremely pleased that the International Olympic Committee is willing to clean up Indian sports," said the Beijing Olympic gold medallist.

"I think it is one aspect which all athletes would like to have officials who have best interest of Indian sports and athletes foremost in their minds," Bindra added.

The International Olympic Committee had sent the revised draft Constitution of the IOA, which envisaged barring of corruption-tainted persons from contesting the elections.

IOA had objected to this provision saying that Indian law would prevail on these matters.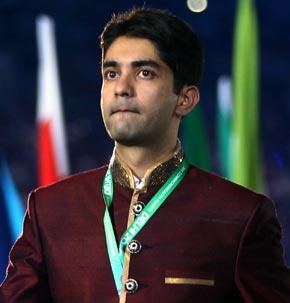 However, IOC stuck to its stand. It also issued a veiled threat of possible action to the IOA, reminding it that it has been under suspension and so should act responsibly to meet the conditions requested by the world body.

Former sprint queen Ashwini Nachappa said it would be interesting to see whether IOA abide by the IOC's dictate.

"It is going to be a great challenge to see whether IOA would ever abide by this because it is quite obvious from the recent developments that they are not going to. Sportsmen have never been their priority and it has been made absolutely clear today. They do not want a transparent system," Nachappa said.

"(IOA acting president Vijay Kumar) Malhotra continues for another 40 years, while Abhay Singh Chautala (the president of the suspended IOA) would want to continue any
which way. So there is going to be a fight. But I think challenge would be for the government to make its stand very clear and for entire sports fraternity to really push for reforms," Nachappa added.

Though IOC has never questioned the principle that till one is convicted one is innocent, IOC director general Christophe De Kepper in a letter to IOA today said: "The IOC
Code of Ethics clearly states that the Olympic parties (which include the NOCs) must undertake to respect and ensure the respect of the IOC Code of Ethics which says in particular that they must not act in a manner likely to tarnish the reputation of the Olympic Movement.

"The IOA (still suspended) must therefore act responsibly and must adopt a clear wording in its revised Constitution."
Photograph: Feng Li/Getty Images