The Indian Olympic Association's election, the last step in the road map to pave the way for India's return to the Olympic fold, can now be held only in late September after the IOC on Saturday came up with a fresh schedule to complete the entire process.

The International Olympic Committee had initially set a July 15 deadline for the amendment of the IOA Constitution so that elections could be held by September 1 to pave the way for lifting the ban on India imposed on December 4 last year.

The IOC conveyed to the IOA that it would be able to send its comments on the new IOA Constitution only by mid- August, delaying the entire process by a month.

"Further to my letter of 28 June, I am pleased to confirm that the IOC will be able to send all its comments on the new IOA Constitution by mid-August 2013," IOC Director General, Christophe De Kepper said in his letter.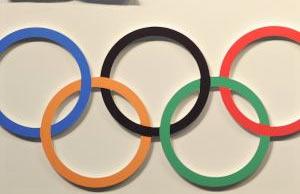 The letter has been addressed to Vijay Kumar Malhotra, acting president of the suspended IOA and Raja Randhir Singh, IOC member and secretary general of the suspended IOA, India's Sport Minister Jitender Singh and P K Deb, Sports Secretary, besides the other members of the suspended IOA.

The letter pointed out that the new deadline would mean the Elective General Assembly would also be subsequently postponed, and could now be held between September 22 and 28.

"This means that the first step of the process, namely the Extraordinary Meeting to (i) adopt the revised Constitution, (ii) elect the independent election commission and (iii) decide upon the exact date of the Elective General Assembly, as per the IOC roadmap of 24 May 2013, will be slightly postponed and shall now take place in the period between 22 and 28 August 2013 (considering also the fact that the Asian Youth Games will begin on 16 August)," the letter said.

"As a consequence, the Elective General Assembly shall be held one month later, namely between 22 and 28 September 2013," it further added.

The IOC also informed that it will confirm the names of its representatives/observers for these meetings in due course.

Earlier, the IOC in its letter dated June 28, 2013, had said that the world body needed more time to coordinate all comments internally.

"I would like to inform you that, given the complexity of the issues which have to be addressed (including good governance and ethics), the IOC needs more time to coordinate all comments internally," Kepper had said.

"The IOC will therefore not be able to meet the deadline initially established (15 July) for the first Extraordinary General Assembly of the suspended IOA to take place. Consequently, this initial deadline of 15 July will have to be slightly extended until the IOC can compile and send all necessary comments for the new IOA Constitution", he added.

Photograph: Jasper Juinen/Getty Images