India full-backs Gouramangi Singh and Nirmal Chettri, who have both signed to play in the IPL-style franchise football league, are hopeful of take part in this season's I-League too despite the clubs' opposition to the new IMG-Reliance league.
"As a player I have been given this opportunity to be part of IMG-Reliance league and am hopeful everything is sorted out and I will be playing in the I-League also," said Gouramangi.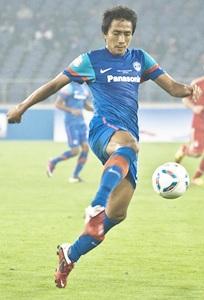 The 22-year-old Nirmal Chettri, who started his career with Mumbai outfit Air India, also expressed similar sentiments about playing in both the leagues.
"I hope things will get sorted out. Everyone wants to be part of both the leagues and are hoping that players will get a chance to be loaned to the clubs and then come back to play in IMG-R league. I will be very happy to play for ten months in a year and have a two-month break to be with family and friends," said the Sikkim-born central defender.
I-League clubs have refused to loan players to the IPL-style league, to be held from January 18 to March 30 next year, and also not shown willingness to take in players associated with IMG-R's tournament on loan.
But the new city-based league, which will have eight franchise outfits with 10 international players in each team -- including a marquee player -- has already got the green signal from the All India Football Federation.
IMG-Reliance, the marketing partners of AIFF, shared their new tournament's objectives, structure and implementation with the federation on August 2.
"We (players) are very optimistic about the league. International players are going to be there. It's going to be good for us. IMG-R is a responsible company and this will only be good for us," said he 27-year-old Gouramangi, who played for Churchill Brothers and DempoSC in I-League in the past.
Both Gouramangi and Chettri are part of the India squad to play a friendly international against Tajikistan at Khujand on August 14.
Image: Gouramangi Singh
Photograph: AIFF Media