Formula One legend Michael Schumacher's family has said that they are "speechless" at the love and support that the grievously injured racer has received from fans worldwide.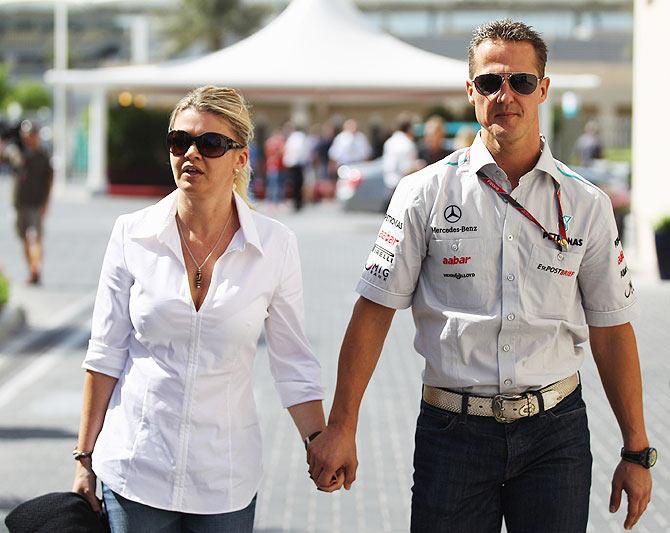 While re-launching his website on Thursday, Schumacher's wife, Corianna and children, Mick and Gina-Marie, said that the support and strength showed by fans helps the family to continue to support him in his fight, reported The Mirror.
However, the message made no mention of the current state of his health.
Schumacher received life-threatening brain injuries while skiing in the French Alps on December 29 last year.

On September 9 Schumacher left hospital to continue his recovery at home but the former Formula One champion faces "a long and difficult road ahead" after his skiing accident last year.
The family home is along Lake Geneva in the Swiss town of Gland, where he has lived quietly for years with his German wife Corinna and their two teenaged children.