Karun Chandhok has a good chance of racing in next month's inaugural Indian Formula One Grand Prix, Team Lotus owner Tony Fernandes said.
"I'd like him to. It's up to the team to see (whether he will)," the Malaysian entrepreneur said at the Italian Grand Prix.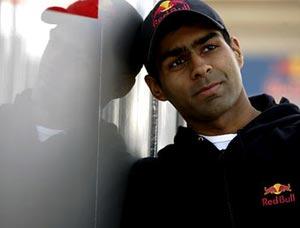 Chandhok, the team's reserve driver, has already raced once this season after replacing Team Lotus's veteran Italian Jarno Trulli at the German Grand Prix in July.
He has also taken part in several Friday practice sessions.
Team Lotus announced on Sunday that Trulli's contract had been extended to the end of next year but Fernandes said the Italian would be most likely to step down if Chandhok was given the nod to race.
"Yes, I think Heikki (Kovalainen) is our number one driver. Although Jarno's out-qualified him here," he said.
If Chandhok does race in India, there should be two homegrown drivers on the starting grid for the Oct. 30 race in New Delhi with Narain Karthikeyan set to be behind the wheel for struggling HRT.