News of all that's transpired on and off the football field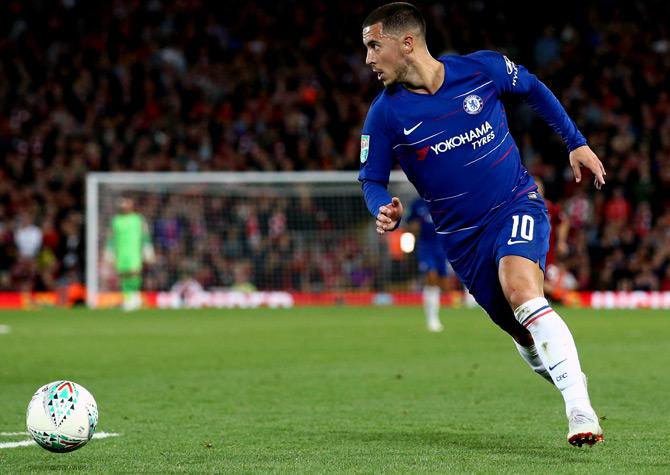 FIFA have banned Chelsea from the next two transfer windows after the Premier League club was found guilty of breaching rules regarding overseas players under the age of 18, soccer's world governing body said on Friday.
In a statement, FIFA said Chelsea had also been fined 600,000 Swiss Francs ($599,460) and had been given 90 days to "regularise the situation".
After a lengthy investigation into how Chelsea register players at academy level, they were found to have breached article 19 of the regulations in the case of 29 minor players.
FIFA added the London club had also breached article 18bis in connection with two agreements it concluded concerning minors and which allowed it to influence other clubs in transfer-related matters.
The ban does not apply to Chelsea's women's team.
England's Football Association was also fined 510,000 Swiss francs and given six months to address the situation concerning the international transfer and first registration of minors.
Both decisions can be contested before FIFA's Appeal Committee with the possibility of the matters ending up in the Court of Arbitration for Sport (CAS).
The news is a serious blow to Chelsea who are struggling to finish in the Premier League's top four, having slipped to sixth place.
They have lost five of their last 10 games in all competitions and manager Maurizio Sarri, who took over in July, is already under pressure.
Whether he survives or not Chelsea would need squad-strengthening in the summer, especially with Eden Hazard keen on a potential move to Spanish giants Real Madrid, according to British media reports.
Chelsea are yet to comment on the transfer ban.
France's Diarra hangs up his boots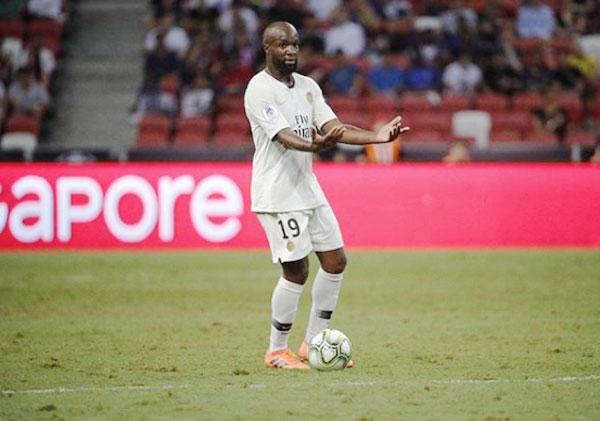 Former France international Lassana Diarra has said he is "hanging up his boots" after his contract with Paris St Germain was terminated by mutual consent on Thursday.
Diarra, who also played for Arsenal, Chelsea and Real Madrid, joined the Ligue 1 side on an 18-month deal in January 2018 and played 13 games in all competitions last season as PSG clinched a domestic treble.
The 33-year-old made only three league appearances this season under German boss Thomas Tuchel and said on Instagram it was time to "hang up his boots".
"For football, I gave a lot. Thanks to football, I received a lot. I did not do everything perfectly but I did it with heart, passion and kindness," Diarra added.
"Thank you to all those who have encouraged me throughout my sporting career. I turn the page but I forget nothing. I will continue to work with enthusiasm, determination and sincerity in my new projects."
Diarra, who played 34 times for France, joined Chelsea from Le Havre in 2005 and won the Premier League title with them before moving to London rivals Arsenal two years later.
He lasted only five months with the Gunners, however, and moved to Portsmouth, where he won the FA Cup in 2008.
Diarra switched to Real Madrid in 2009, where he won the league and Cup, and also had spells in Russia and the United Arab Emirates.
Ajax get league match moved ahead of Real clash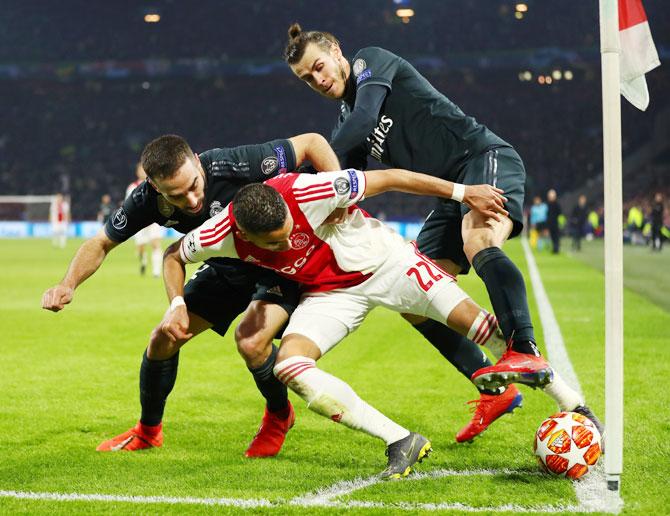 Ajax Amsterdam will have almost a week free to prepare for their Champions League last 16 second leg clash at Real Madrid after the Dutch federation on Thursday allowed the club to move their Eredivisie game against PEC Zwolle.
Four-time European champions Ajax lost the first leg 2-1 at home last week, despite outplaying Real for long periods, leaving the Dutch club with faint hopes of reaching the quarter-finals of the competition for the first time since 2003.
Ajax, who are in second spot four points behind PSV Eindoven in the Dutch top flight, were due to play Zwolle on Saturday, March 2, three days before the Madrid trip, but their domestic league match will now take place on Wednesday, March 13.
The club apologised to fans for the short-term disruption but hoped they would understand the significance of the move.
"The request to change this game was submitted by Ajax to the KNVB (federation) with the aim of an optimal preparation in the run-up to the important and decisive away match against Real Madrid," said a statement on the club website.
"Ajax realizes that the new playing date -- on a weekday -- will not be ideal for all fans. An alternative turned out to be impossible for various organisational reasons, which Ajax unfortunately has no influence on."
The club added that they would compensate season ticket holders who could not attend the match on the new date.
Rodgers criticises referee after Celtic crash out of Europe
Celtic's quest to overhaul a 2-0 deficit at Valencia and reach the Europa League last 16 became mission impossible after Jeremy Toljan was sent off in the first half on Thursday, manager Brendan Rodgers has said.
The German full back's dismissal for a second booking in the 37th minute meant Celtic played with 10 men for nearly an hour before losing 1-0, as Valencia completed a 3-0 aggregate win.
"I thought the referee took the game away from us," Rodgers told reporters.
"I spoke to the referee after the game. He said it was a definite sending-off. I thought it was really harsh.
"I thought it was a free-kick to us because the player came in on the blind side and sort of had contact with Jeremy, which knocked him over. That then changes the dynamic of the game."
Rodgers said the Scottish champions began well and fought bravely until Kevin Gameiro's 70th minute goal ended their hopes.
"I'm proud of them but if you make mistakes at this level defensively you'll get punished," he said.
"Unfortunately for us, that's cost us."
FFA renews calls for govt funding as participation grows
Football Federation Australia (FFA) repeated calls for increased government funding to boost and improve facilities on Friday after releasing a report showing participation rates in soccer had risen by 13 percent in the past year.
The FFA, in their annual census, highlighted a "A$500 million ($354.85 million) facilities funding gap" that needed to be addressed after participation numbers grew to 1.8 million.
Further development of the sport was being "held back by inadequate facilities", it said.
"We are calling on government to join with us to deliver improved facilities and programs which can help improve participation even further, drive gender equality, integrate new communities and deliver strong preventative health outcomes," FFA Chief Executive David Gallop said in a statement.
Last August, Gallop asked central and state governments to contribute A$100 million to a 'fighting fund' to help develop more facilities.
Research had showed that in Australia's two most heavily populated states -- Victoria and New South Wales -- there were not enough pitches for the expected growth in numbers, with clubs already having to cap registrations, particularly among young girls which was an area FFA wanted to target.
"Our women and girls participation base continued to increase and provide one of the greatest growth opportunities for football," Gallop added.
"International tournaments including the 2018 AFC Asian Cup, women's Cup of Nations and Female Football Week have played a key role in driving new women and girls to our game, now boasting over 141,000 registered participants."
The release of the annual census came two days after FFA reaffirmed their commitment to bid for the 2023 Women's World Cup.
Australia's central government had committed A$5 million to the bid process, with the final documents due at world governing body FIFA by early October with a decision on the host expected in March 2020.