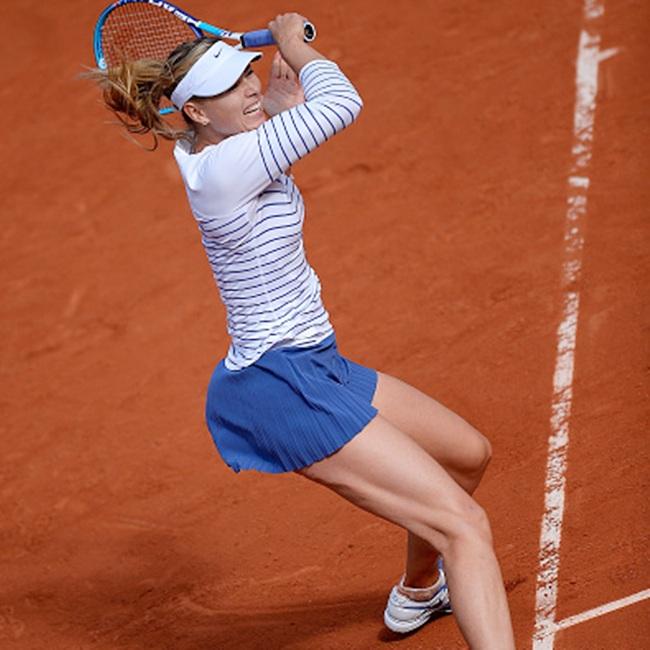 Maria Sharapova of Russia in action. Photograph: Clive Mason/Getty Images
Maria Sharapova was feeling off colour but her game looked in good health as the French Open champion opened her title defence with a 6-2, 6-4 first-round win against Estonia's Kaia Kanepi on Monday.
French Open PHOTOS: Sharapova, Berdych storm into second round
Sharapova wasted one match point but a Kanepi double fault ensured a routine victory. It was not too easy, however, on a windswept centre court. "I had a tough opponent ahead of me. I knew that it was going to be tough and it wasn't going to depend on the tennis," she said.
"And the conditions were pretty difficult as well. So really, overall just happy I got through and have a day off tomorrow and I should be better by then."
Sharapova wasted no time in post-match interviews to the disappointment of the crowd who booed her out of the court.
"Of course I totally understand that, you know, everyone usually does post-interviews and answers a few questions to the crowd. It's absolutely normal," she said. "I'm not making any excuses but I've got to do what I have to do."