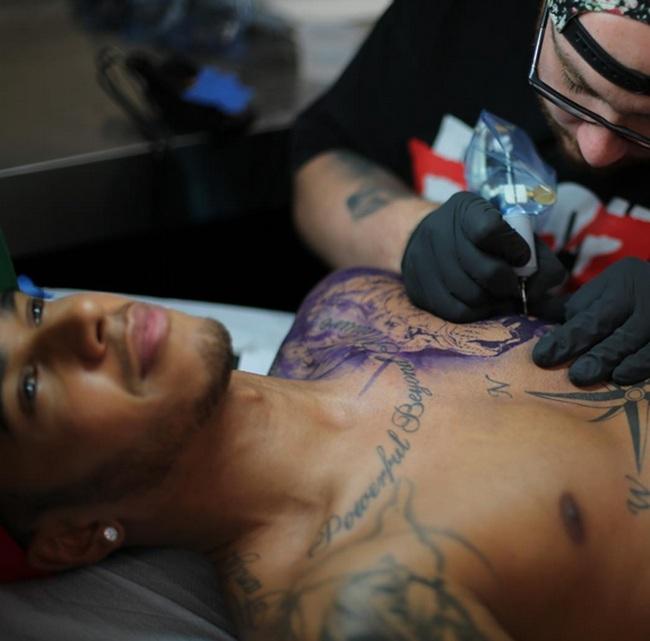 Mercedes' Lewis Hamilton gets inked. Photograph: Twitter
While Formula One rivals head to the sea or mountains at the start of the August break, Max Verstappen has some driving lessons on the horizon.
The Dutch 17-year-old, fourth for Toro Rosso in Sunday's Hungarian Grand Prix, will have to wait for his 18th birthday in September before he can pass his test but he can at least get the tuition in.
"I'm doing my lessons in the summer break," the youngest ever grand prix driver said as the season reached the halfway point in Hungary.
"With the F1 schedule it has been difficult to fit everything in so I've had to wait for the break.
"You need a minimum six or seven hours driving under the laws in Belgium, where I live, and I hope that's all I need. We'll see."
The conversation between driving instructor and a pupil more used to reaching speeds in excess of 300kph and braking as late as possible can only be imagined.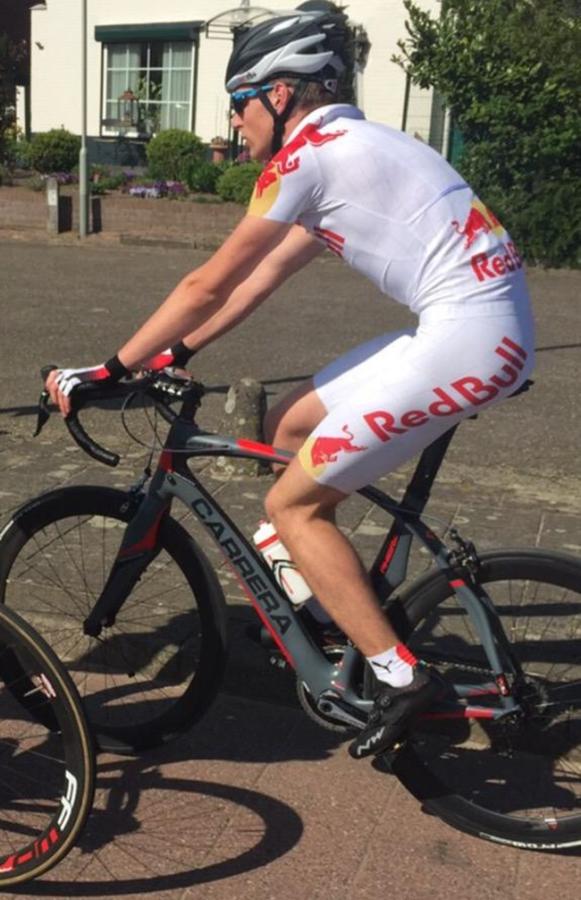 Toro Rosso's Max Verstappen cycles. Photograph: Twitter
World champion Lewis Hamilton, who had a nightmare in Hungary but increased his lead over Mercedes teammate Nico Rosberg to 21 points, was already enjoying his break.
The Briton posted a picture of himself on Twitter tucking into a hearty al fresco breakfast.
"It's officially summer break, and the only day I can eat whatever I want," he said. "So that calls for pancakes and bacon."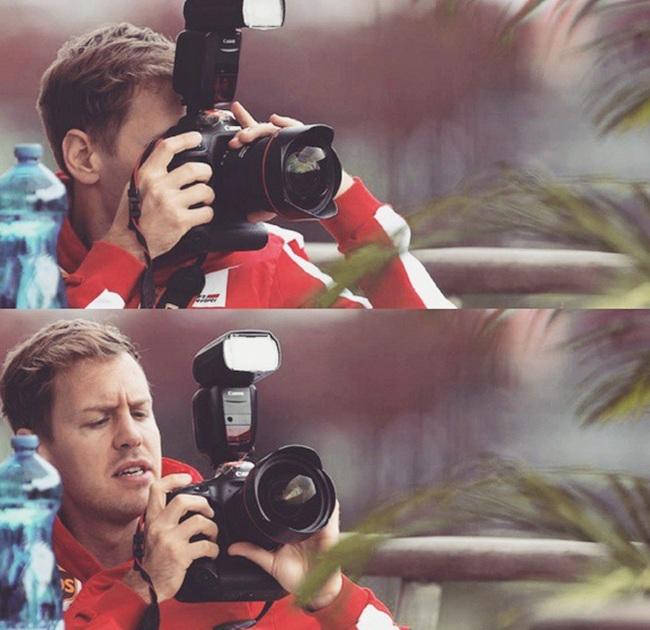 Ferrari's Sebastian Vettel tries his hand at photography. Photograph: Instagram
Ferrari team boss Maurizio Arrivabene heads into the holiday fresh from celebrating Sebastian Vettel's win in Hungary and with every intention of getting away from the office and relaxing.
There are important decisions to take, not least concerning Kimi Raikkonen's future if that has not already been fixed, but driver moves can wait.
"Our goal now is to focus on the car. We have time to talk about the driver," Arrivabene told reporters after the race at the Hungaroring.
"During the summer break you are swimming, climbing... not deciding. Otherwise it's not a break," he added.
For Manor Marussia, the enforced time off will allow the team to rest after a traumatic week of remembrance for Jules Bianchi, their former driver whose funeral was held last week with many of the drivers present.
"The factory shutdown has come at a good time to give everyone time with their families and a little time to reflect and to remember the good times because it was a very, very difficult weekend," chief executive Graeme Lowdon said.