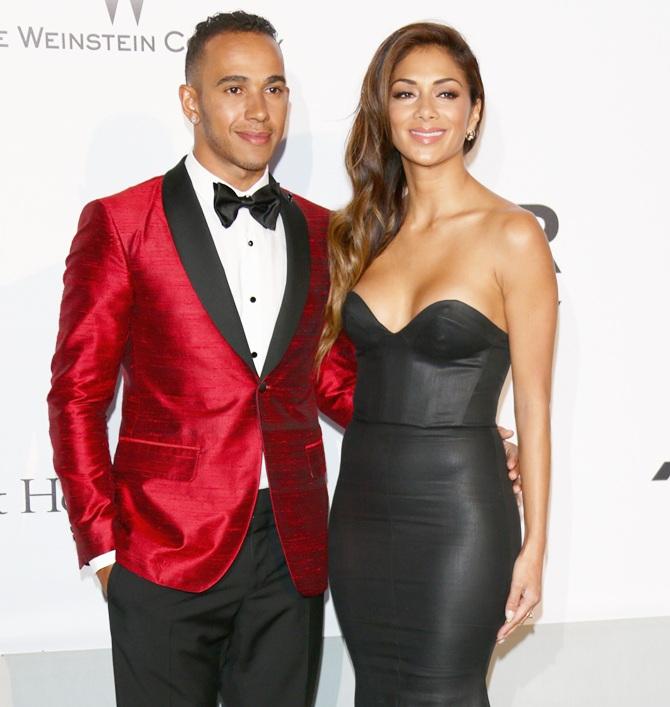 Lewis Hamilton and Nicole Scherzinger. Photograph: Vittorio Zunino Celotto/Getty Images
Singer Nicole Scherzinger who is currently dating Mercedes' Lewis Hamilton, is all geared for the Formula One championship.
8 Things you need to know about Abu Dhabi GP
Abu Dhabi GP: Pressure? No pressure, says Hamilton
The 36-year-old X Factor judge will be in Abu Dhabi as the Mercedes driver aims to hold off his teammate Nico Rosberg, the Daily Star reported.
Hamilton will try to clinch his second Formula One championship title.
TV presenter Pinkham reveals Hamilton rubs her baby bump to win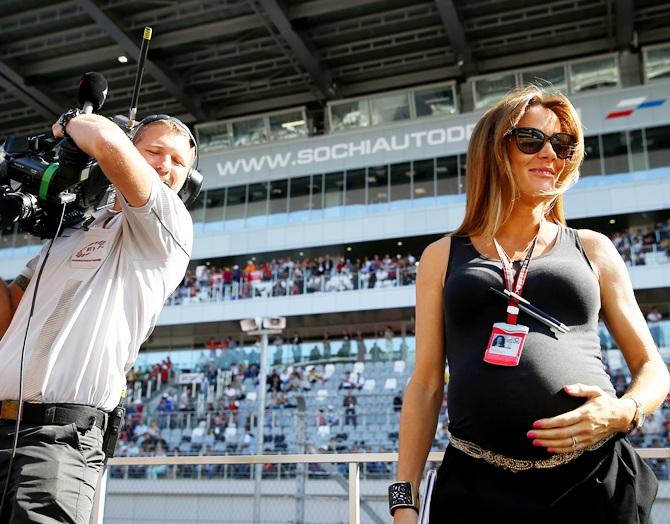 TV presenter Natalie Pinkham works at the drivres' parade. Photograph: Clive Mason/Getty Images
British television presenter and Formula One pit lane reporter Natalie Pinkham has revealed that Mercedes racer Lewis Hamilton rubs her baby bump before every race and calls it his 'Lucky Buddha'.
Hamilton rubs Pinkham's bump for luck before every race, crediting it for his winning streak and the reason why he's ahead of Mercedes teammate Nico Rosberg in the championship.
Pinkham said that she really like Hamilton and thinks he can be a bit misunderstood sometimes. She added that he wears his heart on his sleeve, which she finds endearing, adding that when she told him that she was pregnant he was incredibly supportive and happy for him.
She admitted that all the drivers were happy for her but added that Hamilton has this thing where he rubs her bump before every race, and calls it his 'Lucky Buddha'.
The television presenter continued that when she told the Briton that she was off on maternity leave, he said that she cannot go because he has still got three more races.
Pinkham admitted that Hamilton has been getting really interested in her pregnancy, adding that he is always asking her things like is it beautiful having a baby.