Poorly Perez fights through for Malaysian points finish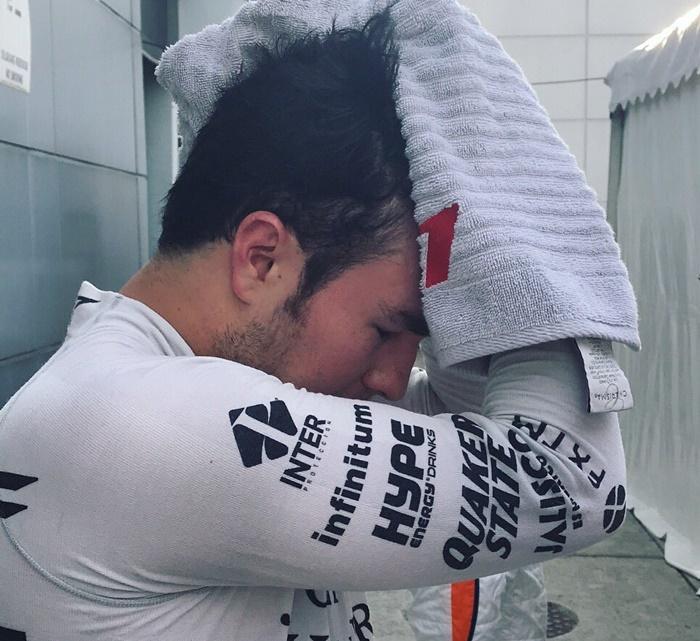 IMAGE: Sergio Perez reacts. Photograph: Twitter
Sergio Perez was glad simply to make it to the end of the Malaysian Grand Prix, with the Mexican, stricken by a virus, describing it as the hardest race of his career.
The 27-year-old Force India driver has been battling the virus all weekend, he revealed on Saturday after qualifying ninth.
The Malaysian race, run in sweltering heat and humidity, is one of the most gruelling on the calendar, and Perez feared he might not last the distance.
But, having gone into the weekend fired up to lift Mexican spirits, as the country recovers from the deadliest earthquake to strike it in three decades, Perez finished an impressive sixth behind only the Red Bull, Ferrari and Mercedes cars.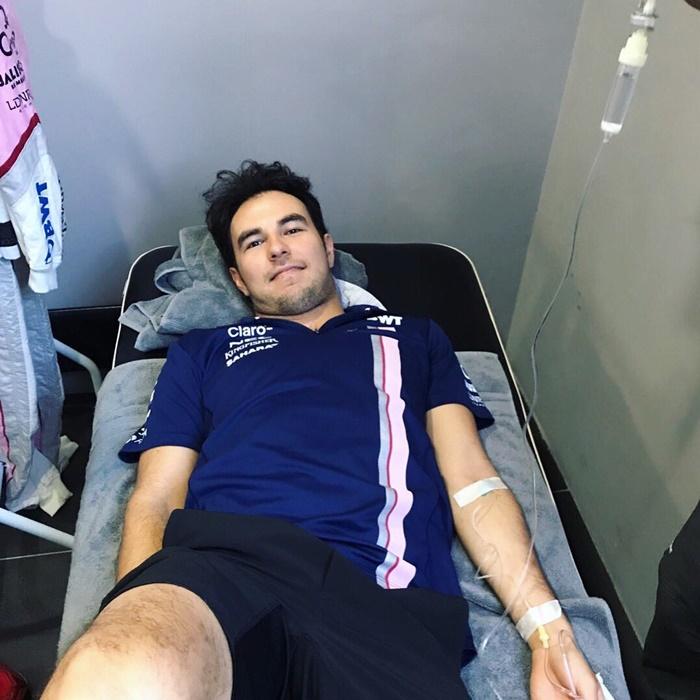 "It was probably the hardest race of my career, on a weekend in which I feared I would need to give up," said Perez.
"It is an amazing result just to make it to the finish.
"I just kept going out of willingness to do it and I have to thank the doctors for helping me out."
The points Perez scored on Sunday strengthen Force India's fourth-place position in the constructors' standings.
The Mexican is now hoping to have fully recovered for next weekend's race at Japan's Suzuka circuit.
"We scored some more important points for the team and I am happy to come home with a good result after such a difficult weekend," he said. "I hope to be back to full fitness in Japan."