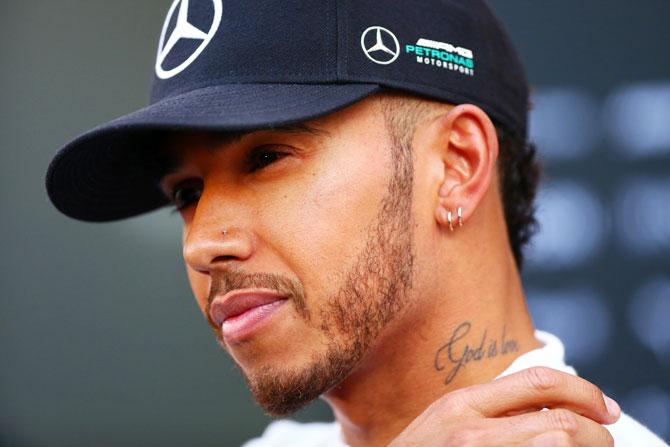 Reigning Formula 1 champion Lewis Hamilton has come under attack for terming India a 'poor country'.
The Briton made the comments in an interview to the BBC in reference to Formula 1 embracing new countries to hold races.
Last week it was announced that Vietnam will host its first ever F1 race in 2020.
In an interview with the BBC, the newly crowned world champion said his personal preference was to see more stops in countries with a genuine racing tradition, rather than expanding to new markets.
"On the racing side, I don't know how important it is to go to new countries as such. If you had the Silverstone Grand Prix and a London Grand Prix, it would be pretty cool."
"I've been to Vietnam before and it is beautiful. I've been to India before to a race which was strange because India was such a poor place yet we had this massive, beautiful grand prix track made in the middle of nowhere. I felt very conflicted when I went to that grand prix," Hamilton said.
"We had a grand prix in Turkey and hardly anyone came. Cool track, cool weekend but poor audience."
India had hosted F1 races at the Buddh International Circuit in Noida from 2011 through 2013.
Hamilton's received a lot of backlash for his comments from his followers in India.
History of India @RealHistoryPic tweeted: "Hello @LewisHamilton Sir. We agree that India is a poor Country. All thanks The British Colonialism which kept us in Socio-Economic deprivation for 2 Century.We got independence in 1947 and at the Moment we're 3rd GDP (PPP) & 6th GDP (Nominal) country in the world."
Tagging Lewis Hamilton, one Cryo @Cryo68268554 tweeted: "Never really liked you even before your ridiculous statement and now I like you even less. And I'm sure I'm not the only one .You seem to have no issues coming to India for your promotions and yet you don't wanna race here. Don't ever come back. We don't wanna see your face."
Contradicting Hamilton on his suggestion to hosting two F1 races in the UK F1 enthusiast Prem Mohanty @philipbkk tweeted: "No Lewis Hamilton, you are wrong. F1 needs to go to new countries to popularize the sport. I think it's better you stick to racing and let the sponsors, marketing and branding teams for Formula 1 handle the race circuits. FYI F1 is hugely popular in India. #F1 @F1."