'Tata Communications will play a critical role as we enable a new vision at Formula 1.'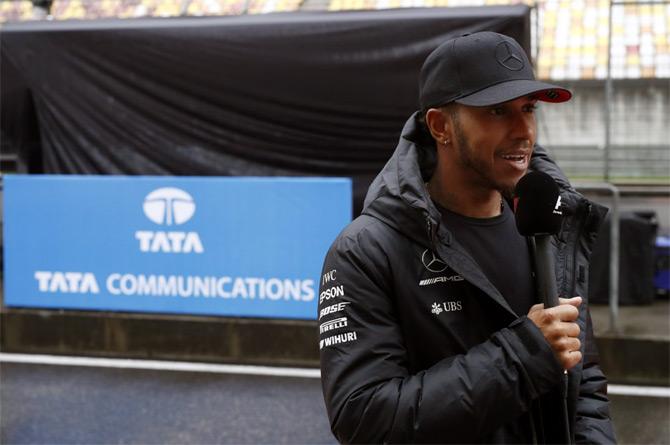 The split second decisions that reigning world champions Mercedes take during a race are a result of real time data provided by Tata Communications, Formula One's connectivity partner since 2012 and now the only Indian presence in the paddock.

The Pune-based provider of telecommunications solutions and services is also proud of its association with Mercedes since 2013.
Under the new owners, F1 has embarked on an intense digital journey in times when more people are live streaming race content than watching it on television.

"Tata Communications will play a critical role as we enable a new vision at Formula 1," sport's CEO Chase Carey had said after taking charge.

While the F1 teams and drivers get all the attention, working tirelessly behind the scenes during every race is Tata's talented team on track and as well personnel back at its UK base.

Come to think of it, the listed company, formerly known as VSNL, is the only major Indian presence in the sport after the unceremonious exit of Vijay Mallya from Force India last month. No Indian driver has made it to the pinnacle of motorsport since 2012 and the Indian Grand Prix in Greater Noida was dropped after three seasons.

"We are very proud of what we are able to achieve with Formula 1. The sport is a capability showcase for us, the place where our world-class technology meets top-notch engineering. The association also means that we are constantly contributing to innovation in the sport," Tata Communications Formula One boss Mehul Kapadia said on Monday.

While the company is powering F1's digital revolution, it provides Mercedes uninterrupted on track data which the German giants can share with their men back at the factory in Brackley, England. The close strategy calls that the team is able to make will be a lot tougher if it was not for the seamless data provided by Tata Communications.

The owners of one of the largest submarine cable networks in the world also work with 20 plus broadcasters, enable radio communications besides generating reams of data.

"Formula 1 has come a long way and has fully embraced technology. When we started, it operated on speeds lower than of a broadband. Now you can expect constant innovation, not only to keep itself connected on cutting edge technology but also to enhance the fan experience," added Kapadia.