News of all that's transpired on and off the football field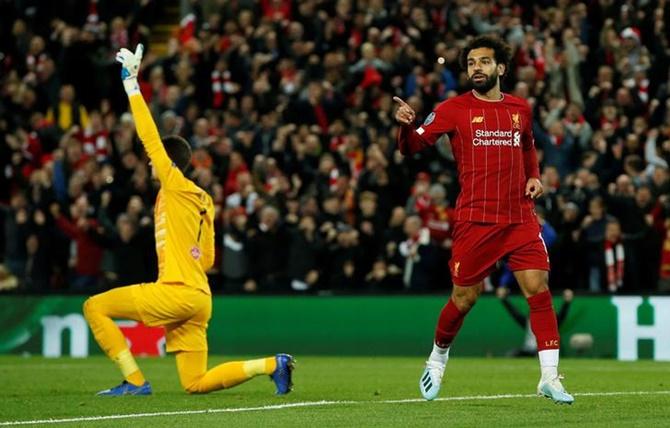 Union of European Football Associations (UEFA) has fined Liverpool and Manchester City for incidents involving crowd disturbance during the recent Champions League matches.
These fines have been imposed by the UEFA's Control, Ethics and Disciplinary Body.
Last year's Champions League winner Liverpool have been fined 10,000 euros after their fans invaded the pitch during their 4-3 win against Salzburg at Anfield Stadium on October 2.
A group of youngsters climbed over the hoardings and ran towards defender Andy Robertson to collect his shirt, while another spectator entered the pitch midway through the second half.
Salzburg were fined 3,250 euros over the throwing of objects.
City have been fined 15,750 euros as their fans threw objects during the side's match against Dinamo Zagreb.
Dinamo have also been ordered to pay 20,000 euros for the same offence and acts of damages in the away end at the Etihad Stadium.
Scottish club Celtic were fined 12,000 euros after their fans set off fireworks during the Europa League match against Cluj.
Further , Ajax Amsterdam have been banned by UEFA from selling tickets to their fans for next month's Champions League game at Chelsea following crowd trouble in their match at Valencia,
UEFA fined Ajax 50,000 euros ($55,615) due to the behaviour of their fans during a 3-0 win at Valencia earlier this month and an additional 18,000 euros for "improper conduct of the team".
"The Control, Ethics and Disciplinary Body has decided ... to ban AFC Ajax from selling tickets to its away supporters for its next (1) UEFA competition match," UEFA said in a statement on Thursday.
The Dutch champions, who were given 30 days to contact Valencia and settle damages caused by their supporters at the Mestalla Stadium, said in a statement that they would ask UEFA for more information.
Group H leaders Ajax travel to StamfordBridge on November 5.
UEFA have also banned Eintracht Frankfurt from selling tickets to their fans for their Europa League trips to Standard Liege on November 7 and Arsenal on November 28.
Frankfurt were charged with various offences related to crowd trouble as well as a late kickoff in their 1-0 win at Vitoria Guimaraes earlier this month.
Bulgaria coach Balakov resigns following racism fallout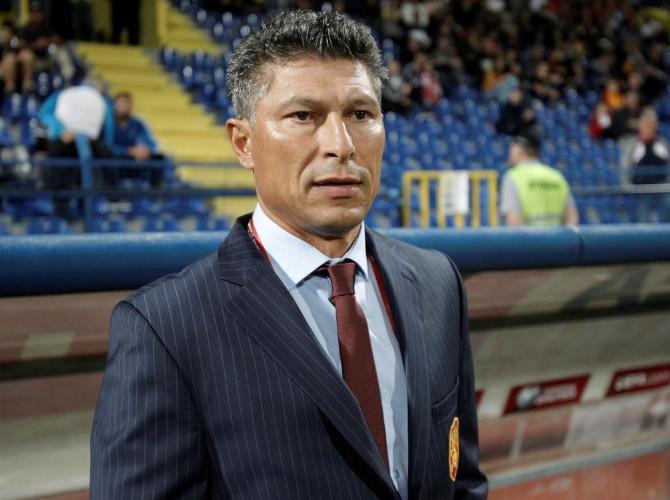 Bulgaria coach Krasimir Balakov stepped down from his role on Friday, four days after home fans subjected England's black players with racist abuse during a Euro 2020 qualifier in Sofia.
The 53-year-old was in charge of the team in the 6-0 defeat by England on Monday when some of the supporters taunted the visitors with Nazi salutes and monkey chants, prompting match officials to halt the game twice.
The Bulgarian Football Union (BFU), however, said in a statement Balakov had resigned due to the team's recent run of unsatisfactory performances and that the executive committee had accepted it.
"My decision to step down has nothing to do with Prime Minister (Boyko) Borissov asking for my resignation the day after the game against England. My patience is over," Balakov was quoted as saying by Sky Sports.
"We did what we had to do regarding the security during the game against England. Bulgaria is not a racist country."
Balakov had said after the game he had not heard any racist abuse from the stands but apologised to the England team for the fans' behaviour in an email to reporters late on Tuesday.
BFU president Borislav Mihaylov has also resigned and police in the country have made 12 arrests so far.
Lampard criticises France's handling of injured Kante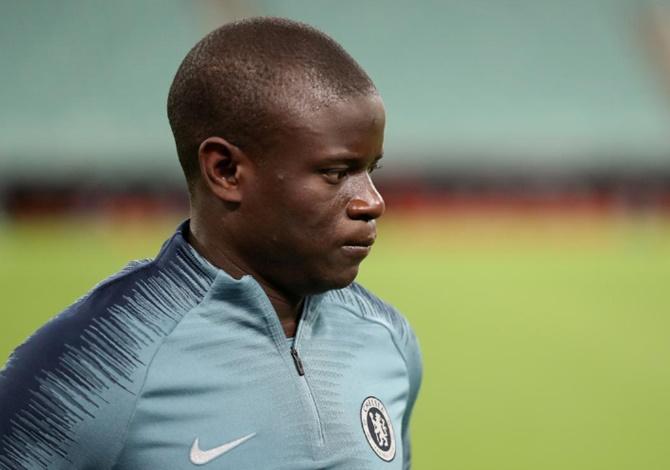 Chelsea manager Frank Lampard has criticised France's handling of an injury that has ruled N'Golo Kante out of the Londoners' Premier League clash at home to Newcastle United on Saturday.
Lampard told reporters on Friday that midfielder Kante, who has had a stop-start season, was unavailable after returning from international duty.
"N'Golo's not fit for Saturday. He had a small groin issue in the warm-up to the first international game with France and we didn't get him back until after the second game," he told reporters.
"After the first game when he pulled out, he then had a fitness test the day before the second game, clear that he couldn't play and he then sat on the bench on the evening of the game.
"It's not such a laughing matter...I think that probably could have been handled better," said Lampard. "It was quite clear he wasn't fit to play, so from our point of view we'd have wanted him back to work on him."
Denmark's Andreas Christensen is another Chelsea casualty of the international break and Lampard said the centre back would be out for "probably the next two weeks" due to a hamstring injury.
Silva wants Everton players to embrace the pressure
Everton boss Marco Silva has described Saturday's Premier League clash against West Ham United as a must-win game in their quest to climb out of the relegation zone and said the pressure can extract the best out of his players.
The Merseyside club are 18th in the league with seven points from eight games and another loss will turn up the heat on Silva, but the Portuguese manager said the home game against eighth-placed West Ham could be a turning point.
"We believe it will be. When I used those words it was first because for us as a club all matches must be must-win matches. That is the mentality we are trying to create," Silva told a news conference on Friday.
"And I use that because it has to be a turning point for us, because we have all the conditions to do that, full confidence in our players to be able to play in our stadium... it's a good start to the match, thinking of it like a must-win."
Despite significant investment in players in recent seasons, Everton have struggled to compete for a top-six spot to secure European football.
They have lost five league games this season, including the last four.
Silva, who was appointed manager in May 2018 with the task of delivering Everton's first trophy since the FA Cup in 1995, said his players must learn to embrace the pressure.
Italy must act against racism in stadiums, says Federation chief
Italian football and government authorities must act against racism in stadiums even if only one spectator is involved, Italian Football Federation (FIGC) head Gabriele Gravina said on Thursday, adding that a VAR-style system would be used to root out offenders.
Several clubs have escaped sanctions over alleged racist incidents after Serie A's disciplinary tribunal ruled that the chanting was not widely perceptible in the stadium, even though television viewers heard it.
The most recent case was at Cagliari where Inter Milan's Belgian forward Romelu Lukaku was subjected to monkey noises but no action was taken against the Sardinian club.
"It astonishes me that some chanting can be heard clearly and some cannot, so we need to work out why that is, but it's not normal" Gravina told reporters.
"I'm not interested in how loud or how much chanting there is but in the principle behind it," he added.
"I'm not interested if it can be clearly heard or not. If it is just one, two or 10 people doing it, we need to intervene."
Gravina did not give exact details about how the surveillance would work but suggested it could be used in real time like the VAR system which allows referees to watch replays of key incidents on a pitchside monitor.
"Clubs today are capable of identifying those responsible by using technology. We are experimenting the system and will talk about that soon," he said.
"We have collaborated with the Ministry of the Interior and set some very strict laws with equally severe sanctions," he added.
"So we will use technology, but we can only do it with the help of the police and of the Ministry of Interior.
Racism has long been a blight on European soccer, with racist incidents during matches reported sporadically and abuse levelled at players on social media.
In the latest high-profile incident, Bulgarian soccer chief Borislav Mihaylov resigned on Tuesday after fans taunted England's black players with Nazi salutes and monkey chants during a Euro 2020 qualifier in Sofia, prompting match officials to halt the game twice.
"What happened in Sofia confirms that racism is a despicable phenomenon spread throughout the continent, not only to Italy, that needs to be condemned with the utmost severity," said Gravina.