News of all that's transpired on and off the football field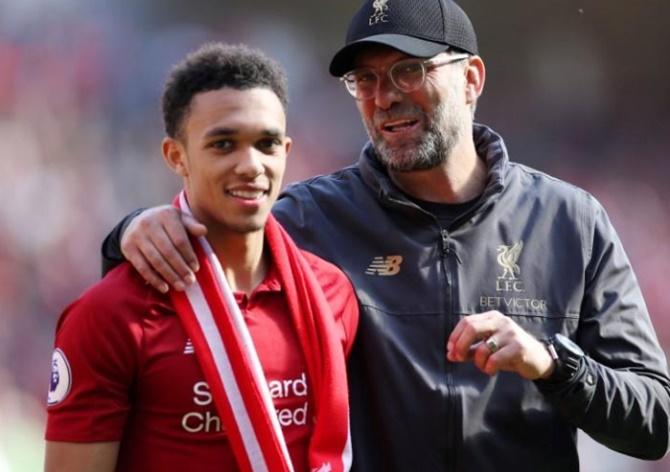 Liverpool's defender Trent Alexander-Arnold has forged his name into the Guinness book of World Records after the most number of assists by a defender in a single season of Premier League.
Racking a total of 12 assists during the 2018/19 season, the 21-year-old found himself in the records book.
Trent Alexander-Arnold made 16 assists in all competitions, out of which 12 came in the Premier League in the 2018-19 season.
"It is an honour. I have always wanted to go forward and help the team to create as many chances as possible. It is obviously down to the lads to put the ball into the back of the net, because football is a team game and without them, the manager and all the support in the background, this record wouldn't be possible," Liverpool's official website quoted Arnold as saying.
"I always used to read the Guinness World Records book as a kid because they are fun to read, to see the different records and what people are up to all around the world. It is an unbelievably proud moment for me and all of my family - and hopefully something that will stand for a few years," he added.
Arnold has claimed the record from Everton's duo of Andy Hinchcliffe (1994/95 season) and Leighton Baines (2010/11 season).
The player has been having an exceptional season with Liverpool as earlier this year he was named in the Champions League squad of the year.
Arnold and his team-mate Andrew Robertson have had an impressive outing for their team, and they both had a combined total of 29 assists in all competitions.
Robertson achieved an impressive 11 in the Premier League, and a further two in the Champions League, leaving Alexander-Arnold with the Guinness World Records title.
La Liga more important than Champions League: Messi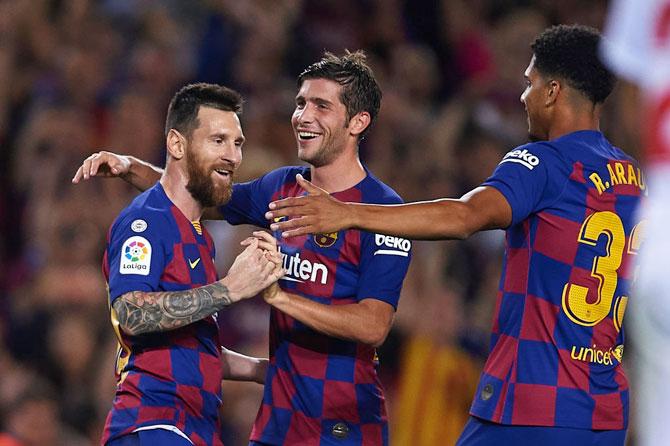 With footballers regularly being asked about the importance of La Liga and Championships League, Argentine striker Lionel Messi has put forward his opinion, saying that La Liga is more important than Champions League as it allows the side to be competitive in European tournaments.
"The Champions League is something special for us and we want to win it every year. Although we know La Liga is the most important one because that will lead you to be competitive in the Champions League and the Spanish Cup," Goal.com quoted Messi as saying.
"It is difficult when you are not doing well in La Liga and trying to do well in the Champions League. It is true we always speak about the Champions League but we do not forget about La Liga and the Spanish Cup because we are Barcelona and we want to win all titles," he added.
Barcelona is looking to win their third straight La Liga title, but the side has gotten off to a slow start this season and they are currently two points behind Real Madrid at the pole position.
In Europe, Barcelona last lifted the Champions League title in 2015. Since then, the side has failed to reach the final of the tournament. In 2018-19 season, Barcelona was defeated by England club Liverpool in the semi-finals.
Barcelona is currently placed at the second position in their Champions League group.
On Wednesday, Messi received his sixth Golden Shoe award and it was his third consecutive award win.
Messi registered 36 goals from 34 games and it ensured the award win for the striker.
He was accompanied by his family at the award ceremony and, in addition, his children were entrusted with delivering the trophy.
Late penalty gives Bahia 1-0 win at Gremio
A late penalty from Arthur Caike gave Bahia a 1-0 win over Gremio in their Serie A match in Porto Alegre on Wednesday.
The visitors stole all three points in the last minute of the match when Caike scored his spot kick after Marco Antonio was felled in the box.
The result lifts Bahia equal on points with the home side, and both teams now have 41 points after 26 games.
Gremio sit one spot above Bahia in sixth place on goal difference.