Germany were held to frustrating goalless draw by defending champions Netherlands in the Hockey World League (HWL) Final in Raipur on Friday.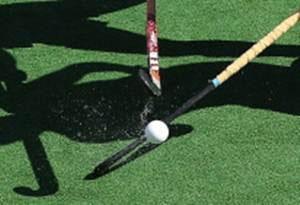 Both goalkeepers were in sparkling form in the game, with Germany's Nico Jacobi making a number of world class saves while Jaap Stockmann was deservedly named Man of the Match.
Reflecting on the performance, Netherlands head coach Max Caldas said, "I am a big fan of the German players and the German style, and always look forward to playing them. It was a tough game but I think we took more control in the second half, although our goalkeeper saved us a little bit in the first half."
Meanwhile, Germany midfielder Tobias Hauke said that it is always good to play against the Netherlands at a tournament like this on the way to the Olympic Games.
The last meeting between the teams saw the Netherlands power to a 6-1 win to claim the European title, but Friday's match was all about the defensive lines.
Earlier in the day, India were beaten 0-3 by Argentina in the opening match of the tournament.