Conte says Chelsea players were tired after busy week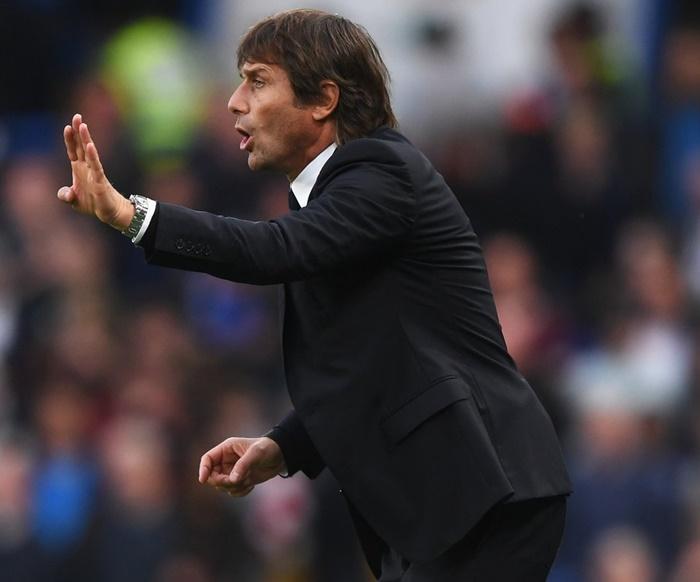 IMAGE: Chelsea's boss Antonio Conte reacts. Photograph: Chelsea FC/Twitter
Antonio Conte said his Chelsea players were fatigued after only 30 minutes of their 1-0 loss to Manchester City on Saturday, three days after they defeated Atletico Madrid away in the Champions League.
"About this issue I have already spoken," Conte said.
"When you have to play a massive game only (three) days later, you must consider the fatigue in the legs of your players."
"It's impossible to press box to box and after 30 minutes you don't have the energy to continue to play this game."
Saturday's result leaves the Premier League champions fourth in the table, six points behind leaders City and second-placed Manchester United and one point behind third-placed Tottenham Hotspur.
Conte had complained earlier this week that his players would not have enough time to recover from Wednesday's Champions League game, saying his side were being "penalised" by the scheduling.
Chelsea's misery was compounded by the loss of top scorer Alvaro Morata to injury 10 minutes before halftime but Conte said his substitution was made out of caution and he hoped the problem would not result in a long lay-off.
"It's a muscular problem," the Italian said.
"I don't think it's a serious problem. He stopped before to prevent it becoming a serious injury. He said: 'Coach, I prefer to stop myself, otherwise I risk to have a bad injury'.
"The doctor in the next days has to check the situation."
Chelsea have now lost twice at Stamford Bridge this season and Conte said they had faced a tough fixtures schedule.
"You have to consider in seven games we played Arsenal, Manchester City, Tottenham and also Everton. Our start wasn't so easy. We have the points we deserve."