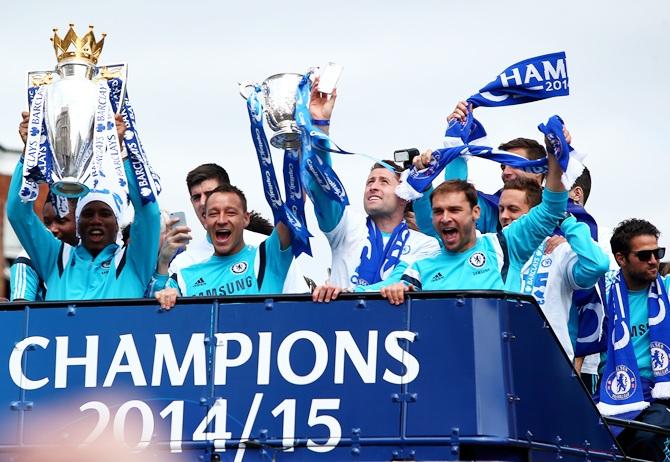 Didier Drogba and John Terry hold up the Premier League trophy. Photograph: Charlie Crowhurst/Getty Images
Thousands of Chelsea fans turning out in west London to celebrate winning the Premier League title on Monday were told to prepare for more success next season by manager Jose Mourinho.
PHOTOS: WAGS, kids join Chelsea players in celebrating EPL title win
Addressing the supporters, Mourinho said: "Thank you for everything, for all your support. Book another place for the parade next season. I hope we can give you that."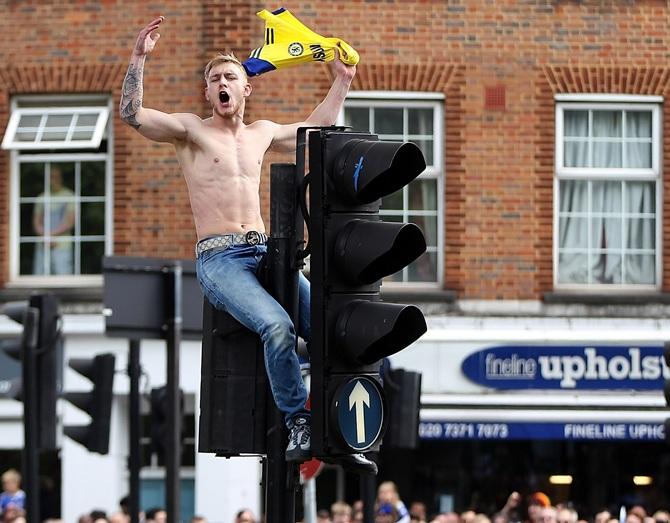 A Chelsea fan climbs on a set of traffic lights. Photograph: Ben Hoskins/Getty Images
Chelsea last won the title in 2010 under Carlo Ancelotti. In Mourinho's previous period in charge they were champions for two years running, in 2005 and 2006.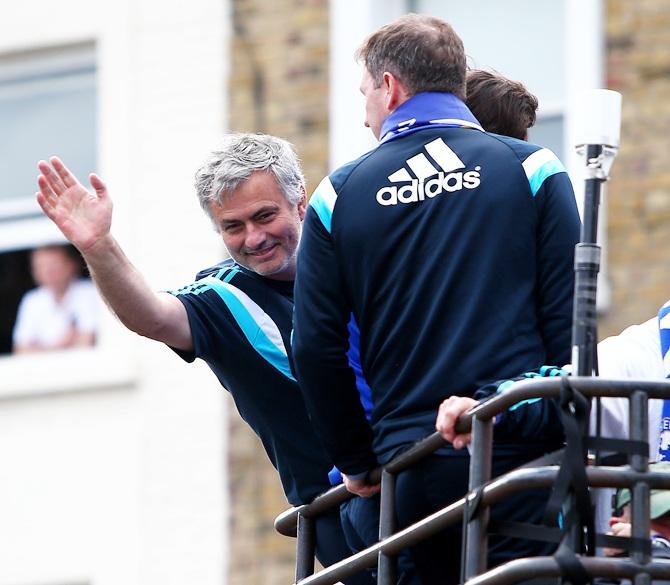 Chelsea manager Jose Mourinho waves to the Chelsea fans. Photograph: Charlie Crowhurst/Getty Images
But he warned it would be harder to retain the title this time, telling Chelsea TV: "We have to be better if we want to be successful again. The other opponents are not going to accept this without a fight.
"Next year will be more difficult, but because it's difficult is one of the reasons why I came back to England. I will enjoy it again."
Owner Roman Abramovich took part in the parade.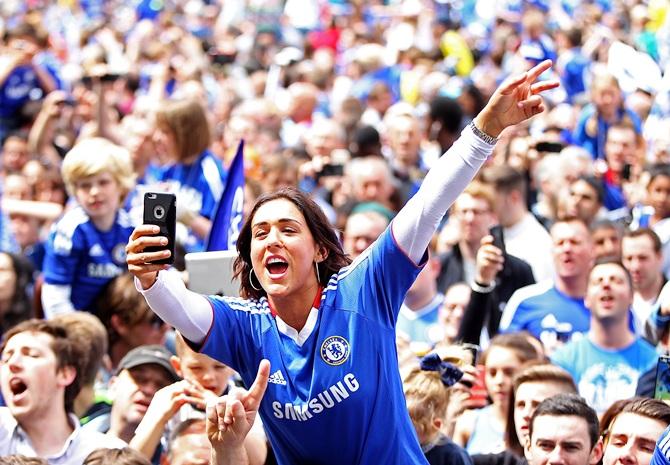 Chelsea fans enjoy the atmosphere. Photograph: Ben Hoskins/Getty Images
Among the players and staff enjoying the occasion on three special buses were goalkeeper Petr Cech and striker Didier Drogba, who have been part of all four title successes.