Dipika Pallikal became the first Indian to enter the semifinals of a Gold Series event when she recorded a straight sets win over Amanda Sobhy in the Australian Squash Open in Canberra.
Dipika recorded a convincing 11-5, 11-7, 12-10 win over her American rival, who had earlier caused a major upset by beating World number No. 3 Jenny Duncalf.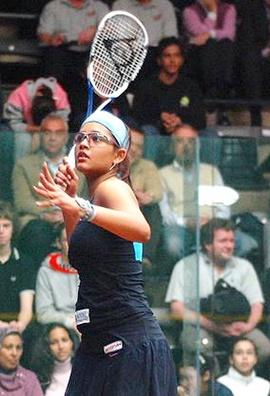 "Yesterday, I started slow but today I paid special attention to warming up well before the match. I started well and in the first two sets I was 6-0 and 6-1 up against Amanda," Dipika said.
"I knew that she played very well in the front area, so I stuck to my game plan and pinned her to the back corners."
She will now meet World No. 4 Laura Massaro from England.
"It is going to be a good match tomorrow. Last time I played against Laura it was a very close match and I lost 3 sets to 2, but it is a new day tomorrow. She is the World Number 4 and a very experienced player, so it will be a tough match and I am looking forward to it," she said.
"Three years ago, I entered Australian Open as a qualifier and made it to the main draws and last year I lost in the first round. So coming here this year as the 11th seed and entering the semi-finals feels very special."