'Baby Fed' steals hearts with the same ease that he wins matches.

IMAGE: Grigor Dimitrov has been dating Nicole Scherzinger for three years. Photograph: Michael Dodge/Getty Images and David Becker/Getty Images for SiriusXM
Grigor Dimitrov -- once dubbed 'Baby Federer' for his easy-on-the-eye style on court -- is finally making his tennis, rather than his off court encounters, speak.
On Sunday, January 21, the World No 3 kept his cool at the Rod Laver Arena to knock out home favourite Nick Kyrgios in a fourth-round thriller at the Australian Open.
The Bulgarian went into the quarter-final with unseeded Brit Kyle Edmund brimming with belief that a first Grand Slam title was within reach.
Alas! That was not to be. Grigor will have to wait a tad longer to realise his Grand Slam dream.
Meanwhile, a quick look at his exploits off court which have earned him quite the reputation...
Serena Williams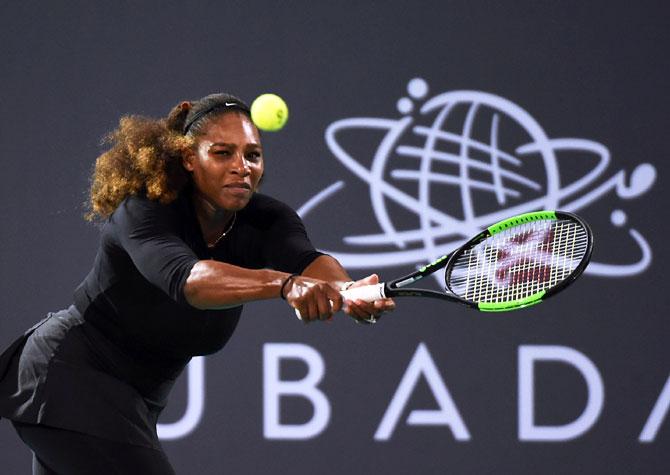 IMAGE: Serena is now happily married and has such a cute daughter. Photograph: Tom Dulat/Getty Images
Grigor and Serena had something going in early 2012.
He even introduced her to her coach Patrick Mouratoglou.
After he parted ways with Mouratoglou, Grigor dumped Serena, which is probably why she called him a 'man with a black heart'. Gulp!
Maria Sharapova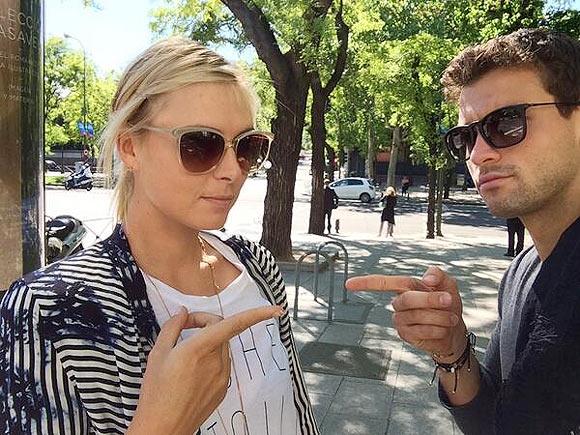 IMAGE: Maria and Grigor in happier times. Photograph: Kind courtesy Grigor Dimitrov/Twitter
Serena and Sharapova's rivalry is well-known. It must have really upset Serena when Grigor moved on from her to date Maria in late 2012.
G&M were together for almost three years' before splitting in 2015.
'Our paths split,' Grigor told the Bulgarian media later, 'we experienced wonderful moments together. I wish her much happiness and success in life and tennis.'
'Now I'm concentrated entirely on the game and I'm sure the results will be seen. This is the summer of a new beginning for me,' he added.
Now that sounds like Maria had done the dumping.
Nicole Scherzinger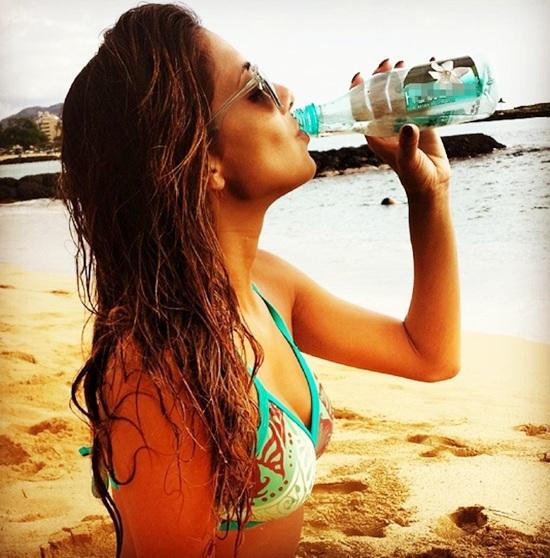 IMAGE: Nicole Scherzinger. Photograph: Kind courtesy Nicole Scherzinger/Instagram
Grigor bounced back from his break with Maria to court the former Pussycat Doll and X Factor judge in late 2015.
At 26, he is 13 years younger than Nicole.
Grigor, who hardly speaks about his relationship with Nicole, praised her lavishly after he won the biggest title of his career -- the ATP Finals -- in London last November.
'I want to thank one person here, my girlfriend Nicole,' he told spectators after his triumph. 'She's somewhere hiding. She deserves quite a bit of credit this week, she's been amazing.'
By the way, before Grigor came along, the man in Nicole's life was the temperamental Formula One driver Lewis Hamilton.