'I am not happy with the decision (of the judges)'
'I don't know why these things happen to me'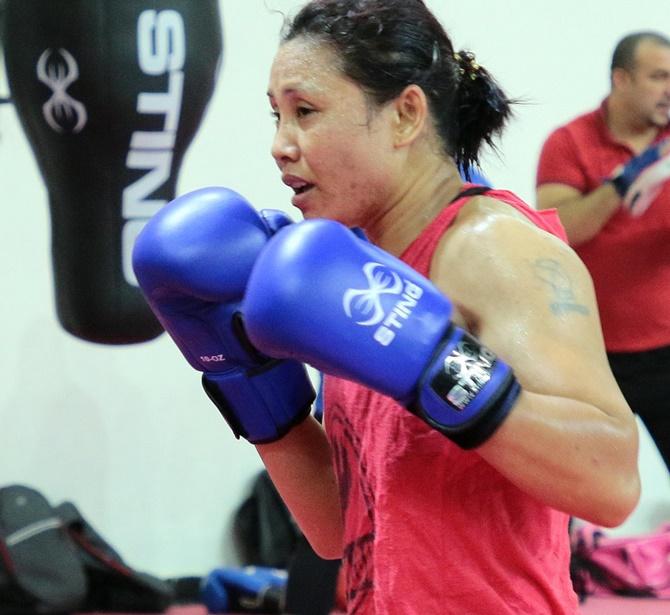 A dejected Sarita Devi, on Sunday, bowed out of the World Boxing Championships after losing to Ireland's Kellie Harrington in a controversial 60kg pre-quarterfinal bout, a result which the veteran Indian was not happy with but didn't protest fearing another ban.
The Manipuri was handed a one year ban by the world body AIBA for refusing to accept her bronze medal in protest during the victory ceremony at the 2014 Asian Games.
"I am not happy with the decision (of the judges). The decision has gone ulta (opposite), I thought I had the upperhand in all the three rounds," said Sarita after losing to 2016 World Championship silver medallist Harrington in a split 3-2 verdict.
"But what do I do, I was banned for one year after the 2014 Asian Games controversy. So, I cannot say anything now. "
"I don't know why these things happen to me," added the 36-year-old Sarita.
Sarita got a standing count against her in the third round.
Asked about that, she said, "It was not a standing count. My opponent was a southpaw and her legs got entangled in between mine and I slipped and fell."