'I hope players now feel that (coming back to play after having children) is an option'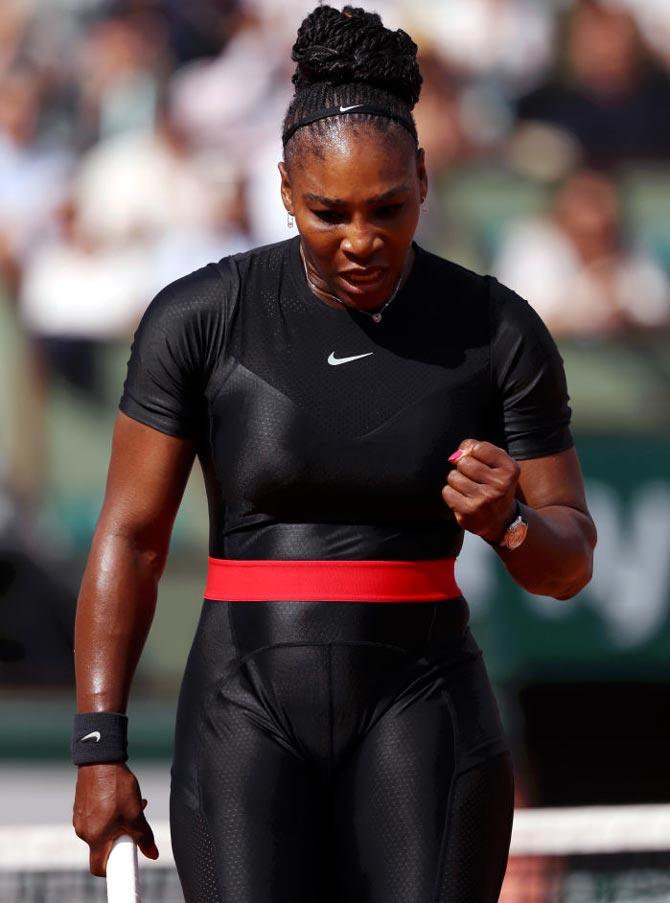 With only one mother having won Grand Slam titles over the last 38 years, Lindsay Davenport hailed Serena Williams for delivering a 'powerful message' that shows it is possible to 'pursue personal goals even when you're a mum'.
As the winner of 23 majors, Williams is already considered one of the all-times greats and has very little left to prove in the sport.
However, her desire to come back to the Grand Slam arena nine months after giving birth to daughter Alexis Olympia is grabbing as many, if not more, headlines than those that followed her major triumphs.
As one of the few people in the world to have experienced the same spectrum of emotions that goes with being a tennis-playing mother, Davenport hopes Williams' comeback will encourage more mums to play professional tennis.
"I hope players now feel that (coming back to play after having children) is an option. For a long time it didn't feel like that was an option," Davenport said in an interview at one of Roland Garros's hospitality suites on Friday.
"They feel like they've got to quit by 29 to be able to have a family. Now it's wonderful for them to be able to look at (playing on following a maternity break) as a possibility."
Almost a decade ago, Belgian Kim Clijsters and her toddler daughter Jada melted hearts as mother-and-daughter celebrated her 2009 US Open triumph on court together.
Clijsters went on to win two more majors but she is the only mother to have claimed any of the four slams since 1980.
While Williams did not play any pro-tennis during the first six months of Alexis Olympia's life and Clijsters took a 17-month break following the birth of Jada, Davenport incredibly came back to the tour three months after giving birth to son Jagger Jonathan through an emergency c-section in June 2007.
And she won her comeback tournament.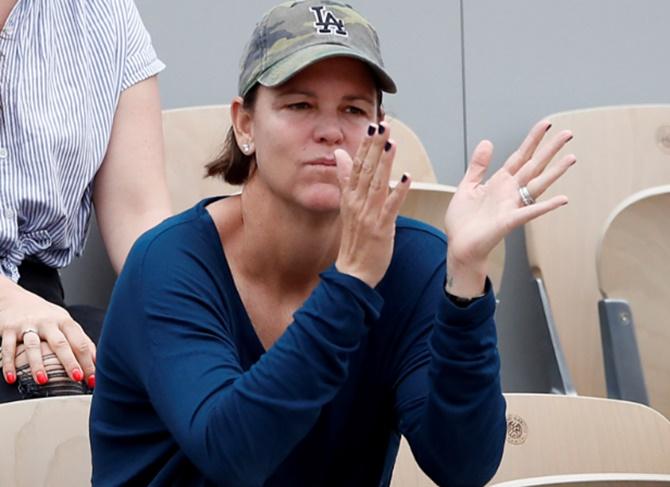 "It was pretty crazy," Davenport, who had not won a title for two years before her triumph in Bali, said with a laugh.
"Looking back now I have no idea how that happened. That's like the one trophy we have up in our family room because there is a picture of me holding him on the court because it seemed so surreal. I can barely remember it."
The memory of the time when she clutched the Bali trophy with her right hand while cradling her baby in her left arm still makes the three-time Grand Slam champion smile.
But with Williams highlighting how she suffered life-threatening complications following her daughter's birth, Davenport realises she herself is among the 'lucky few' who felt 'so exhilarated and happy after giving birth'.
"I healed pretty well after the c-section and I was out hitting tennis balls 2-1/2 weeks later even though you're not supposed to do that," said the 41-year-old Davenport, who is an ambassador for the Oct. 21-28 WTA Finals in Singapore.
"It was honestly the greatest time of my life."
She also quickly figured out that her focus would never again be 100 per cent on tennis.
"Once you have a child, your mind is never clear. It's always worried. I remember playing one match in Bali and I could see the nanny holding him (in a building overlooking the court) and I was like, 'The sun's like right there on top of him,' and I couldn't get that out of my mind," she said.
"Then I told the nanny that she couldn't come because if I saw or heard him, my mind went into overdrive. It's a learning experience because you figure out what works and what doesn't work."
Following her triumphant comeback, Davenport won three more WTA titles but retired a year later as her body was 'breaking down' and it got more challenging travelling with her son as he got more mobile.
With hindsight, Davenport wished she had not waited until she was 31 to have her first child.
"I remember joking with my husband that we should have had kids when I was 22 and then gone back to play," said the mother-of-four who now coaches American hope Madison Keys.
"Some women stay (with their babies) 24 hours and that's amazing. But leaving my son for four hours a day, especially a lot of the times when he was napping... to pursue my own goals, I didn't feel like it made me a worse mum."
"Kim really set the tone by having the success that she had. But I think Serena's message is even more powerful. She is doing a phenomenal job at 36."
"Having accomplished as much as she has and still having these goals, she's showing that you can have these goals while still being a mother. I love the message that she is sending."