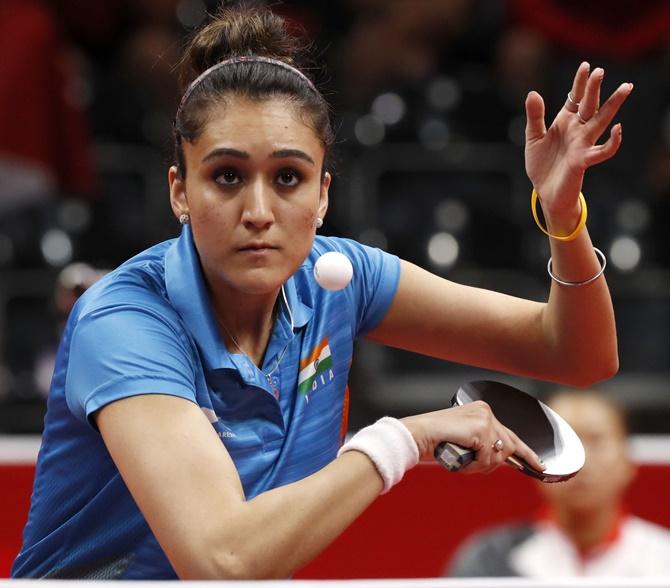 Table Tennis: In the gold medal match against Singapore, India's Manika Batra won 3-2 against Tianwei Feng.
Madhurika Patkar lost second singles match of the women's table tennis final to Mengyu Yu.
Mouma Das and Madhurika Patkar beat Singapore's Yihan Zhou and Mengyu Yu 3-1 in third match of the women's team gold medal tie.
In the fourth match, Manika Batra beat Yiha Zhou 3-0.
India won 3-1 in the final.
It was enough for their first ever Commonwealth Games gold medal ever.
Earlier, the Indian women's table tennis team equalled its best ever performance at the Commonwealth Games by reaching the final.
India blanked 3-0 England to set up a summit clash against favourites Singapore later on Sunday.
It is the second time the women's team had made a CWG final, having made its maiden appearance in the 2010 edition in Delhi.
Manika Batra defeated Kelly Sibley 9-11, 11-7, 11-5, 11-7 in the opening singles while Madhurika Patkar beat Tin-Tin Ho 11-7, 13-11, 10-12, 11-8 to extend the lead.
Patkar returned to action alongside the experienced Mouma Das in the doubles. They outplayed Sibley and Maria Tsaptsinos to seal the issue for India.
"I wasn't even thinking about how I was playing. I was just so pumped and taking the energy and motivation from the bench. We were 1-0 in front and I wanted to go all out to take the team to a 2-0 lead," said Patkar.
"Having the support from the men's team and my own women's team encouraged me to do my very best," she added.
On the final against a formidable Singapore, Das added: ""We would love all your support for tonight's game against Singapore. They are a very good team but we will play our best."
Singapore has been the most dominating side ever since table tennis was inducted into the games' program in 2002.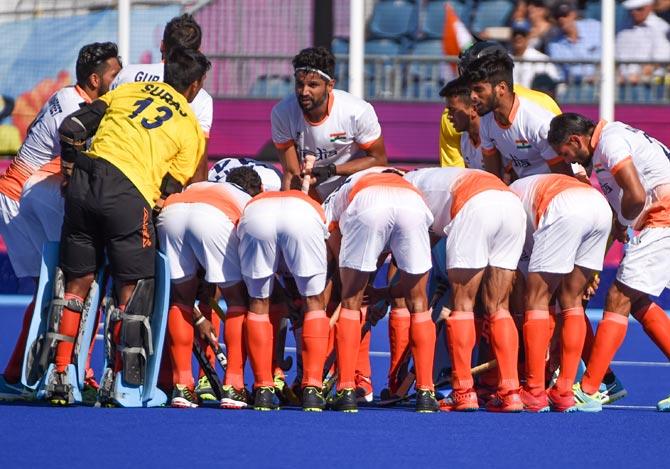 At the end of the second quarter India elads 2-1. Mandeep Singh's goal puts India ahead.
Dilpreet Singh scored to give his side 1-0 lead against Wales.
Within minutes Wales equalised 1-1.
At the end of first quarter it was goalless.
Weightlifting: Seema successfully lifted 80 kg in her first snatch attempt of women's 75 kg weightlifting.
She missed 84 kg in her second attempt but was able to lift it in her final snatch attempt.
Seema successfully lifted 100 kg in her first clean and jerk attempt
India's Seema successfully lifted 105kg in her second Clean and Jerk attempt. But fell out of medal contention and finished sixth.
Indian gymnast Pranati Nayak finishes eighth and last in the women's vault final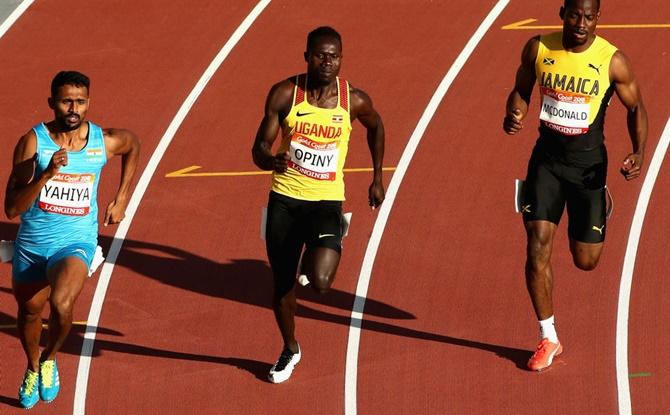 Athletics: India's Muhammed Anas Yahiya qualified for the semi-final of men's 400m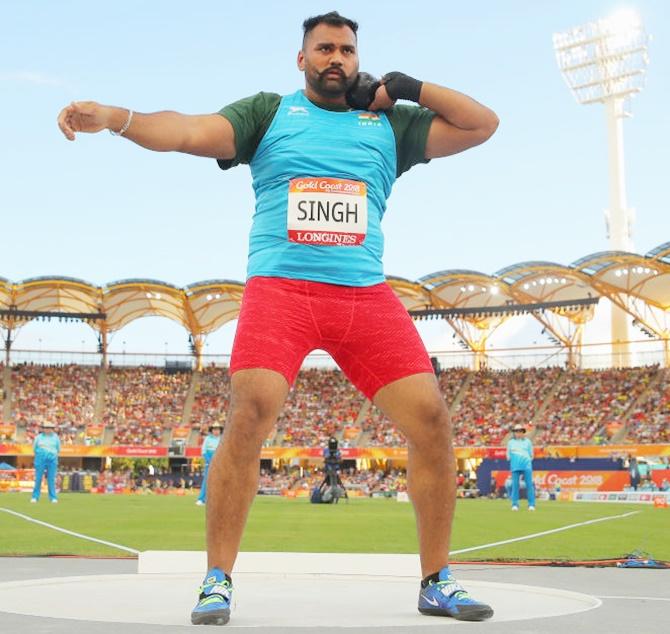 India's Tejinder Singh qualified for the men's shot put finals.
In women's basketball, India lost to New Zealand 55-90 in Preliminary Round Pool B match.
Boxer Lovlina Borgohain lost 2-3 to Sandy Ryan of England in women's 69kg quarterfinal.