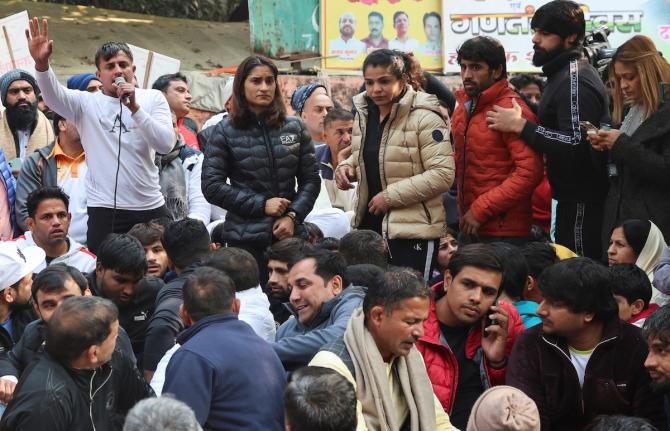 The following is the timeline of the chain of events that led to the suspension of the Wrestling Federation of India by UWW, the sport's global governing body.
January 18: Wrestlers begin protest at Jantar Mantar, accuse WFI chief Brij Bhushan Singh Sharan of sexual exploitation and intimidation, demand his resignation and dissolution of the federation.
*Brij Bhushan refutes all charges.
January 19: Commonwealth Games champion wrestler and BJP member Babita Phogat meets wrestlers, says she will speak to the government.
*Protesting wrestlers meet Sports Minister Anurag Thakur at his residence. No solution is found.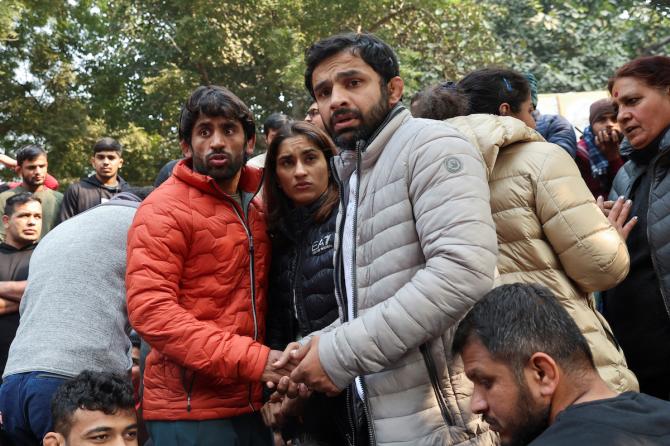 January 20: Continuing their protest, wrestlers write a complaint letter to the Indian Olympic Association (IOA) president PT Usha, demand the formation of an inquiry committee to probe the allegations and appointment of a new committee to run WFI in consultation with the wrestlers.
*IOA forms a seven-member committee, including M C Mary Kom and Yogeshwar Dutt, to probe the allegations of sexual harassment against Brij Bhushan.
January 21: Wrestlers call off protest late in the night after meeting Thakur.
*Sports minister says an Oversight Committee will be formed to probe the allegations and Brij Bhushan will step aside till the probe is completed.
*WFI submits response to ministry, denies allegations of sexual harassment of women wrestlers by its president and coaches.
January 21: Sports Ministry asks WFI to suspend all ongoing activities with immediate effect, including a ranking tournament in Gonda, UP and schedule emergency AGM meeting of WFI.
*Assistant secretary of WFI Vinod Tomar handed suspension.
January 23: Formation of five-member Oversight Committee, led by boxing great MC Mary Kom, to look into the allegations.
*OC given four weeks to complete probe.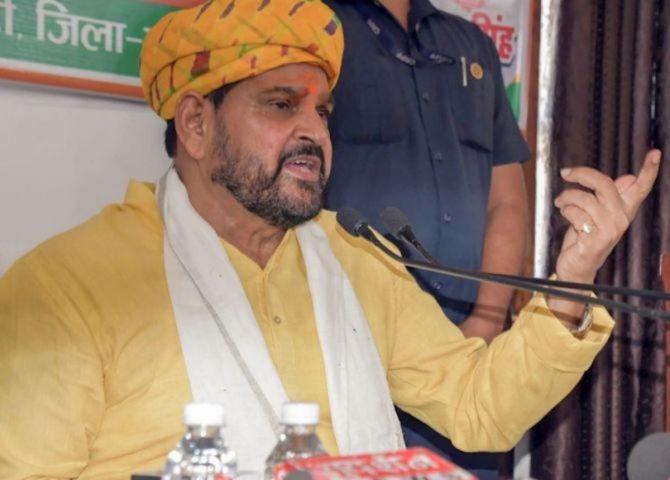 January 24: Protesting wrestlers express disappointment that they were not consulted by the government on the choice of the committee members.
January 31: Babita Phogat joins Oversight Committee.
February 23: Oversight Committee's tenure extended by two weeks.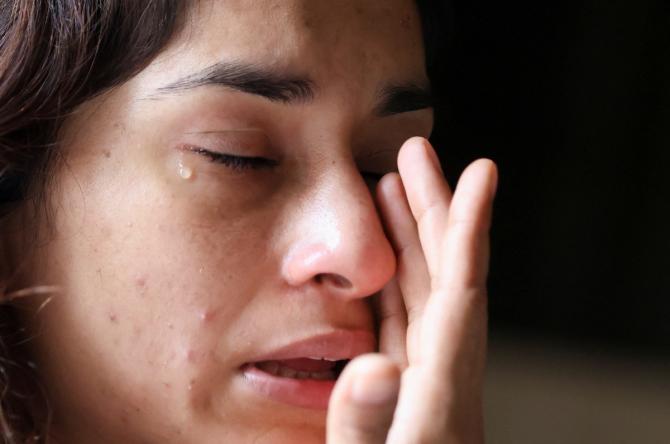 April 16: WFI announces election on May 7 after the Oversight Committee's report is submitted to the Sports Ministry. Report not made public.
*Singh, who completed three four-year terms in office and is ineligible to contest for the top post under the Sports Code, says he will not contest for president's post.
April 23: Wrestlers return to Jantar Mantar, say seven female wrestlers, including a minor, have filed a sexual harassment complaint against Brij Bhushan at the Connaught Place police station. Claim police has not yet registered an FIR.
*Wrestlers ask Sports Ministry to make Oversight Committee's findings public.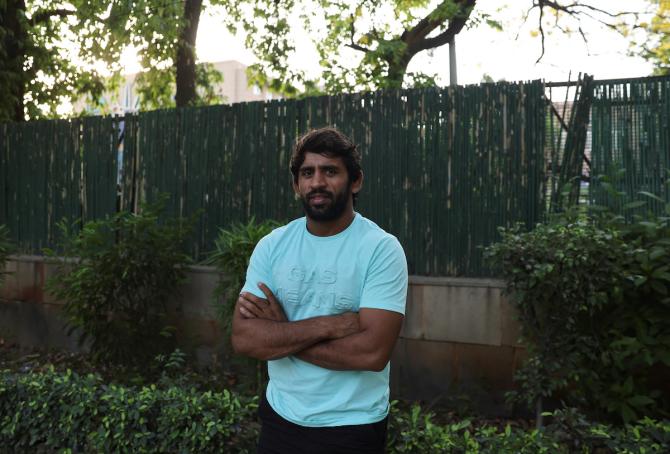 April 24: Sports Ministry stalls scheduled the May 7 elections of WFI. Asks IOA to constitute an ad-hoc committee to conduct the polls within 45 days of its formation and also manage the sports body.
*Absence of a duly constituted Internal Complaints Committee under the Prevention of Sexual Harassment Act is one of the 'major findings' in the probe report of the Oversight Committee (OC), says Sports Ministry.
*Protesting wrestlers threaten to approach the top court of the country if an FIR is not lodged against Brij Bhushan.
April 25: Wrestlers' protest take political colour, farmer leaders also support athletes.
*Wrestlers move Supreme Court seeking registration of FIR against Brij Bhushan.
*SC issues notice to Delhi police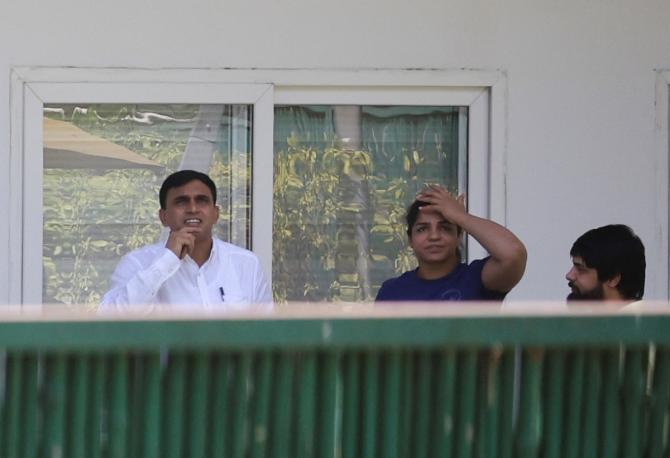 April 27: Formation of three-member panel by IOA.
*PT Usha says protesting wrestlers should have shown some discipline and, instead of taking to the streets, should have approached the IOA with their grievances.
April 28: Delhi Police registers two FIRs in connection with sexual harassment allegations levelled by women wrestlers against Brij Bhushan.
*Wrestlers say they will continue their protest against WFI chief until he is sent behind bars.
May 3: Scuffle breaks out between the wrestlers and the Delhi Police, leading to head injuries to a couple of protesters.
*Protesters accuse "drunk officials of manhandling" them and "misbehaving" with the female wrestlers. The altercation led to detention while some wrestlers also sustained injuries.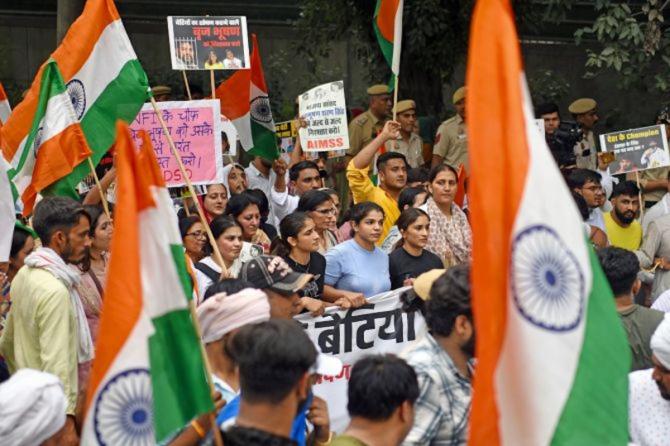 May 4: Supreme Court closes the proceedings on a plea by three women wrestlers, who have levelled sexual harassment allegations Brij Bhushan, after noting that FIRs have been registered and the seven complainants have been provided adequate security.
May 5: Delhi police record statements of wrestlers, who have filed complaints of sexual harassment against Brij Bhushan.
May 10: Wrestlers challenge Brij Bhushan to take NARCO test.
May 11: Police records Brij Bhushan's statement.
May 28: Wrestlers Vinesh Phogat, Sakshi Malik and Bajrang Punia, along with other protesters, booked for rioting and obstructing public servant in discharge of duty, while they attempt to march towards the new Parliament, which is being inaugurated by PM Narendra Modi.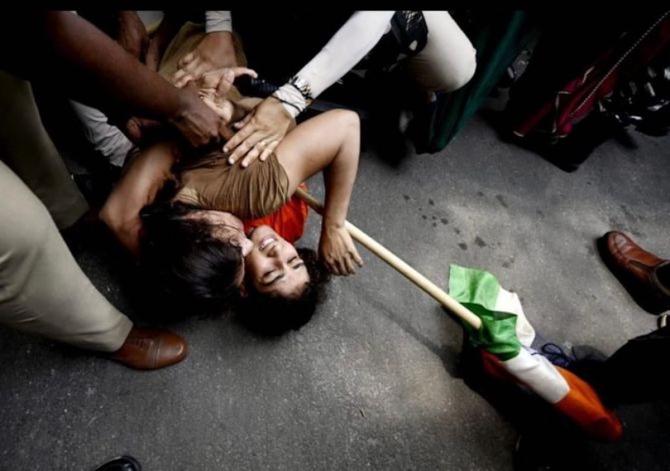 May 30: The International Olympic Committee (IOC) and the United World Wrestling (UWW) condemn the police's handling and detention of the Indian wrestlers, calling it "very disturbing."
*Wrestlers arrive in Haridwar to immerse medals.
June 3: Home Minister Amit Shah meets wrestlers.
June 8: Father of the minor wrestler tells PTI that they deliberately filed a false police complaint of sexual harassment against WFI chief because they wanted to get back at him.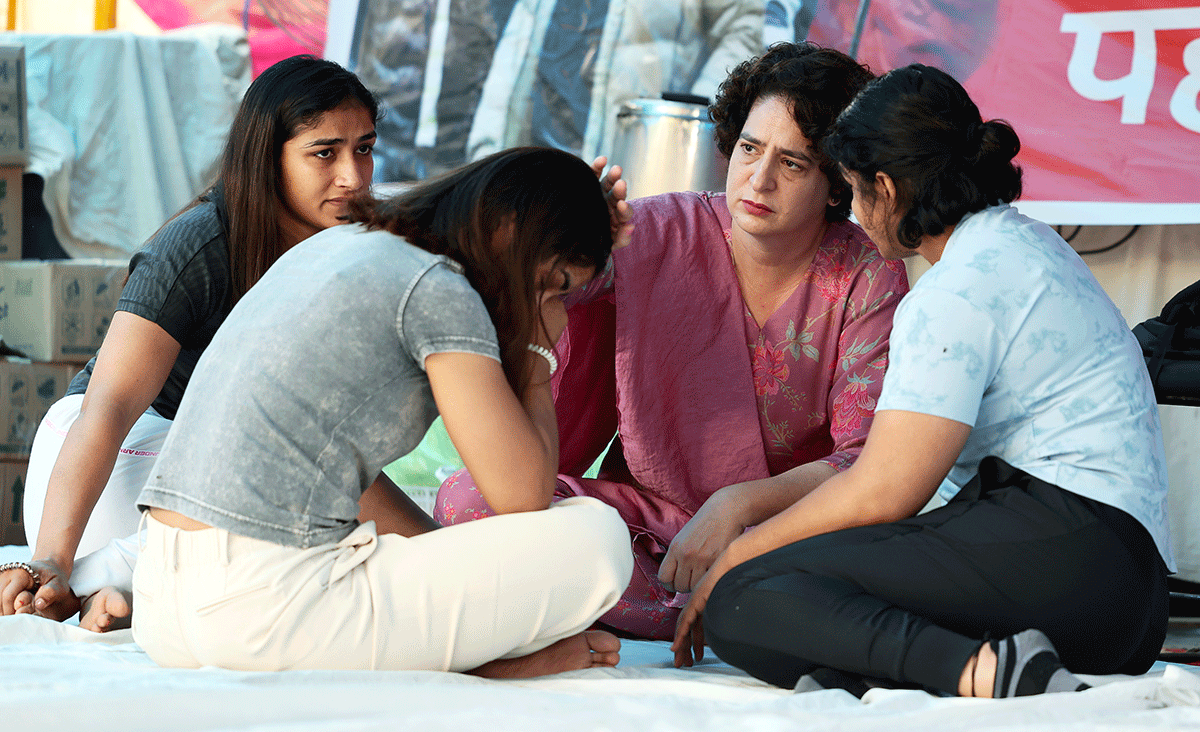 June 7: Protest halted after Thakur assures them that the police investigation against Brij Bhushan would be concluded by then and the pending WFI elections would be conducted by June 30.
June 8: IOA includes noted coaches Gyan Singh and Ashok Garg in the ad-hoc committee that is running the WFI.
June 12: IOA appoints former Jammu and Kashmir High Court Chief Justice Mahesh Mittal Kumar as the returning officer.
June 13: WFI election scheduled for July 6, says returning officer.
June 15: Delhi Police files charge sheet before court.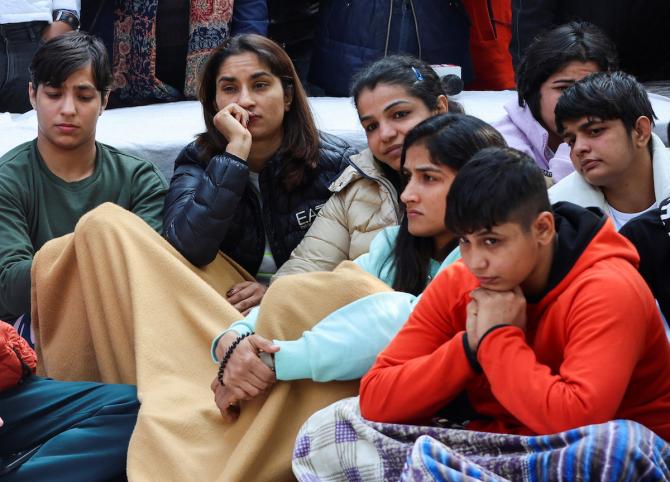 June 19: IOA ad-hoc panel calls five disaffiliated state wrestling units for hearing on June 21.
June 21: The IOA ad-hoc panel reschedules WFI elections to July 11 after five disaffiliated state bodies, seeking voting rights for the polls, present their cases in a hearing.
June 22: The IOA ad-hoc panel reduces upcoming Asian Games and World Championship selection to a one-bout competition for six protesting wrestlers.
June 23: Several coaches, parents of wrestlers demand withdrawal of exemption given to six wrestlers.
June 25: The Gauhati High Court stays WFI elections, scheduled for July 11, on a petition filed by the Assam Wrestling Association.
July 12: The IOA ad-hoc committee decides to hold much-awaited wrestling trials for the Asian Games on July 22 and 23.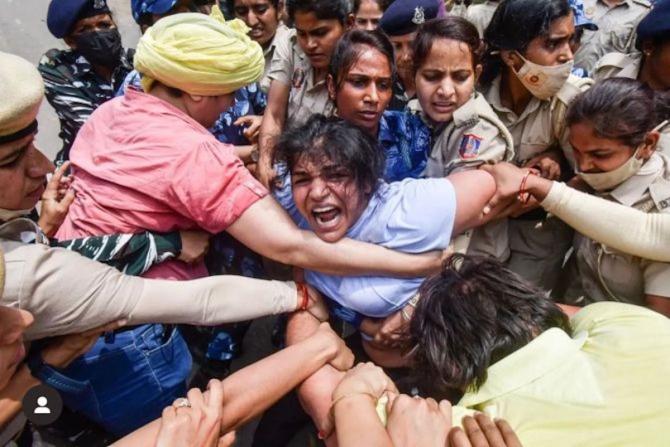 July 18: Delhi court grants interim bail to Brij Bhushan Singh.
*Olympic medallist Bajrang Punia and World Championship medallist Vinesh Phogat get direct entries into the Asian Games.
July 19: Young wrestlers hit Hisar streets to protest against "unfair trial exemption" for Bajrang and Vinesh.
*WFI election scheduled for August 7.
July 20: Many junior wrestlers, their parents and coaches reach IOA headquarters , demand withdrawal of exemption granted to Vinesh Phogat and Bajrang Punia from the Asian Games trials.
*WFI election rescheduled for August 12.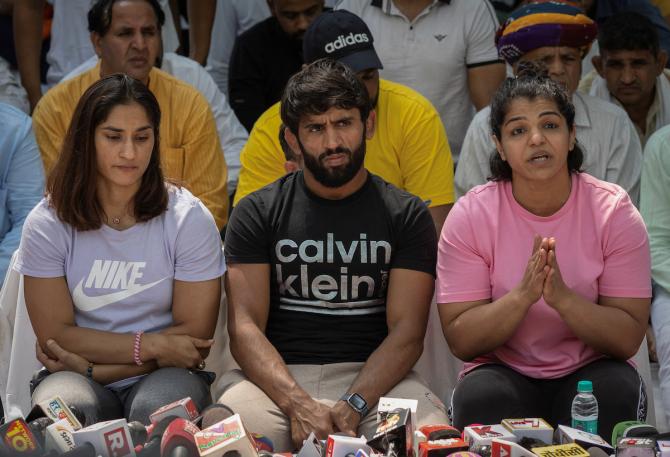 August 11: Punjab and Haryana High Court stay WFI elections scheduled for August 12, following a petition filed by the Haryana Wrestling Association.
Aug 14: Trials for World Championships scheduled for August 25-26 in Patiala.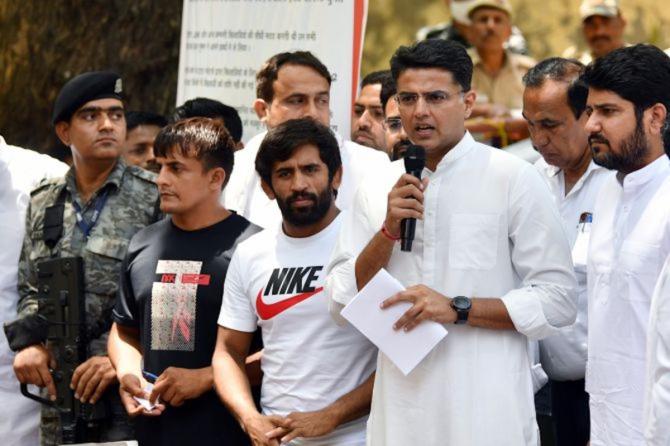 August 15: Vinesh Phogat pulls out of Asian Games due to knee injury.
August 23: Wresting world governing body UWW suspends WFI for not conducting its elections on time.