The World No 4 is unfazed by rankings drop before Madrid tournament and the French Open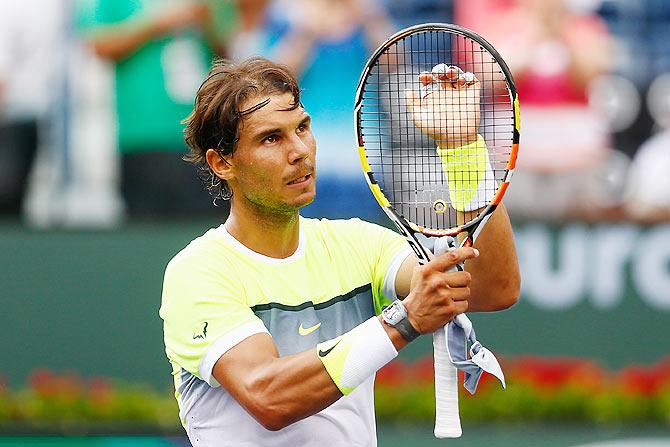 Rafael Nadal of Spain. Photograph: Julian Finney/Getty Images
This is normally the time of year when Rafael Nadal comes into his own, honing his formidable claycourt skills in preparation for Roland Garros and leaving a trail of brutalised opponents to pick themselves up off the red clay.
Yet things have not gone to plan this season. While last year's injury woes seem to have passed, their legacy is a lack of form and a drop in confidence that have left him struggling for results.
Since hitting the big time in 2005, when he won the first of his record nine French Open titles, Nadal has never entered the fifth month of a season with only one solitary title -- that too a low key tournament in Buenos Aires where the highest ranked opponent he faced was world number 59 Federico Delbonis.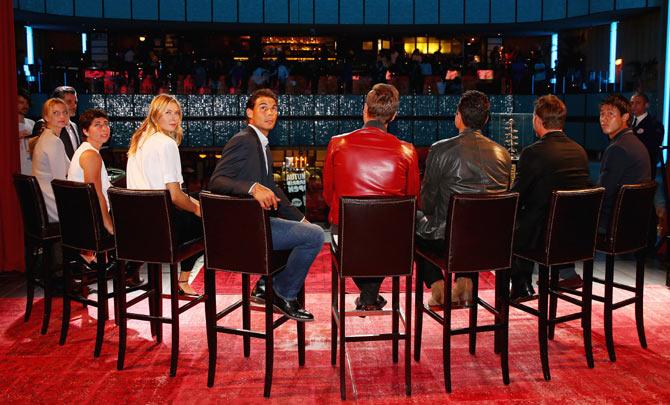 Rafael Nadal (centre), Maria Sharapova (3rd from left), Carla Suarez Navarro (2nd from left) and Petra Kvitova (left) at the player party during day two of the Mutua Madrid Open tennis tournament at the Caja Magica in Madrid on Sunday. Photograph: Clive Brunskill/Getty Images
The Spaniard, who also owns eight Monte Carlo and eight Barcelona Open trophies, is now preparing to play at the Madrid Open in front of his home fans on the back of his worst run of results.
Desperately hoping to pick up form ahead of the French Open later this month, he is facing up to the fact that his ranking is on the slide.
He has not finished the season outside the top five in more than 10 years, but is now number four and heading in the wrong direction.
"We will see how far I have fallen after Roland Garros," Nadal told reporters in Madrid.
"This is part of sport. Other times I have been able to maintain a high ranking because I have returned quickly but this has not been the case now.
"If you have injuries that keep you out for six months then that is six months without picking up any points and it is difficult to hold your position over a year."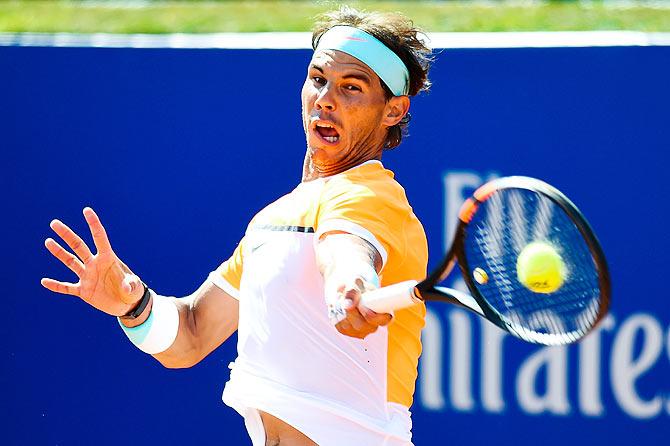 Rafael Nadal of Spain in action against Fabio Fognini of Italy during day four of the Barcelona Open Bac Sabadell at the Real Club de Tenis Barcelona on April 23, 2015. Fabio Fognini had won that match 6-4, 7-6. Photograph: David Ramos/Getty Images
Nadal was buoyed by a solid performance at the Monte Carlo Masters in early April where he was beaten by Novak Djokovic in the semi-finals.
Yet rather than building on that display, he was promptly shunted out of the Barcelona Open in the third round by Italian Fabio Fognini.
Now is perhaps not the time to be experimenting with alternative hardware, so the new racket he used in the last two tournaments has been binned in favour of the previous model.
"I have decided to do it because I have played with it for many years and I had only a few days to prepare with the new racket ahead of Monte Carlo," the four-times Madrid Open winner said.
"There is nothing wrong with the other racket, it is perfectly fine and I just need more time to practice with it. I am conscious that I have less control."