Jamaican sprinter Usain Bolt has announced that he will return to the London Anniversary Games next year in a bid to warm up for the 2016 Rio Olympics.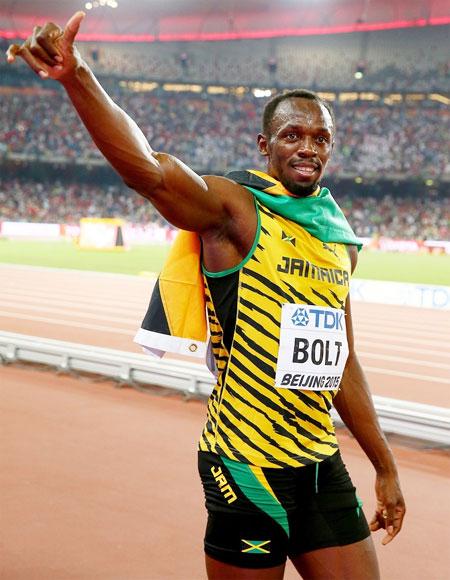 The six-time Olympic gold medallist endured an injury-disrupted season but still claimed all three sprint titles (100m, 200m and 4x100m) at the World Athletics Championships earlier in August.
Confirming the news, Bolt expressed hope that the athletics fans in London would come out in force and create a great atmosphere like they had always done, the Guardian reported.
The Anniversary Games will be held from 22 to 23 July at the Queen Elizabeth Olympic Park in Stratford.
Image: Jamaica's Usain Bolt
Photograph: Cameron Spencer/Getty Images