In a departure from regular practice, the National Rifle Association of India, which is aiming to restore sanctity of national camps, will let the Abhinav Bindra-led Rio Games Review Panel to supervise two of the four technical national camps slated early next year.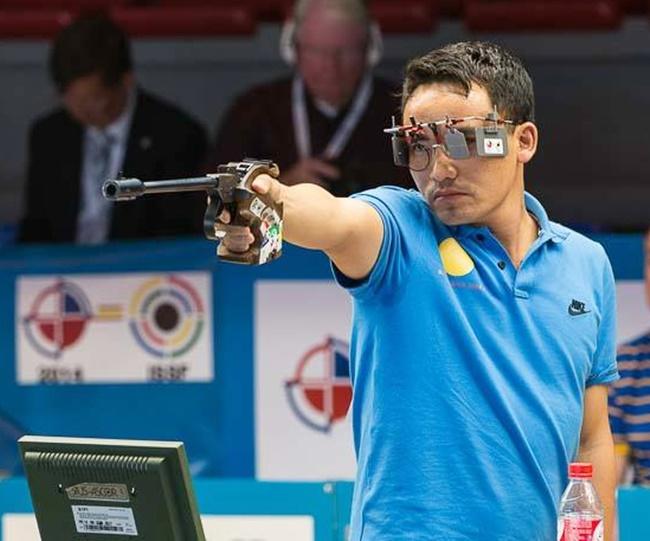 NRAI president Raninder Singh said that while the camps will be, like in the past, conducted by the federation, it will allow the committee, formed in the aftermath of the Rio Olympics debacle, to supervise.
"We will have four national camps (technical) for senior and junior and we will have the Abhinav Bindra-led review panel supervise two camps. We are ready to learn and accept the inputs they give us to raise the standard. There is no thing called ego and our only aim is to win medals," Raninder told PTI on the sidelines of a felicitation ceremony.
In a bid to ensure that medal prospects for the 2020 Olympics get sustained help in the next four years, the Sports Ministry had directed the National Sports Federations (NSFs) to identify potential medallists by the end of this month.
Asked about its feasibility, Raninder said, "I can say that we will have the selection criteria for 2020 Tokyo Olympics up on our website in April 2017. We will write to the Ministry and explain our point of view. We understand that the Ministry has given its directions as a whole and not just for a single sport like shooting. Every sport has its own selection criteria and procedures."
Meanwhile, Medal winners of India's junior shooting squad at the recently-concluded International Shooting Sport Federation (ISSF) Junior World Cup in Gabala, Azerbaijan, were felicitated by NRAI at a function held at the Dr Karni Singh Shooting Range.
The team won a total of 24 medals in the competition, including nine gold, five silver and 10 bronze medals to finish an impressive second in the overall medals tally. Russia topped the table with a total of 25 medals including 12 gold medals.
Speaking on the occasion, Raninder said, "Junior shooters started from scratch in the last two years and today seniors are also threatened. Apart from the performances in Rifle and Pistol events, there were excellent results in shotgun as well. I only want to say that you are the future and you will be competing in Tokyo 2020.
"We must have some form of transitory policy to safeguard the interest of shooters. The Junior coaches have done a wonderful job and parents have played a very important role as well. This felicitation is a small gesture from the federation and the juniors have earned it."
The medallists received cash awards along with certificates. Their performance was an improvement from the fourth place finish achieved at the year's first junior World Cup in Suhl, Germany, where the juniors had won a total of 10 medals including three gold medals.
The standout performances in Gabala included individual golds in two Olympic events -- Shubhankar Pramanik's 50m Rifle Prone gold and Rushiraj Barot's gold in the 10m Air Pistol event.
"We came second in the World Cup in Gabala, finishing just two points or two medals behind Russia. Such results say a lot about the depth we have in junior shooting. Among these guys some of them will be in contention for quotas in Tokyo 2020.
"We have had excellent results in trap, skeet events. Wonderful results in all junior events. We will maintain that this momentum is carried forward. You are the future of Indian shooting. You will be competing for slots for 2020. My junior coaches have done a wonderful job."
Cash rewards included Rs 5000 each for each gold medal winner in the team category, Rs 3000 each for silver and Rs 2000 each for team bronze winners.
For winners in individual events, the cash rewards included Rs 11,000 each for gold medal winners, Rs 7500 each for silver and Rs 5000 each for bronze medal winners.
Image: Jitu Rai (Image used for representational purposes)
Photograph: Facebook