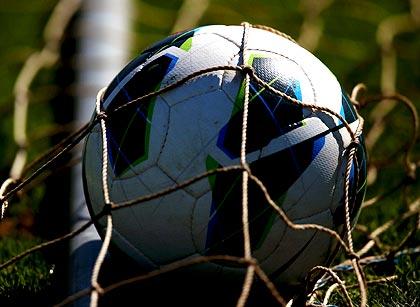 Australian police have charged six men in an operation to smash a multi-million dollar matchfixing ring involving several British players and centred on a second-tier club in suburban Melbourne.

The charges follow the arrests of 10 people across Melbourne on Sunday as part of an investigation into the 12-team Victoria Premier League soccer which has been dubbed the nation's biggest matchfixing scandal by local media.

The case has sent shockwaves across sports-obsessed Australia, where rival football codes have already been rocked by anti-doping investigations involving players, coaches and officials in recent months.

Police said three men, including two Britons and a third, described as the "contact point" between players and betting syndicates, had appeared at an out-of-sessions court hearing late on Sunday.

Gerry Gsubramaniam, 45, had been charged with "five counts of engaging in conduct that corrupts or would corrupt a betting outcome or event or event contingency and five counts of facilitating conduct that corrupts or would corrupt a betting outcome or event or event contingency", police said.

Joe Woolley, 23, and Reiss Noel, were also among the six charged with multiple counts of betting-related corruption.

Police declined to name the other three, who are aged between 23 and 36 and will appear at the same court on Friday.

Woolley and Noel had both played for London-based AFC Hornchurch in the regional Isthmian League before leaving the club in July to link up with the Stars.

Gsubramaniam appeared at the Melbourne Magistrate's Court on Monday. The court was not immediately available to provide comment on the outcome of the hearing.

Detective acting senior sergeant Scott Poynder told Sunday's hearing that Gsubramaniam had received payment for giving Stars players instructions on how games were to unfold.

"He is the contact point," the Australian Associated Press quoted Poynder as telling the hearing. "He receives phone calls.

"He is given advice on how the Southern Stars players are to perform."

Those charged could face sentences of up to 10 years in prison if found guilty of matchfixing.

Four other men had been released pending further enquiries, the police statement said.

'BIG BONUS'

AAP quoted Southern Stars President Ercan Cicek as saying a man had approached his club with the
offer of providing players to the club who would play "for free".
"Our committee members are thinking, 'Oh beautiful, five players for free, we're not going to pay anything, it's a big, big bonus,'" AAP quoted Cicek as saying.
Cicek said the Stars' coach Younan Zia, 36, had also given his services for free this season.
"We (were) never thinking about (the) betting side or the other side, (that) he's going to take money somewhere," Cicek said.
"We were thinking about only our club, what's the advantage for our club?"
With one round left to play in the regular season, the Southern Stars are bottom of the competition with one win, four draws and 16 losses.
The Stars' solitary win was over the competition's current leaders Northcote City last month.
When contacted on Monday Cicek said he did not know the names of any players charged and declined to comment on the case.
Club Secretary Tony Kiranci said the Stars are "shocked with the alleged matchfixing".
"No one from the committee is involved in any way," he said in a statement. "We had no idea this was going on. The club is run by honest hard working volunteers."
Police estimated betting winnings in Australia and overseas in relation to the case at more than A$2 million ($1.85 million).
David Gallop, chief of national soccer governing body Football Federation Australia (FFA), said the money was "placed mainly overseas".
The FFA were informed last month of suspicious betting patterns involving the Stars' matches and immediately went to the police, Gallop said.
A spokeswoman for the Football Federation Victoria, the governing body of the state-based league, said she had only become aware of the case when contacted by an Australian newspaper on Sunday.
"We have been told by Victoria Police that no other club (in the Victorian Premier League) is involved in matchfixing," she said.
The arrests form the latest in a string of matchfixing scandals around the world in a year when Europol said it had cracked a syndicate accused of having manipulated 380 games between 2011 and 2013.
In February, the Australian Crime Commission (ACC), the country's top criminal intelligence agency, released an incendiary report into "widespread" doping in Australian sport and also warned that local athletes were at risk of being co-opted into matchfixing by organised crime syndicates.
Photograph: Michael Dodge/Getty Images