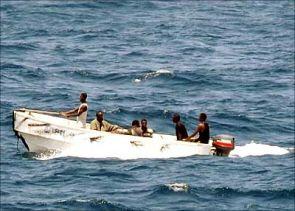 A boat carrying Australia-bound asylum-seekers sank off the Indonesian island of Java, claiming at least four lives, including those of three children, while more than 150 people have been rescued.
The boat capsized on Tuesday off the fishing town of Cidaun in western Java. Many of the people were still missing.
According to the Australian Associated Press, the vessel was believed to be carrying around 200 people from Iran, Iraq and Sri Lanka.
The sinking comes just days after Prime Minister Kevin Rudd changed Australia's refugee policy so that people who arrive by boat will no longer be allowed to settle there. The change has drawn sharp criticism from human rights groups.
Four deaths were confirmed, including those of a boy aged about 18 months and two girls, aged two and seven years.
Indonesian rescue officials said they did not know exactly how many were on board the vessel.
"So we're focusing on searching for any more that may be out there," Bandung search and rescue chief Rochmali said adding, "We don't know where these people are from. We will just focus on ensuring they're well and making sure no one else is still at sea."
Survivors gathered in two villages, Sukapura and Pantai Jayanti, and officials said they would be taken to hospital.
The Australian Maritime Safety Authority said it has offered help to the Indonesian authorities.
The country has experienced a sharp increase in the number of asylum-seekers arriving by boat in recent months.
But critics have accused Australia of avoiding responsibility and passing on its problem to a developing nation.
Reacting to the incident, the news agency quoted Rudd as saying "All of our agencies are actively following this andensuring that everything that can be done is being done."
He said the tragedy underlined the need for a tough asylum-seeker policy.
"We are seeing too many drownings, we are seeing too many sinkings, too many innocent people being lost at sea."