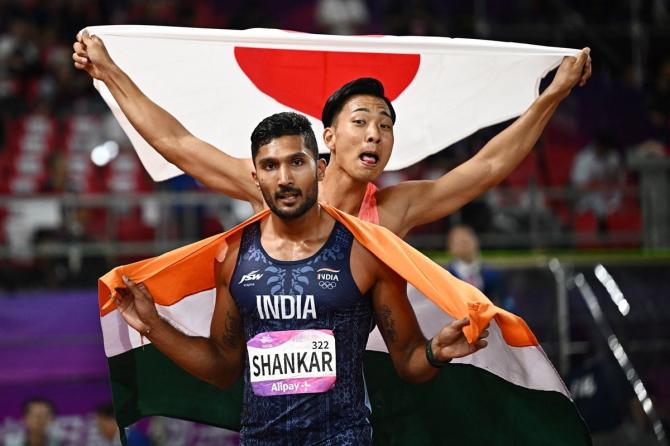 After securing a silver medal in the Men's Decathlon at the 19th Asian Games, India's Tejaswin Shankar expressed his satisfaction with his performance and his goal of evolving into a complete decathlete.
Shankar broke the national decathlon record with a total score of 7666 points, clinching the silver medal. He shared his thoughts, saying, "The good thing about Decathlon is after competing in 10 events. Even if you don't do well in one sport, you are satisfied with your performance and results because you cannot do anything more than that. I am happy with my performance...I am now moving in the direction of becoming a complete decathlete. Whatever I could do, I did in this event. I am very satisfied with my High Jump performance. I did what I could and have no regrets."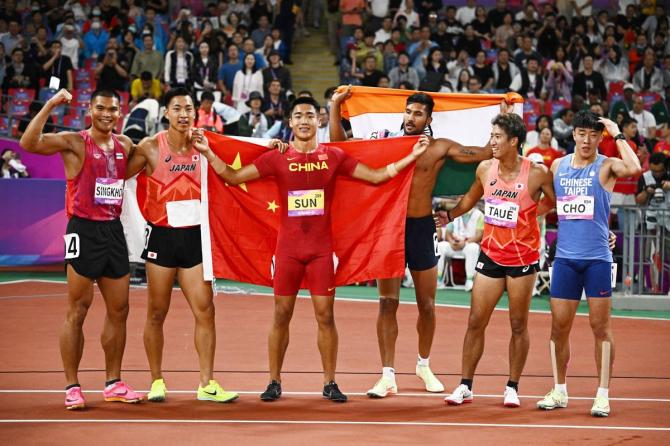 Despite facing challenges, including a cramp following the shot put event, Shankar maintained his composure and set a national record. He added, "Now that I have won a medal in decathlon, I want to get back to high jump, make myself a little bit leaner and try for the Paris Olympics. If I get the seal of becoming an Olympian, I will be content and then I can go on to shift to full-time decathlon."
In the competition, China's Sun Qihao claimed the gold medal with 7816 points, while Japan's Yuma Maruyama secured the bronze with a score of 7568. Shankar excelled in events like long jump, high jump, and the 400m. However, he faced challenges in his weaker disciplines, finishing fifth in the javelin throw, shot-put, and 100m hurdles, as well as sixth in the pole vault.
Shankar emphasized his commitment to representing his country with pride and achieving success: "Injuries should be behind the scenes. And our only aim is to give our best performance and forget about all these things. When I am wearing the Indian jersey, the only aim is to win the coveted medal and that is what I tried to do."
With India currently on track to break their previous medal tally record at the Asian Games, securing a total of 69 medals with five more days of events to go, the nation is poised for a remarkable performance in the 2023 edition, surpassing their previous record of 70 medals achieved in 2018.