Wu Yanni apologises to all competitors including Jyothi Yarraji after false start drama in 100m hurdle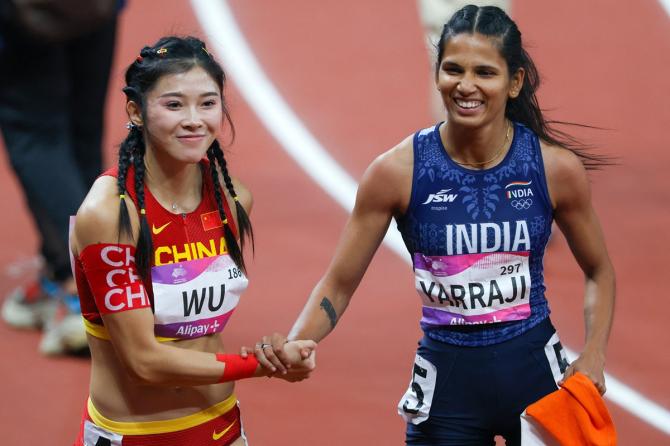 Chinese national team athlete Wu Yanni has tendered an unconditional apology to India's Jyothi Yarraji over the false start drama that unfolded during Sunday's women's 100 hurdles final at the Asian Games.
"I am very sorry that my result was disqualified due to a false start, disappointing everyone's expectations. I deeply apologise to all my friends who have supported me and to the competitors in tonight's race," Wu wrote on her official account on Weibo, Chinese Twitter-like social media platform.
"I respect the referee's final decision, respect the rules and the competition, and congratulate my teammates and opponents who finished the race."
Drama unfolded in the last event of the day at the 'Big Lotus' stadium when the women's 100m hurdles was stopped after the gun was fired. Replays clearly showed that Chinese runner Wu Yanni was responsible for the false start as she got off the blocks even before the gunshot was taken.
The judges reviewed the start of the race at the on-field screen and then disqualified Yanni. But to the surprise of the Indian camp, Yarraji was also told that she would be out due to false start.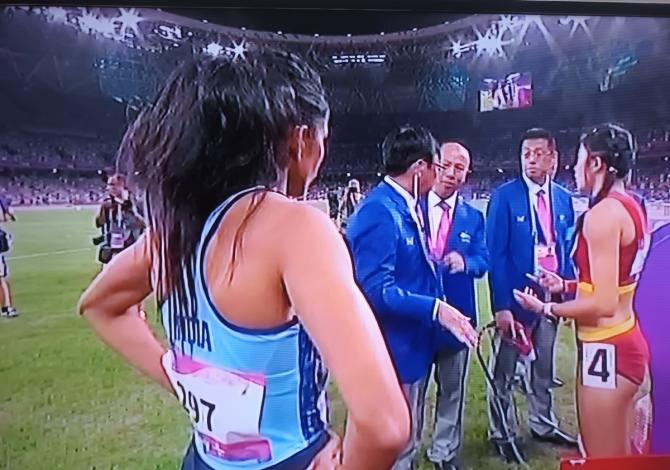 Yarraji stood her ground for a while and protested and the race was held up for a few minutes.
In sprint races, under 100 millisecond rule, any athlete who reacts within 100 milliseconds (0.100 second) of the gun going off is considered to have false started.
Later, the judges allowed both of them to compete and Yanni finished second behind her Chinese compatriot Lin Yuwei (12.74) while Yarraji (13.04) was third.