Lance Armstrong's expected admission of doping will be a "striking" moment but the Tour de France will still thrive, the race director said on Thursday.
Media reports say American Armstrong, previously stripped of his seven Tour titles, admitted to drug use in an interview with U.S. television presenter Oprah Winfrey to be aired later (0200 GMT).
"Who would have guessed a few weeks back that he would admit, publicly, that he doped? It will be something very striking but I don't know what he will say," Prudhomme told reporters after a presentation for the 2014 Tour 'Grand Depart' at the British ambassador's residence in central Paris.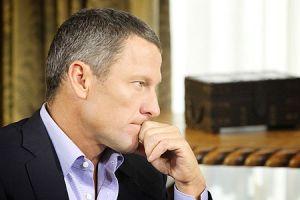 "Since its start in 1904, the Tour has been living with difficulties. But despite those difficulties, thousands of people continue to line the roads.
"Doping is the enemy. Not cycling, and certainly not the Tour de France."
The Tour, cycling's most famous race, has been plagued by doping scandals but still remains hugely popular.
Cycling, on the road and on the track, was also one of the highlights of last year's Olympic Games in London for the British hosts.
Photograph: George Burns/Oprah Winfrey Network via Getty Images