The AITA appointed three-member committee to look into players issue had its first meeting on Friday and observed that players-friendly conditions should prevail and for that it would seek help of both the Federation and the government.
-Bhupathi skeptical about AITA's 3-man panel
-AITA communicate all offers in writing to rebel players
The committee, chaired by retired Supreme Court judge justice Deepak Verma, had a look at the correspondence between the 11-member rebel group and the All India Tennis Association (AITA) in the last few weeks.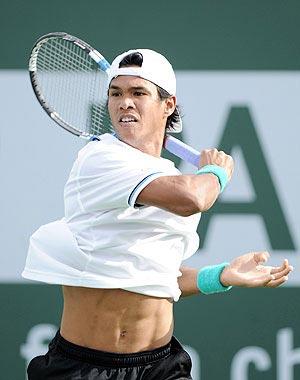 The committee, also including former Indian tennis player Naresh Kumar and retired bureaucrat M C Gupta, will next meet on March 16 in New Delhi.
"A meeting may be scheduled in Bengaluru to facilitate interactions with the players who will be present for the Davis Cup tie," an AITA release said.
However, the players had refused to meet committee members saying it would be biased against them and suggested that the AITA officials remain in touch with them directly for further dicussions.
"The Committee observed that it would like to have a player friendly condition and would seek not only the help of the AITA but will also seek help of the government," the AITA release added.
The Committee has to submit final a report within four months.
India will face Indonesia from April 5-7 in Bangalore and all the top players have made themselves available for selection after AITA agreed to most of their demands and gave them all in writing.