In its last ditch effort to break the deadlock, the All India Tennis Association communicated all the offers with regard to playing conditions in writing to the rebel players and also asked for their availability for the upcoming tie against Indonesia.
The promises that were verbally communicated to players on January 10 ahead of the selection committee meeting for the Korea tie include business class airfare for Asia/Oceania Group ties, a squad of six players and appointment of team physiotherapist in consultation with the players.
Earlier, AITA had agreed to increase players' share in Davis Cup prize money, change the support staff and also agreed to consult them for choice of venue and surface.
AITA CEO Hironmoy Chatterjee said now the ball was in the court of the players as everything has been given to them in writing.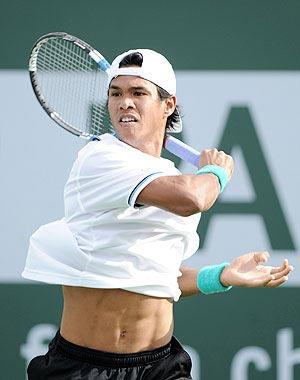 "Whatever we had committed, we have written all that to Somdev today. They had asked for everything in writing, so we have given them. We have also asked for their availability," Chatterjee said.
"We are in a catch 22 situation. Whatever was possible we have given them," he added.
The 11-member rebel group, led by Somdev Devvarman, had said that had AITA given the latest promises in writing, they could have re-considered their decision.
The AITA CEO also said that the players' demand of their inclusion in selection committee was strange.
"Look, Balram Singh, Zeeshan Ali, Sai Jayalakshmi and Rohit Rajpal are all former players in the selection committee, so the players representation is already there. Maybe they want themselves in the selection committee to select themselves," he said.
Chatterjee also said that the three-member committee formed by them would still go ahead even if the rebel players make themselves available for the Indonesia tie.
"The committee will do its job. It will talk to top-20 players, both men and women, to prepare a new players agreement so that there is no misunderstanding with regard to national duty," he said.
The 11 top players, including Somdev, Mahesh Bhupathi and Rohan Bopanna, had chosen to not play in the tie against Korea which India lost 1-4.