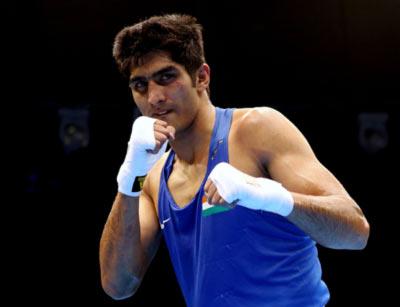 The International Boxing Association (AIBA) on Wednesday constituted a five-member ad-hoc committee for finding a group which would organize and administrate the sport in India.

AIBA's representative Kishen Narsi will chair the committee, which also comprises ousted Boxing India (BI) secretary general Jay Kowli, former tennis player Manisha Malhotra and Sports Authority of India's director general Injeti Srinivas as its members.

The fifth member would be a national coach which would be appointed with the approval of AIBA.

AIBA president Ching-Kuo Wu communicated the decision to Narsi in this regard.

"I ask that you take the position of chairman of the Committee. Please be advised that Randhir Singh has kindly agreed to act in as an advisor for the Ad-hoc Committee to assist them in their important task of for the benefit of boxing in India," Ching-Kuo Wu wrote to Narsi in his letter.

Boxing India has been embroiled in administrative wrangling which led out ouster of its president Sandeep Jajodia and secretary general Jay Kowli.

BI was instituted in September last year after it's elections monitored by AIBA. But it had been struggling to run the show smoothly owing to the Indian Olympic Association's adamant refusal to grant recognition to it.

Jajodia was ousted after an overwhelming vote against him in the No-Confidence Motion was brought in at a Special General Meeting, a move which was termed 'illegal' by him.

He lost the motion 2-55 after 57 of the 64 general body members voted against him.

Jajodia and Kowli were ousted from their positions owing to discontent against them in the state units, which complained that the two were not able to do their jobs as was expected of them.

The revolting state units have claimed that they did not violate any norms in removing the duo and kept the world body apprised of the situation.
Image: India boxer Vijender Singh.
Photograph: Scott Heavey/Getty Images