He possessed an IQ of 180, higher than Albert Einstein's, but his life and career took unexpectedly bizarre routes.
Dhruv Munjal salutes the strange genius of Bobby Fischer.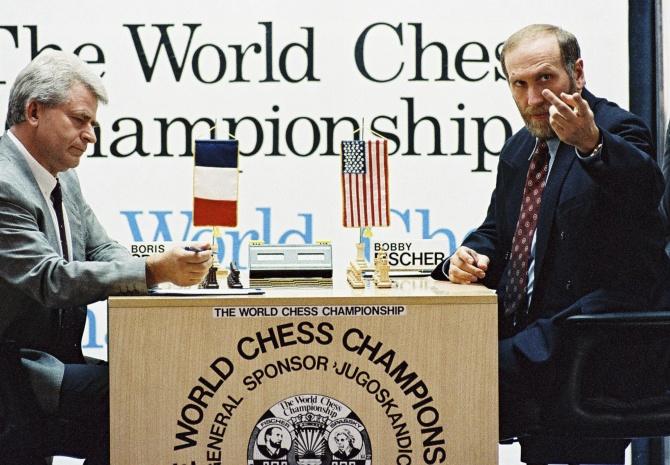 In 1972, while preparing for his epic face-off against world champion Boris Spassky in Reykjavik, Bobby Fischer made a phone call.
It was to Icelandic Grandmaster Fridrik Olafsson for advice. Olafsson wasn't home and his daughter answered the phone, reeling off sentences in pure Icelandic that left Fischer confused.
The next day, the American, who didn't speak or understand a word of the language, repeated the conversation in perfect Icelandic to another friend from the country, to understand what the little girl had said.
It's a staggering story, perhaps even more than his eventual victory over Spassky, which brought an end to the USSR's domination of world chess -- a win for the 'free world' over the oppressive Soviets.
Fischer's sublimity aside, the almost two-month-long match was a saga in itself.
Fischer first forced the organisers to postpone the start; then turned up late for the first game and uncharacteristically blundered during the endgame and lost.
He forfeited the second game and refused to continue until the organisers moved the match to a smaller room.
Miraculously, they ceded to his demand, allowing Fischer to go on a run that would see him shatter Spassky's confidence, and the ego of an entire nation.
Then, he just disappeared. He gave no interviews, turned down fat sponsorship deals and headed straight to the airport for a plane back home.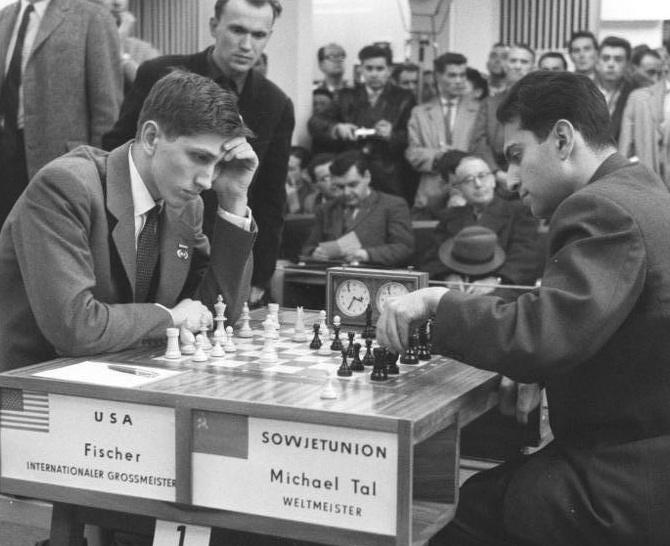 In June 1974, he was stripped of his crown after the FIDE declined to entertain some of his demands -- he wanted the format changed -- for his title defence against Anatoly Karpov.
He played just one more time, in a strange unofficial match in Yugoslavia in 1992, once again getting the better of old foe Spassky.
Fischer died 12 years ago in the very city -- Reykjavík -- that turned him into an object of unending fascination all over the world.
Fischer's vanishing from the public eye sent journalists, authors and film-makers on an unprecedented manhunt, the search for a reclusive genius who taught the world to play and dramatically raised the profile of his sport.
Interviews were sought, books were written and films were made, all in the hope of discovering how a man of such preternatural talent had fallen into incomprehensible obscurity.
One of the better attempts at uncovering his sheer bizarreness is Bobby Fischer Against the World, a 2011 documentary by Liz Garbus, which is a compelling study of how a paranoid chess obsessive fell prey to crippling mental illness, the kind that would have him praise Osama bin Laden and al-Qaeda for the destruction they caused on 9/11.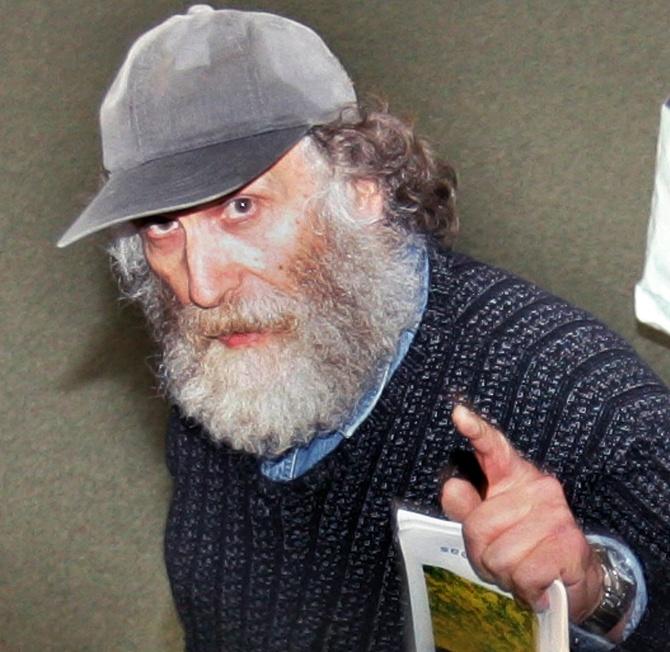 Fischer, as the film shows, was an exceptionally smart kid. My own interest in Fischer was ignited when I discovered that he possessed an IQ of 180 -- higher than Albert Einstein's, according to some.
But Fischer himself often stressed that he had cultivated a lot of his genius through an insane amount of hard work. There was never a time when he didn't have a chessboard by his side.
His old friend, fellow chess player Anthony Saidy, who is a mainstay of sorts in the film, recalls how Fischer could casually look at a chess book or magazine and memorise every move within seconds.
He practised tirelessly and endlessly, an obsession that forced his mother to take him to see a psychiatrist once. The doctor said there was nothing wrong with the child.
If chess was simple for Fischer, his family life was far more complicated. The film sheds light on how, even as Fischer famously sought to end Communist supremacy on the chessboard, his own mother was said to be a Soviet spy, with a 900-page file bearing her name residing with the Federal Bureau of Investigation.
The young Fischer was told by his mother to not speak with anyone about her, an enforced social aloofness that would stay with him for the rest of his life.
His father was a Hungarian Jew called Paul Nemenyi -- and not Hans-Gerhardt Fischer, who his mother was married to at the time of his birth.
Much of Fischer's brilliance it seems was inherited from Nemenyi, a scientist who, interestingly, worked with Einstein's son, Hans Albert.
But Nemenyi also suffered from mental health issues, a possible explanation for why Fischer's own life spiralled so wretchedly out of control in his later years.
Even then, Fischer's legacy remains unmatched. He has nothing over Garry Kasparov in terms of longevity or over Magnus Carlsen in the context of world titles claimed.
Yet, he continues to be the most studied player ever, his games offering a template for all generations of players.
Bobby Fischer Teaches Chess -- the only book he ever lent his name to -- is still a bestseller.
'I don't believe in psychology, I believe in good moves,' he is seen affirming in Garbus's gripping documentary.
No doubt he played some of the best ones we've ever seen.